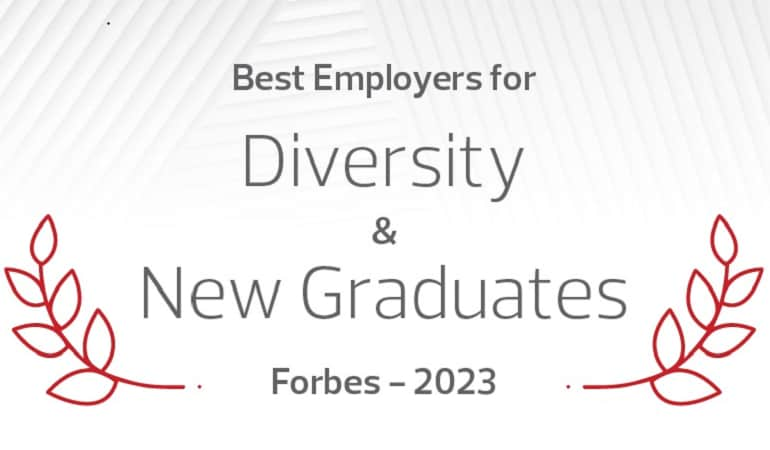 Forbes recently named CDW among its Best Employers for Diversity and Best Employers for New Graduates. These two recognitions celebrate organizations that are embracing diversity and inclusion and providing strong opportunities for recent graduates.
"We're honored to receive these two recognitions that reflect CDW's inclusive culture and commitment to coworkers and their development," said Carolyn Wiesenhahn, CDW's chief people officer. "At CDW, our coworkers embrace the understanding that harnessing our differences leads to better outcomes and that development is an important priority at all stages of our careers."
For the Forbes diversity ranking, companies are recognized based on survey results from nearly 45,000 U.S. employees, which evaluate a range of diversity-related best practices, including the presence of business resource groups, the publication of diversity data, the share of women in board and executive positions, and more.
Similarly, companies are selected for the Forbes new graduates list based on an independent survey of more than 28,000 U.S. young professionals. Participants were asked to rate the likelihood that they would recommend their employer to family and friends. Employers were also assessed based on atmosphere and development, diversity, image, salary, working conditions, and more.
Learn more about diversity, equity, and inclusion at CDW or explore career opportunities at the company.