About Veeam
Veeam makes sure data is always available and protected. Regardless of where your data resides – whether physical systems, SaaS services, public cloud, private cloud, hybrid cloud or multicloud – Veeam's platform helps hundreds of thousands of organizations keep business up and running across the globe.
---
Veeam Availability Suite
Your data is critical to successful business. Avoiding data loss and keeping costs in check are the main priorities, but balancing these objectives can still be a monumental challenge. With workloads accelerating to multicloud ecosystems and workers more often operating remotely, data is harder to manage and control than ever before.

Protection and Analytics With Veeam Availability Suite
Veeam Availability Suite attaches the monitoring capabilities of Veeam ONE to the powerful data protection features of Veeam Backup and Replication in one Enterprise bundle. By combining these two industry-leading products, customers can more easily achieve advanced data protection needs while also gaining key insights of their configurations for greater data protection and business agility.

Veeam Backup for Microsoft 365
Veeam Backup for Microsoft 365 eliminates the risk of losing access and control over your data. Keep your data protected and accessible across Exchange Online, SharePoint Online, OneDrive for Business and Microsoft Teams.
---
Veeam Backup Essentials
Operating a small business can be overwhelming. You're managing your own IT with limited time, smaller budgets and fewer resources. You're forced to do more with less. This is why you need a backup solution that just works.

The Essentials for Virtual, Physical and Cloud Workloads
Deliver powerful backup, recovery, monitoring and reporting for up to 50 virtual, physical and cloud workloads, all from a single platform. Veeam Backup Essentials operates across a wide range of environments, including VMware vSphere, Microsoft Hyper-V, Nutanix AHV, Windows and Linux Servers, NAS, AWS, Azure, Google Cloud Platform and more.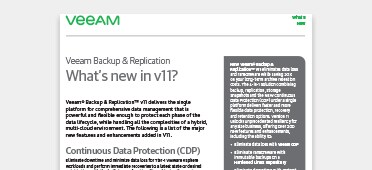 New in Veeam Backup
Learn why Veeam's innovative approach beats out traditional legacy backup tools.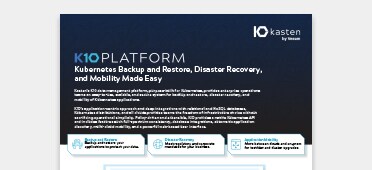 Kasten K10 by Veeam
Provide enterprise operations teams with scalable, secure backup, recovery and application mobility.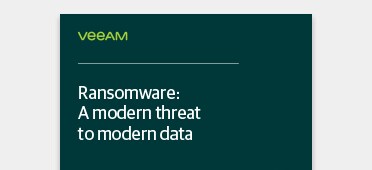 Veeam for Ransomware
Ransomware is one of the most serious threats to modern data. Safeguard your operations with Veeam.
Interested in a Veeam Solution?

---