About Tenable
Tenable's goal is to arm every organization with the visibility and insight to answer four critical questions at all times: Where is it exposed? Where should it prioritize based on risk? Is it reducing exposure over time? How does it compare to its peers? Tenable is the Cyber Exposure company.
---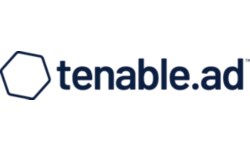 See every change in your active directory, predict which anomalies or weaknesses carry the greatest risk and act quickly to disrupt critical attack paths before attackers exploit them.



Nessus helps security pros on the frontlines quickly and easily identify and fix vulnerabilities — including software flaws, missing patches, malware and misconfigurations — across a variety of operating systems, devices and application

Try Before You Buy
Get a free trial of Nessus Professional.



Tenable.io provides the actionable and accurate data you need to identify, investigate and prioritize the remediation of vulnerabilities and misconfigurations in your modern IT environment.

Try Before You Buy
Get a free trial of Tenable.io.

---


Managed on-premises and powered by Nessus technology, the Tenable.sc suite of products provides you with comprehensive vulnerability coverage and real-time continuous assessment of your network. It's your complete end-to-end vulnerability management solution.
Try Before You Buy
Get a free demo of Tenable.sc

---


Tenable.ep fully integrates all capabilities as part of one comprehensive solution for ultimate efficiency. Managed by one license for simple procurement and easy deployment, get everything you need for risk-based vulnerability management.

---
Secure Every Step From Code to Cloud with Tenable.cs
Tenable.cs provides complete and continuous visibility of exposures across all of your cloud resources and assets. Detect and fix cloud infrastructure misconfigurations in your software development lifecycles.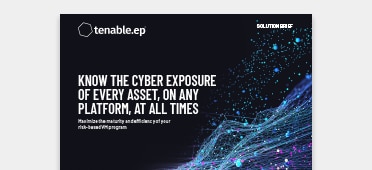 Know the Cyber Exposure of Every Asset on Any Platform
Leverage a single, flexible license and advanced benchmarks to maximize the efficiency of your risk-based VM program.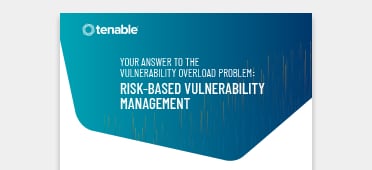 Your Answer to the Vulnerability Overload Problem
Are you overwhelmed by the number of new vulnerabilities across your expanding attack surface? Tenable is there to help you face risk head-on.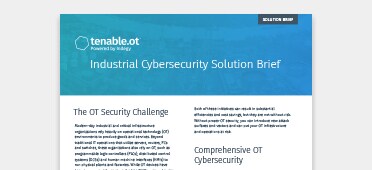 Industrial Cybersecurity for OT Environments
Today's converged IT/OT world creates more challenges and new risks for industrial cybersecurity. Learn how to keep your ever-expanding attack surface safe.

Interested in a Tenable solution?