About Riverbed
Riverbed enables organizations to maximize performance and visibility for networks and applications, so they can overcome complexity and fully capitalize on their digital and cloud investments.

---
Keeping Connected in a Changing World
In times of crisis, we're helping customers overcome network and application performance issues so their remote employees can stay connected, safe, and do their best work.
Riverbed Network and Application Performance Platform

Visualize, optimize, accelerate and remediate the performance of any network, for any application, with Riverbed's secure, open and flexible platform.
Performance and Visibility in Hybrid Cloud Environments
Riverbed's Network and Application Performance Platform enables organizations to address performance holistically with best-in-class network performance management (NPM), WAN optimization, application acceleration (e.g. Office 365), and enterprise-grade SD-WAN solutions.
Riverbed Solutions
Riverbed helps organizations maximize network performance and visibility as the IT landscape constantly changes – responding to global conditions, workplace trends and urgent business needs.

We expected the work-from-home shift to take two years to complete—and instead we pulled it off in three weeks. Even after COVID-19 passes, we expect to see a greater percentage of our employee population working from home or remote. I hope a lot more companies find out about Riverbed, especially Riverbed Client Accelerator. It's like having a SteelHead in your laptop.
C. Randy Taylor, Global Network Manager, GHD
With SteelHead SaaS, people are now happy with the performance of Office 365, and definitely notice when it's turned off.
Eric Niebuhr, IT Supervisor and Network Engineer, Sub-Zero Group, Inc.
Network Performance Management
Ensure service quality, network security and fully optimize hybrid IT resources with a unified network performance management solution that provides broad visibility and analytics.
---
WAN Optimization
Increase network efficiency and performance by up to 100x while reducing bandwidth utilization across hybrid and software-defined networks.
---
Application Acceleration
Ensure the fastest, most reliable delivery of SaaS, cloud and on-premises applications to any user—anytime, anywhere.
---
Software-Defined WAN
Modernize your network and a software-defined architecture that delivers cloud-ready agility and cost savings without compromising user experience or security.
---

---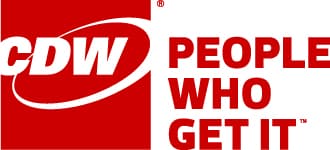 ©2021 Riverbed Technology. All rights reserved. Riverbed and any Riverbed product or service name or logo used herein are trademarks of Riverbed Technology. All other trademarks used herein belong to their respective owners. The trademarks and logos displayed herein may not be used without the prior written consent of Riverbed Technology or their respective owners.