About Riverbed
Riverbed enables organizations to maximize performance and visibility for networks and applications, so they can overcome complexity and fully capitalize on their digital and cloud investments.

---
SaaS Performance Management
See how Riverbed provides an agile, flexible and efficient solution for accelerating SaaS applications for today's dynamic workforce.
Riverbed Network and Application Performance Platform

Visualize, optimize, accelerate and remediate the performance of any network, for any application, with Riverbed's secure, open and flexible platform.
Performance and Visibility in Hybrid Cloud Environments
Riverbed's Network and Application Performance Platform enables organizations to address performance holistically with best-in-class WAN optimization, application acceleration, enterprise-grade SD-WAN solutions and more.
Without Riverbed, I don't think we would have had the foundation we needed to move to the cloud.
Sampath Perumbuli, Head of Group ICT, Brandix Lanka Ltd.
Riverbed Solutions
Maximize performance and visibility for your network and across your applications. Riverbed's solutions give you the tools for better management, optimization and control.

GHD deployed Riverbed's SD-WAN solution SteelConnect across 50 new offices in just four weeks, and we anticipate saving $1 million annually.
Elizabeth Harper, CIO, GHD
With SteelHead SaaS, people are now happy with the performance of Office 365, and definitely notice when it's turned off.
Eric Niebuhr, IT Supervisor and Network Engineer, Sub-Zero Group, Inc.
---

---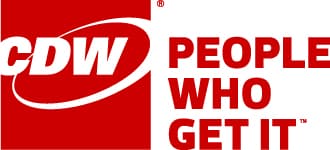 ©2020 Riverbed Technology. All rights reserved. Riverbed and any Riverbed product or service name or logo used herein are trademarks of Riverbed Technology. All other trademarks used herein belong to their respective owners. The trademarks and logos displayed herein may not be used without the prior written consent of Riverbed Technology or their respective owners.