About Riverbed
In today's cloud-mobile world, digital performance defines business success. That's why Riverbed delivers a complete view — from end users, to networks, to infrastructure to applications — to help you reach new levels of performance and gain a competitive edge.

---
Performance for the Digital Age
The delivery of digital services and apps is critical for future business success. This need will only continue to rise as companies race to develop new processes and business models to secure a lasting competitive edge.

Connecting Ideas to the Future on the Digital River
Organizations are closing the distance between people and ideas, leveraging digital experience management, next-gen cloud networking and cloud-edge solutions to transform business and the user experience. See how today's ever flowing digital river is bringing entirely new possibilities for innovation, creativity, breakthroughs and life.
Riverbed Digital Performance Platform
Recognizing the need to maximize digital performance, Riverbed offers a unified and integrated platform that delivers new levels of operational agility and accelerates success in digital business outcomes.
The digitalization at Maersk Line has been significant. Five years ago, 20 percent of our revenue was digital, and today it's over 90 percent. Riverbed's scalable and stable digital performance platform has been critical in helping us accelerate our business, respond quickly to changing business needs and reach our cloud and digital transformation goals.
Andy Laurence, Head of Production Services at Maersk
Cloud Networking
Transform connectivity with a cloud-to-edge networking solution that combines SD-WAN, WAN optimization and network visibility.
---
Optimize Your Windows 10 Migration
Migrating to Windows 10 is a big investment — but high risk can also mean high reward, with Windows 10 increasing ROI and productivity and creating more unified end user experiences.

---
The Cloud Edge
Balance data availability and security concerns with a cloud networking solution that stores and caches data for ease in managing edge IT. 

---
Riverbed SteelCentral
SteelCentral is an integrated solution from Riverbed with the tools to monitor and and analyze application, network and infrastructure performance.
Delivering Quality Digital Experiences to Your Users
Adopting quality digital services makes all the difference when it comes to increasing workforce productivity, streamlining operations and optimizing the user experience to create better business outcomes.
---
SteelCentral Mobile Application Management
Ensure an excellent user experience for mobile apps used by your customers and your workforce.

---
SteelCentral Aternity for Microsoft Apps and Devices
Get end user experience monitoring for troubleshooting and validating change for Office, Windows and Surface Tablets.

With [Riverbed], our team can now effectively monitor end-user experience for any business-critical application in our vast IT environment. It gives everyone, including key business decision makers, confidence in our ability to deliver digital excellence. People have more enthusiasm to look at the problems, to be proactive, and to make our customer journeys as effective as possible.
Matt Greaves, Technology Director at Travis Perkins plc
Riverbed Solutions
Riverbed's portfolio of digital performance solutions work broadly across your business landscape to optimize the apps and services you depend on to power today's digital experiences.

We've been totally impressed with the performance we've been able to deliver using the Riverbed platform. It's been a powerful enabler of our digital transformation strategy, empowering me and my team to deliver tangible outcomes for the business. In an industry where competition is stiff – and being at the forefront is critical – this is everything.
Pratap Gharge, Executive President and CIO, Bajaj Electricals Ltd
Visibility in an SD-WAN and Cloud World
Reduce complexity within your network, respond quickly to business challenges and keep your environment running smoothly in an SD-WAN and cloud world.
---
Assessing Your Branch IT Environment
As your organization expands across new locations and a broadening network, you need a way to effectively manage branch operations and IT infrastructure.
---
Staying Connected in a Mobile World
By 2020, over 30 billion Wi-Fi enabled devices will be connected worldwide. Help your employees stay productive in a mobile world with Riverbed's EasyPass Suite.
---

---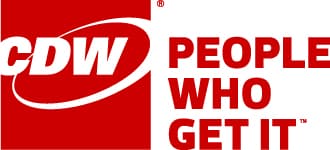 ©2019 Riverbed Technology. All rights reserved. Riverbed and any Riverbed product or service name or logo used herein are trademarks of Riverbed Technology. All other trademarks used herein belong to their respective owners. The trademarks and logos displayed herein may not be used without the prior written consent of Riverbed Technology or their respective owners.