About Microsoft 
Microsoft develops, manufactures, licenses, supports and sells computer software, electronics and personal computers. Through its vision of a mobile-first, cloud-first world, it builds best-in-class platforms and productivity services with the goal of empowering people to achieve more.
---
Microsoft Azure
Azure tools, pre-built templates and managed services make it easier to build and manage enterprise and mobile apps faster. Azure easily integrates with your existing IT environment  so your assets stay secure and right where you need them.
Azure Video Library
Explore business options available through CDW and Microsoft in these videos, featuring the functionality and capabilities of the Azure White Glove Service.
---
CDW Azure Services
View the latest Azure offerings to help you migrate your data center and read up on new Azure capabilities for storage and Microsoft Azure Jumpstart.
Microsoft 365 Enterprise: A Solution for the Digital Age
The Discover Value Tool helps determine if Microsoft 365 meets the needs of your business. This tool offers an assessment of process improvement opportunities for your business objectives and identifies Microsoft 365 capabilities to meet your needs.
---
Productivity
Run your business more easily with Office 365. Get everything you need to get work done anytime, anywhere, with Windows 10 providing the ultimate collaboration playground.

Microsoft Cloud Review and Acceleration
Analyze your Office 365 usage for opportunities to improve adoption.
---
Customer Success Management
CDW uses your desired outcome as a starting point for software, hardware and services decisions and solutions fitted to your priorities.
---
Office 365 Security Assessment
Evaluate your current security and compliance posture to create a roadmap that meets your organizational needs.
---
Microsoft SQL Server and Windows Server
As mobility and data continue to expand, a new wave of demands for applications and resources will press on your hierarchical IT infrastructure. CDW can help drive these adjustments to an on-premise approach.

SQL Server 2016 and Windows Server 2016
Windows Server and SQL Server teams are collaborating to create an enterprise data platform enabled by Windows Server 2016 features working with SQL Server 2016 features.
Go Beyond Traditional Mobile Device Management
Microsoft's Enterprise Mobility + Security manages your mobile environment as a hosted solution that grows and updates with you.
A Complete EMS Solution: Orchestrated by CDW
Provide easy, secure access to any device. Let CDW design an Enterprise Mobility Pilot so you can deploy a complete solution, worry free.
Mobility by Microsoft. Orchestration by CDW.
A good mobility solution covers everything from apps to devices. CDW and Microsoft's mobility solutions are changing how work gets done.
---
Windows 10
Windows 10 is designed to be compatible with the hardware, software and peripherals you already own. Always-enabled updates keep you current on features and security for the supported lifetime of your device.
Windows 10 Enterprise E5 Plans
CDW's Windows 10 Enterprise E5 subscription includes a dedicated Account Manager, 24/7 support and data migration services.
---
Windows 7 Extended Security Updates (ESU) From CDW
Windows 7 ESU from CDW allows you to stay secure with continued security updates from Microsoft on Windows 7 devices.
---
Prepare for the Most Secure Windows Yet
Get started with Windows 10 by evaluating your security features. Receive reports on your readiness, recommended next steps and workshops on the latest features and tools.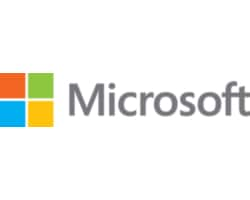 CDW and Microsoft Solutions
Hear how CDW helps you adopt, implement and maximize your Microsoft solutions investments.
Boost Productivity With User Focus
Learn how focusing on your users can help achieve major productivity gains and digital transformation.
Optimize Your Investment
Hear how CDW helps you adopt, implement and maximize your Microsoft solutions investments.
---

---