Google Cloud Migration Services by CDW
Moving to the cloud can be daunting. Which applications should you move, which should stay on-premises, which needs to be modernized?  Let CDW help you get the right workloads to Google Cloud the right way so that you can start getting the benefits your organization needs.
Google Cloud Migration Service Options with CDW
Wherever you are in your cloud migration journey, CDW has the services and the technical and business insight to help move your project along.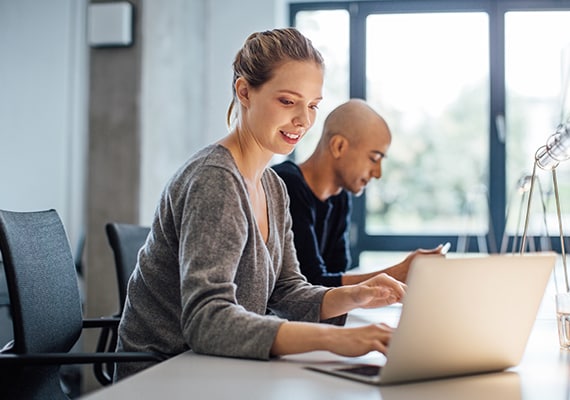 CDW eases the transition related to migration and helps with the critical elements of optimization, cost, experience, management, support and more. CDW provides a comprehensive suite of options based on your needs and where you are on your migration journey.
Cloud Migration

Application Migration

Compute Engine Migration

Google Cloud VMware Engine (GCVE) Migration
Application Modernization
You know moving your applications to the cloud gives you the speed and agility you seek for your customers and your coworkers. However, there are some applications that seem too big, too complicated, and too entrenched to be moved. With CDW's Application Modernization, turn your monolithic applications into small, manageable microservices, containerizing them and gracefully moving them to the cloud.
View: CDW Application Modernization (PDF)
Innovate Faster with CDW and Google Cloud
CDW is helping customers ascend to new heights and gain significant competitive advantages by enabling them to take advantage of real benefits associated with moving the right applications to the cloud, freeing their resources to do what they do best - innovating and changing the rules.
Google Cloud and CDW Digital Velocity
CDW Digital Velocity is the leading solutions integrator in the industry. With two of the world's 50 Google Cloud Fellows on staff, nearly 250 engineers with expertise spanning from Certified Kubernetes Architects to Cisco DevNet Professionals, and a full-stack software development practice, Digital Velocity is your technical services partner when results and velocity matter.
Awarded "Cisco Global Ecosystem Partner of the Year" in 2019

A contributing member of the Cloud Native Computing Foundation

Google Cloud Premier Partner

HashiCorp Hyperspecialized Partner

Hundreds of Fortune 5000 customers globally

800-plus engineers focused on Software-Defined Infrastructure, Hybrid & Multi-Cloud Architectures, Cloud-Native Software Development, DataOps, and AI/ML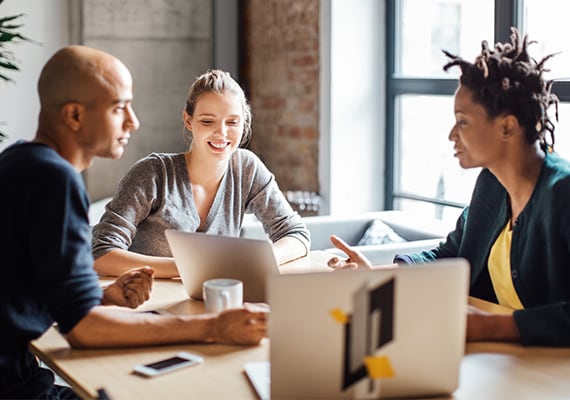 Just think of our IT team as a part of yours. Interested in cloud migration?
Get in touch with a CDW cloud expert.
Just think of our IT team as a part of yours. Interested in cloud migration? Get in touch with our CDW Cloud experts.