Amazon Web Services and CDW
Together, we can help optimize and accelerate your cloud adoption, and support faster, more secure innovation.

Migrating to the cloud has never been easier. CDW Amplified Services for AWS can assess your current environment and workloads and help you develop a migration strategy. For an existing AWS environment, CDW Managed Services for AWS can help optimize costs, identify security gaps, provide actionable monitoring and more.
Switch your AWS Account to CDW
Customers that switch their AWS accounts to CDW will now receive the following services at no charge:
CDW Managed Service: Basic coverage which includes Budget Adviser, Billing Adviser and Capacity and Security Adviser
CDW Cost Containment: Your choice of assessment to help you either explore the benefit of migrating from on-premises to AWS OR assisting you in both right-sizing your environment and checking for common security gaps.
Stop using your credit card and enjoy the benefits of CDW's terms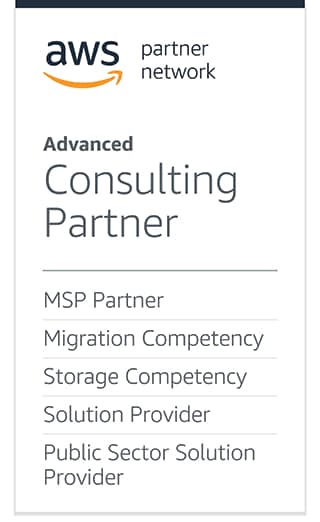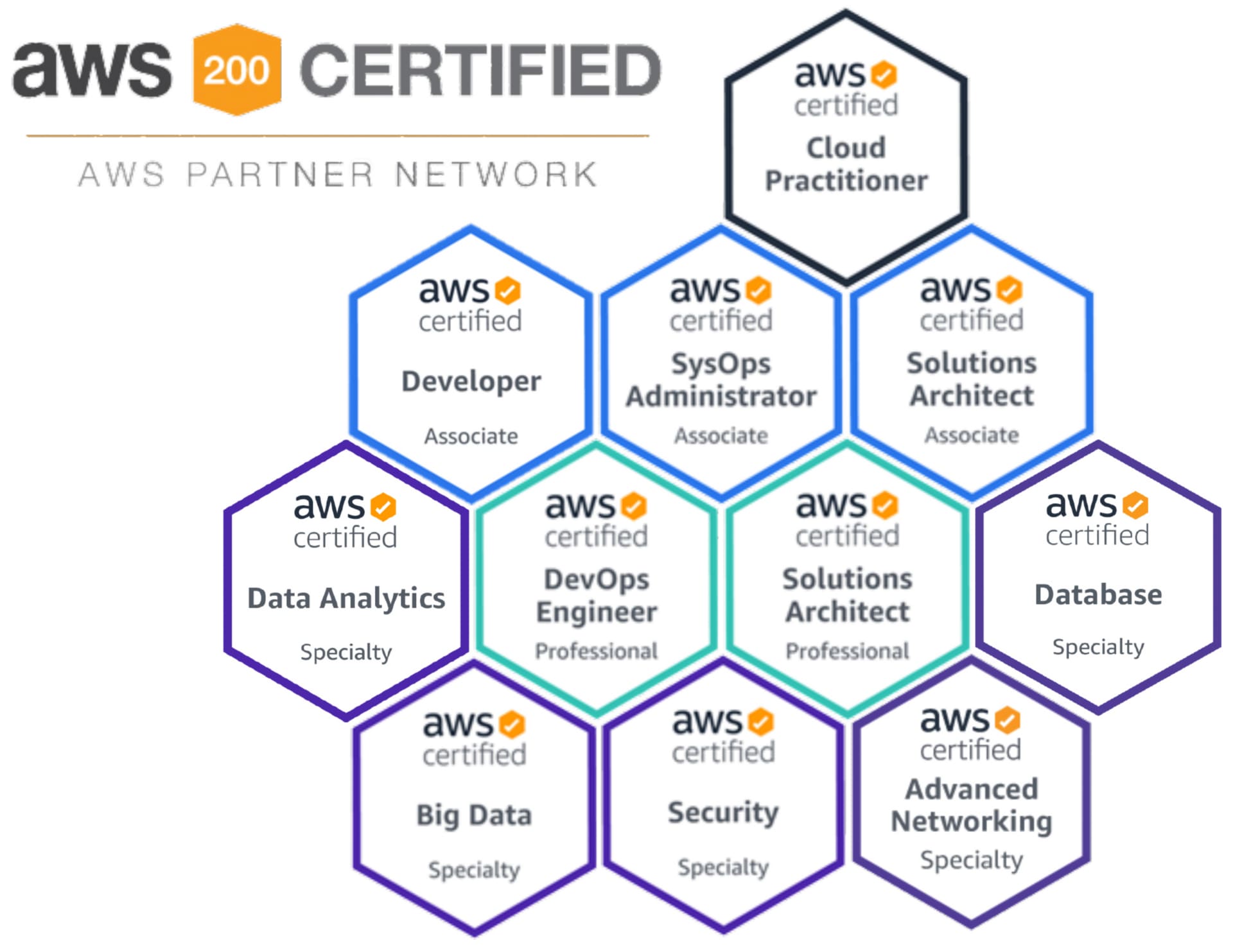 CDW is a leading AWS CPPO provider!
Your organization can now get world-class support with the strength of thousands of strong ISV partnerships from CDW, the frictionless software purchasing experience AWS brings to the table, and the pricing and terms you're used to while you draw down your AWS EDP.
AWS Migration Service Options with CDW
Moving to the cloud can be daunting. Which applications should you move, which should stay on premise, which need to be modernized?  Let CDW help you get the right workloads to AWS the right way so that you can start getting the benefits your organization needs.
Looking to build an initial AWS environment that can be used for development, testing or production? Let CDW give you an unfair advantage.
Simplify Hybrid Cloud with VMware's software-defined data center on the AWS cloud platform. Manage a vSphere-based environment and IaaS resources via familiar vSphere management tools.
Looking to build an initial AWS environment for development, testing or production? CDW experts provide the resources needed to set you on the right path for your AWS cloud journey.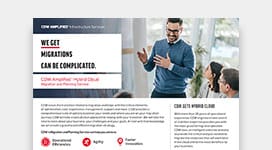 Migration and Planning Service
CDW's migration services can help you assess your options, identify appropriate workloads and develop a detailed migration strategy for the cloud.
CDW's Professional Services will help you adopt and integrate AWS securely. CDW has achieved multiple AWS certifications and is one of a handful of Advanced Consulting Partners.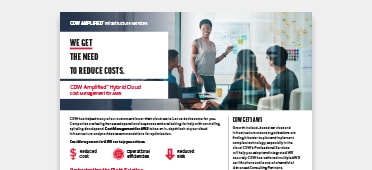 A Deeper Dive on AWS Cost Optimization
CDW will review your AWS environment to discover business drivers, AWS account governance strategies and strategies for cost-optimization including cost-conscious design.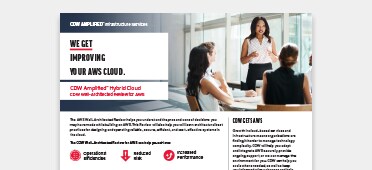 CDW Well-Architected Review for AWS
CDW leverages AWS' Well-Architected "Five Pillars" (operational excellence, security, reliability, performance and cost-optimization) to review your current AWS environment and provide actionable recommendations.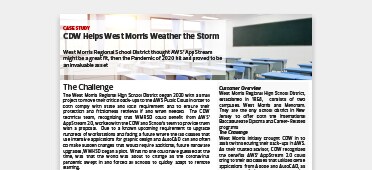 AppStream for West Morris School District
AWS AppStream, implemented by CDW,  provided a virtual classroom option for West Morris school district that helped reduce their lab budget by 50 percent and improved the student and educator experience.
See how CDW expertise and CDW Amplified™ Services have helped our customers get the most out of their AWS journey.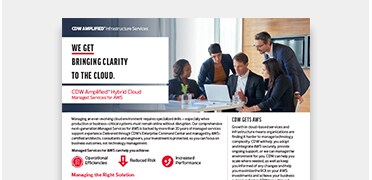 CDW Managed Services for AWS
Allow CDW to manage your AWS estate.  CDW Managed Services for AWS:  Basic Included is available at no cost to you and identifies common security gaps and provides recommendations for right-sizing compute and storage.  "Basic Included" is a no cost way to explore the benefits of  CDW Amplified™ Services.  CDW also provides Essential (proactive monitoring) and Premium (proactive remediation).
Ready to get started with CDW and AWS?