The Acer Chromebook Enterprise Spin 513 offers IT Admin's built-in security and ease of manageability while delivering responsive performance, incredible battery life and always-connected LTE with Qualcomm® Snapdragon™ 7c1. Empower your remote workers to be productive anywhere.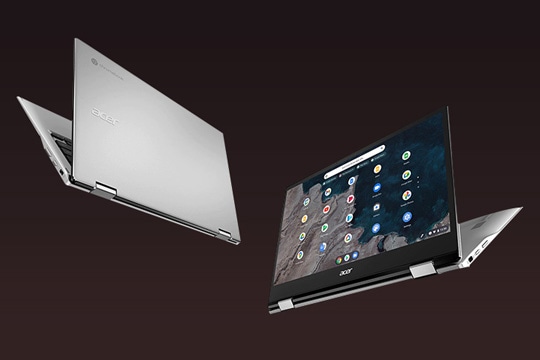 CDW EXCLUSIVE — FOR A LIMITED TIME
Get 2GB of Free Data with this Device.*
Seamlessly switch from Wi-Fi to LTE on-the-go when you need it with 4G LTE†. Insert the SIM card, activate your free data and connect**.
† LTE connectivity requires network activation. *Limited devices available with free 2GB data. **2GB of free data is valid for 90 days after activation.
The Always-Connected, Ultra-Portable and Secure Solution for the On-the-Go Worker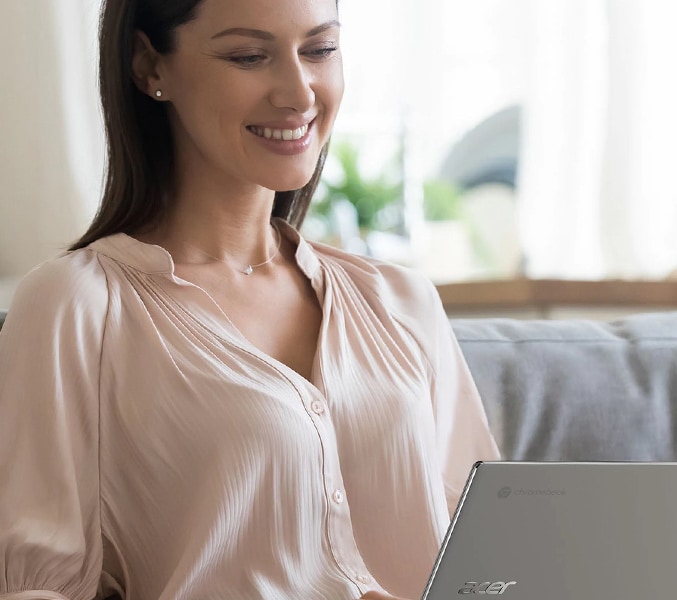 LTE enabled Qualcomm® Snapdragon™ 7c Compute Platform provides an improved productivity experience when employees are on the go or have limited WiFi connection.
Power Your Cloud Workforce
Equipped with the business capabilities of Chrome OS for IT to deploy, orchestrate and power your cloud workforce to work securely and effectively from anywhere.
Lightweight and Full-Featured
Weighing in at a mere 1.2kg and barely larger than a sheet of paper, the Acer Chromebook Enterprise Spin 513 features a 13.3" IPS touchscreen, Full HD and up to  128 GB of eMMC storage.
Keep your charger at home and focus on work wherever you are with up to 14 hours of battery life2.
Acer Chromebook Enterprise Spin 513
Feather-light portability meets powerful performance with the Qualcomm® Snapdragon™ 7c-equipped Acer Chromebook Enterprise Spin 513.
Acer Chrome Enterprise devices offer a fast and seamless experience that lets users pick up an Acer Chromebook and get back to work in the time it takes to enter a password. Whether you need a clamshell, convertible or even a touchscreen option, Acer and CDW have a solution that fits your business and budget.
Do you have questions about Acer Chromebooks?
Stay Connected with the Acer Chromebook Enterprise Spin 513.
1Qualcomm Snapdragon is a product of Qualcomm Technologies, Inc. and/or its subsidiaries.
2Battery life varies significantly with settings, usage and other factors