4 Ways Technology Is Reshaping Retail in 2020
As the NRF Big Show illustrated, this year will see continued growth of some key technologies and the emergence of others.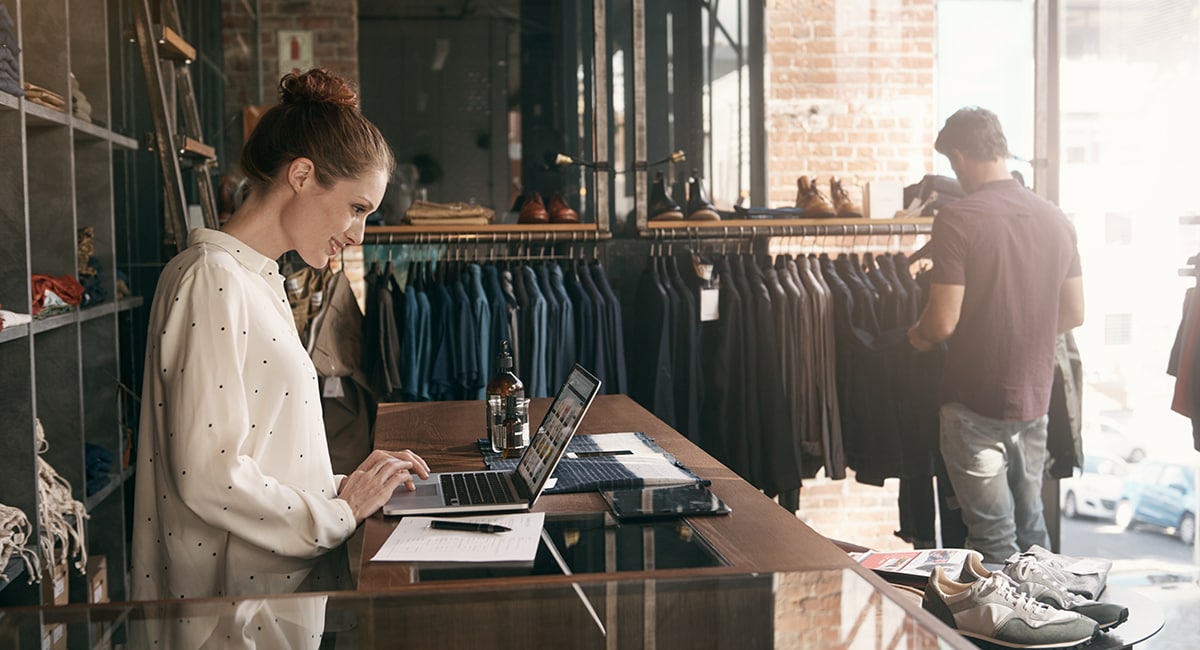 Retailers are looking for technology solutions that can meet a particular need, whether it's improving the customer experience, enhancing productivity or increasing revenue (or some combination of all three, ideally). I was excited to see some of the latest entries in the field in January at the National Retail Federation's annual convention, NRF 2020 Vision: Retail's Big Show.
Learn how CDW can help you compete in today's retail market.
Retailers, vendors and industry experts at the event demonstrated an array of solutions and shared their perspectives on how technology will affect the industry this year. Here are four takeaways from Retail's Big Show:
Strategic Use of Data Redefines Retail
Thanks to factors such as UPC scanning and customer loyalty programs, retail has long been a leader in data collection. Now, retailers are turning the corner from gathering to analysis, with hopes of using metrics such as customer traffic patterns, dwell time and purchase histories to put the right products and deals in front of shoppers and enhance the customer experience. The key question for retailers, according to Microsoft CEO Satya Nadella's keynote address: How do you use all that data, and how do you take digital technologies to the next level to empower employees, enable the digital supply chain and redefine the retail experience itself?
Although many retailers have made significant headway with data analytics in recent years, many still struggle with overanalysis — trying to do so many different things with so many different data sources that the result is paralysis, or the data becomes old and irrelevant. Experts at NRF 2020 emphasized the importance of keying in on critical success metrics and using data analytics strategically to keep from being overwhelmed.
AI Offers Game-Changing Potential
It's one thing to read about how artificial intelligence (AI) software is poised to help stores optimize their layout and improve demand forecasting. It's quite another to see a robot straight out of "The Jetsons" roaming the aisles of a grocery store. Zebra Technologies showed off a self-docking robot that navigates through stores in search of out-of-stock items, missing labels, pricing errors and other problems, then notifies workers so they can rectify any issues that are surfaced. "We've seen some really incredible results," said Rob Armstrong, vice president of portfolio marketing for Zebra. "Customers we've been piloting with have shown roughly a 65-hour — per store, per week — savings."
Very cool.
Security Remains a Critical Concern
Threats to retailers are increasingly advanced. Rather than warding off "lone wolf" hackers, stores must now guard against formidable criminal enterprises.
"When people talk about the Target breach, I always hear them say that Target was the first data breach," said Rick Agostino, senior vice president and CISO for the chain. "In reality, Target was not the first data breach. There were a lot before and a lot since. But it was significant because it introduced a new threat to our industry."
Chipotle CISO Dave Estlick noted that it behooves retailers to work together in this space, saying, "Security is not a competitive advantage."
Voice Recognition Is a Trend to Watch
"Voice isn't something in the future; it's happening now," said Patrick Gauthier, vice president and general manager of Amazon Pay. According to Amazon's research, 20 percent of U.S. consumers are expected to make a purchase using voice in the next three years.
Matthew Bakal, co-founder and chairman of the online and app-based movie ticket seller Atom Tickets, said his company is supporting voice interactions to decrease the amount of friction involved in purchases. "For us, the key is, how do we make it as easy as possible for people to buy tickets?" he said. "The market for voice is here. People have been talking about it and requesting it."
Although it's unclear exactly how many shoppers will demand voice recognition technology from retailers by the end of 2020, one thing is nearly certain: The number will be higher than it was at the beginning of the year.
Whether it's AI or voice recognition, NRF showed once again that change and innovation are the norm in retail. One thing that won't change is the importance of using data effectively to drive business outcomes. Retailers that are able to couple the right innovation with the right data today will be tomorrow's retail leaders.
Were you at NRF this year? Please share your experience and insights in the comments below. We'd love to hear from you.