ServiceNow Adds Health and Safety Testing to Safe Workplace App Suite
These additions make it even easier for you to manage workplace and workforce readiness.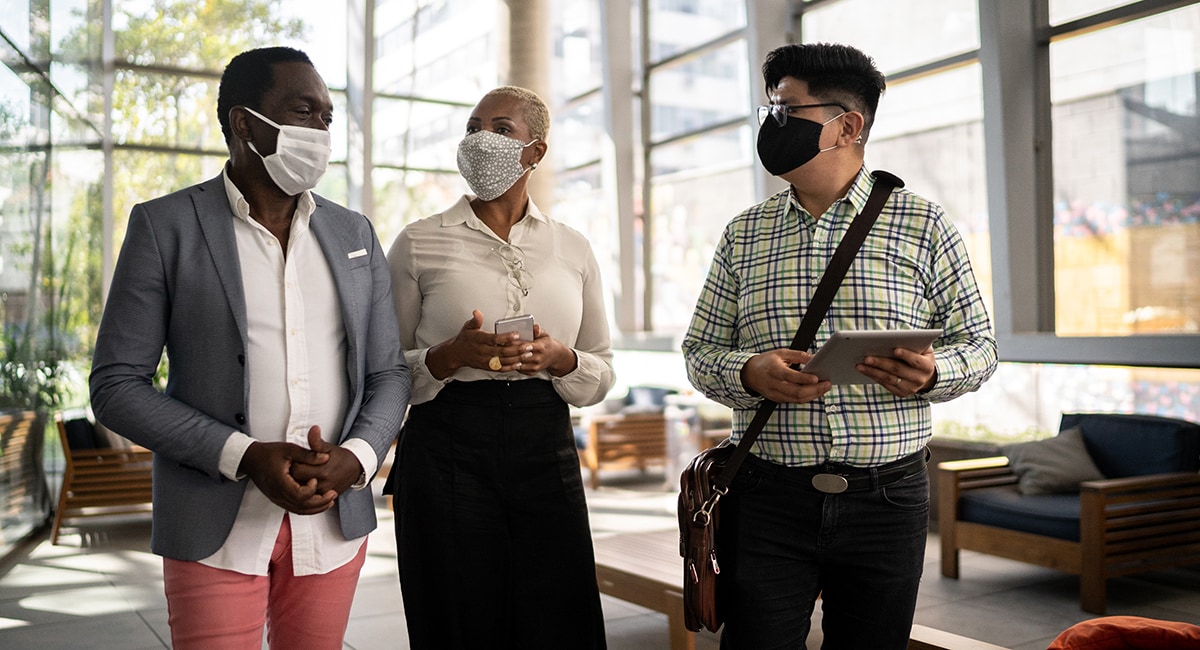 ServiceNow recently announced that additional capabilities have been added to its Safe Workplace app suite. This suite has already helped hundreds of businesses manage the process of getting their workforces back to the workplace as safely, quickly and seamlessly as possible.
Learn how CDW and ServiceNow can help drive transformation within your organization.
The enhancements to the suite include a new Health and Safety Testing app, an improved Safe Workplace experience for Now Mobile, and new contact tracing capabilities with Zebra Technologies' MotionWorks Proximity solution.
Safe Workplace's Helpful Improvements
ServiceNow recently completed a study that found 87 percent of employees believe their company had created better ways of working during the pandemic than they had thought would be possible. With businesses now starting to bring employees back to the workplace, supporting workforce readiness and prioritizing health and safety with a simplified digital experience is a must.
In addition to the Health and Safety Testing app, two other improvements have now been rolled out:
An improved Safe Workplace interface for Now Mobile. Enhancements to the Safe Workplace experience for Now Mobile provide a more streamlined process for returning employees to the workplace, from anywhere. With an intuitive mobile design and user-friendly interface, users can easily complete health screenings and surveys, set up visits, make reservations, request PPE and more all from their mobile device.
Zebra MotionWorks Proximity solution enhances contact tracing capabilities. Customers using Zebra handheld devices/wearables with the Zebra MotionWorks Proximity solution can now easily upload spreadsheets with data from the system to identify potentially exposed contacts. Employees equipped with Zebra mobile devices will be audibly alerted when social distancing is not maintained. If employees remain in close proximity for more than five minutes, a proximity event is recorded in the cloud. Available for supervisors to review on live dashboards, this data helps management spot patterns that require workflow changes and employee coaching. It also feeds the automated contact trace reports now available through Safe Workplace.
The newly added Health and Safety Testing application will drive a more efficient process for requesting and receiving test results from employees, which helps employers reduce the spread of infectious diseases in the workplace.
CDW's Rapid Implementation Services
CDW's ServiceNow Solutions team has created a Rapid Implementation Service to help customers get the Safe Workplace apps up and running in as little as one week. With a dedicated project team to implement the apps and provide post-deployment support, we'll ensure that customers are ready to transition quickly and are prepared for anything that might happen.
Not sure whether these apps would be useful for you? We've put together some key factors that might help you make the decision. The Safe Workplace apps would be helpful for customers who:
Need to manage back-to-work activities across multiple locations
Are looking to understand and manage staff sentiment and readiness to return to the workplace
Have coworkers that need to be in proximity of each other or customers
Had their facilities closed or had been operating at a reduced capacity
Don't typically manage PPE, so facing a new challenge
Are dealing with new compliance or legal guidelines due to COVID-19
Reach out to your CDW account representative to get more information on how our Rapid Implementation Services can help you and your business get back to work.