How SmartAdmin Optimizes Your ServiceNow Platform
This CDW solution helps organizations better manage the complex and powerful platform.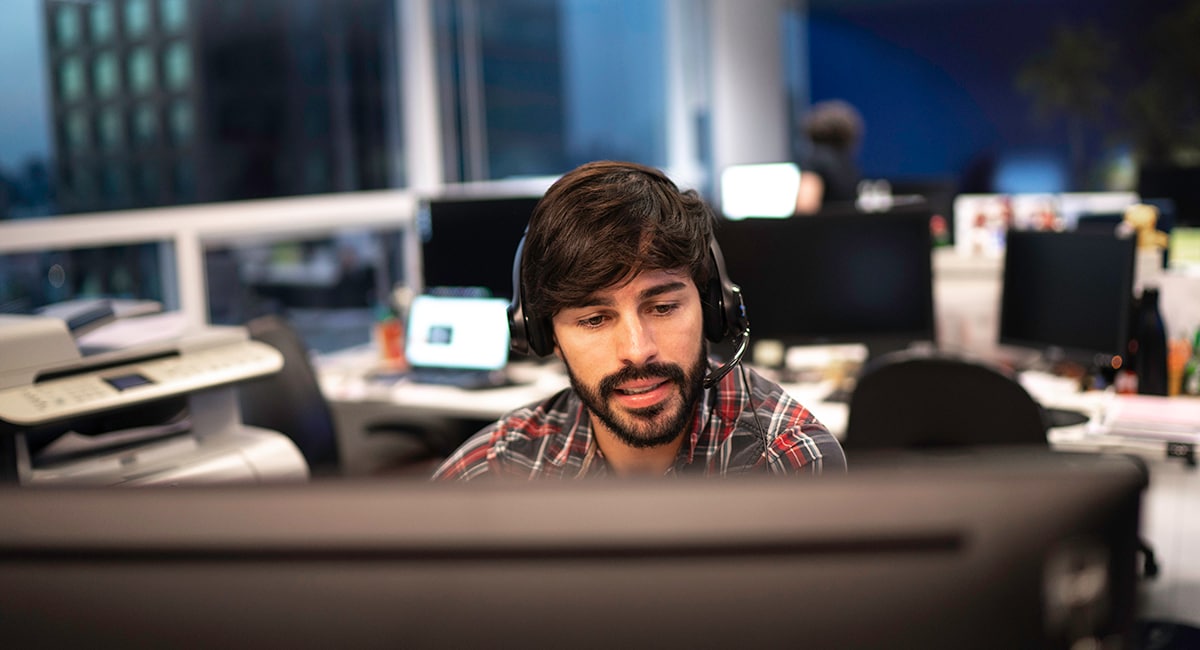 ServiceNow offers organizations a powerful platform, integrating the framework of the IT Infrastructure Library into a user-friendly tool with powerful management and reporting capabilities.
Learn how CDW can help you deploy ServiceNow solutions to streamline your IT operations.
Organizations use ServiceNow to track incidents, share knowledge with users, manage assets and automate call centers. The breadth of features available within ServiceNow can be overwhelming to administrators, and the reality is that many organizations simply don't have the resources available to optimize their use of this powerful platform.
But CDW's SmartAdmin solution helps organizations leverage our team of experts to overcome the hurdles of managing the complex and ever-expanding ServiceNow platform.
What Is SmartAdmin?
Organizations engaging our SmartAdmin solution gain access to a team of CDW experts that combines process experience with technical expertise to help clients gain the most out of their ServiceNow investment.
Organizations that employ SmartAdmin vary widely in their current approach to managing ServiceNow. Some are brand-new to the platform and rely on the advice of CDW's expert teams to help them maintain the platform after implementation. They may not have a good understanding of what they want out of the tool, and CDW's experts bring them the wisdom and experience gained from managing hundreds of successful instances for a variety of clients and industries.
Other organizations may be years into their ServiceNow journey and find that the many customizations they've made to the platform make it difficult or disruptive to maintain and upgrade. CDW's technical and process experts help these organizations incorporate good governance and architectural best practices to restore their platform to an easily managed state.
What Services Does SmartAdmin Include?
When organizations partner with CDW to implement a SmartAdmin solution, they are assigned a team of CDW ServiceNow experts with specific subject matter expertise in the applications used within the organization's environment. The team conducts a thorough review of the platform and processes to assess pain points and opportunities for improvements and also reviews any enhancement backlog items.
The SmartAdmin team provides end-to-end management of the ServiceNow platform. When patches and upgrades become available, they leverage CDW's seven-step process to deploy the upgrade in a manner that minimizes the impact on users. When the service desk can't handle a ServiceNow-related issue raised by a user, the SmartAdmin team accepts those escalations and resolves tickets on behalf of the organization.
The support provided by the SmartAdmin team isn't limited to resolving issues. Each organization gains access to a pool of hours during which CDW's team will work with technology leaders on enhancements that improve and expand the organization's use of ServiceNow. This support ranges from code and configuration changes to consulting services on process changes, governance and industry best practices. The SmartAdmin team is dedicated to helping each organization gain maximum return on its ServiceNow investment.
Organizations running ServiceNow may choose to build their own internal teams to manage the platform, but they often find that they are unable to invest in the deep technical and process experience required to effectively use this complex tool. SmartAdmin helps these organizations gain access to a wealth of expertise at a manageable cost.