Finding a Cost-Effective Alternative for OEM Support
A technology partner fully backed by your original equipment manufacturer can augment their support capabilities on your behalf.
Business Leaders Want to Keep Things Moving
percentage of IT leaders and executives focused on improving IT operations and systems performance this year1
percentage of IT leaders and executives who say increasing operational efficiency will be one of the most significant drivers of their IT investments this year1
How can organizations increase operational efficiency?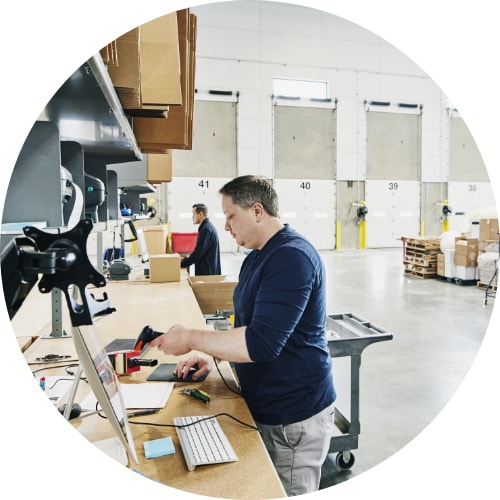 Seamlessly Shifting from OEM Support Capabilities
A multibillion-dollar public freight organization with one of the most extensive transportation networks in the U.S. was struggling with lackluster performance from an IT support agreement.
They wanted to clean up their environment while also vastly improving the experience for their 70 engineers, who were supporting approximately 30,000 employees.
Working with CDW, the customer determined the following needs:
A transparent, customized service-level support model
An enhanced device support experience for frontline team members and infrastructure support improvements
A complete, holistic view of their entire environment
Efficient asset management that could reduce costs, maximize innovation and improve speed to market
High-Touch, World-Class Technology Support
Leveraging extensive knowledge of the customer's pain points and technology environment, CDW presented the transportation organization with multiple support service plan options that would cover a three-year term.
The customer selected the CDW Technology Support (CTS) option because it would reduce operational costs and mitigate threats to data and physical infrastructure. CTS support could further drive competitive financial outcomes as well as operational and legal stability.
The plan also included moving the organization to ServiceNow for asset management to address the customer's operational and organizational needs while enhancing the experiences of their employees and end users.
Our CDW Technology Support suite of services provides cost-effective, high-value alternatives to original equipment manufacturer (OEM) support contracts. CTS offers a single point of contact, OEM integration and certified engineers, 24/7/365 support, incident priority, competitive pricing, personalized experiences and many more features that simplify and streamline IT management.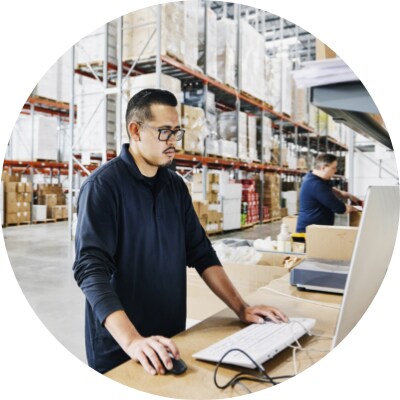 A Clear Path to Drive ROI
With CTS implementation, the transportation organization solved their original support service challenges without starting from scratch. CDW support will help them improve innovation, speed to market and user experiences for engineers and employees alike.
CDW's existing OEM support relationships and highly efficient use of resources allowed for additional support at a price that worked within the customer's budget and reduced operational costs.
Proprietary CTS solutions and methodologies, as well as CDW's ServiceNow integration expertise, provide a dramatic improvement in device action options and visibility.
A customized technology support plan maximized business uptime and enabled IT cost containment.
Because CTS is fully backed by the OEM and CDW is risk-averse, the customer can move forward with confidence, exploring the range of options within CDW's vast portfolio of professional and managed services.
Source:
1 CIO, State of the CIO Study, 2023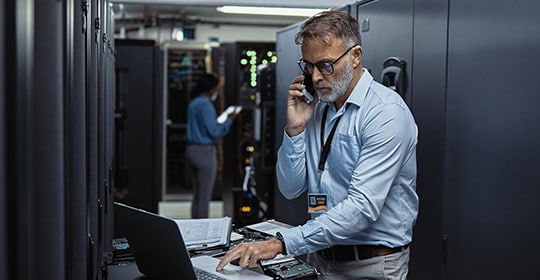 May 15, 2023
Services
Three Reasons Why Businesses Need IT Workforce Support
IT teams across business sectors are impacted by IT workforce shortages or need additional support that varies in size and scope daily. Let's dive into three reasons businesses need IT workforce support and how CDW can help.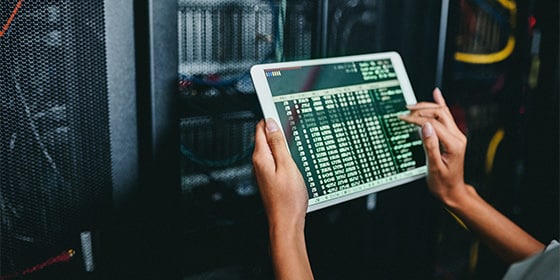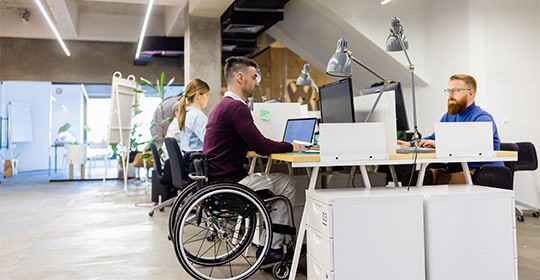 View All