Adapting Print Services for Work-from-Home Users and Skeleton Crews
Once you've solved the biggest continuity challenges, these ready-made solutions can help you meet today's printing needs.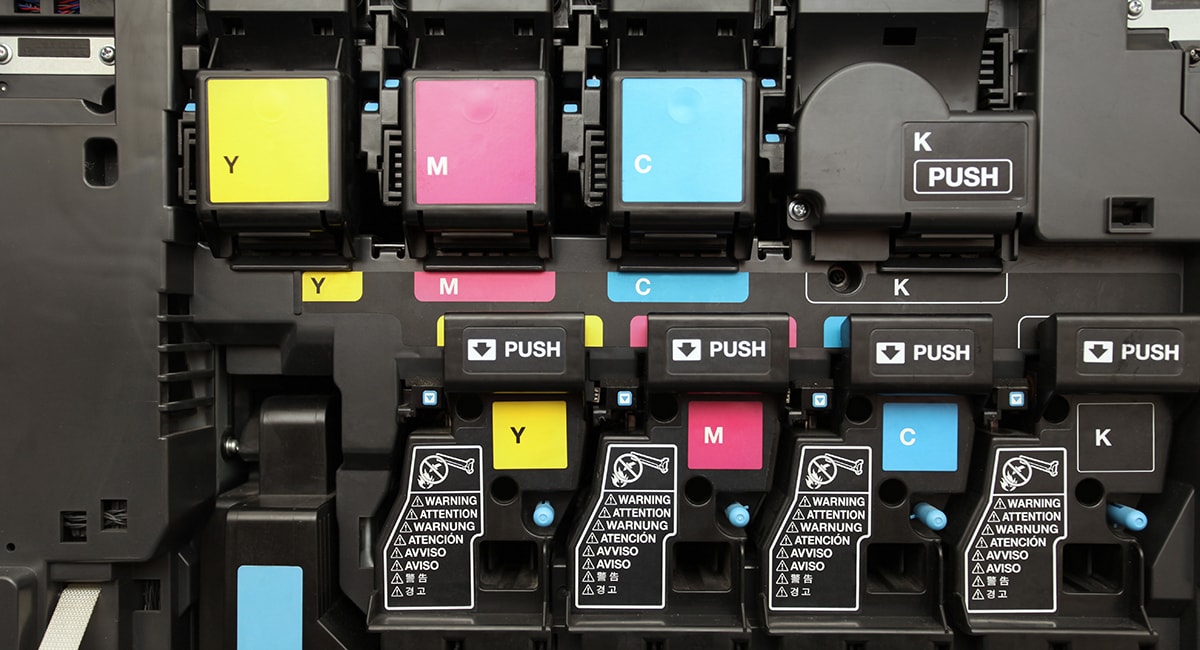 Not long ago, I'd ask customers a simple question: "How many locations do you support?" And I'd hear a range of familiar replies, from "Just a few floors in an office," to "Dozens of facilities," to "Locations in every state." The customer would pause and then almost always finish with: "Oh, and several remote and at-home workers, but we can worry about them later."
All of this has changed. Once bustling facilities are suddenly run by skeleton crews, tasked to do more with less, while former office-bound workers attempt to carry on critical business within their homes, turning kitchen tables into home offices and spare bedrooms into virtual conference rooms. But as some industries decentralize their workforce, other segments have experienced an explosion of new hires. Logistics, distribution, critical retail and healthcare are beehives of activity in the best of times. But when the world turns upside down, essential businesses suddenly find themselves adding shifts and people to meet an increased demand.
If print solutions factor in to your business continuity planning, visit CDW.com/PSP to find out how managed print services can support your changing needs.
You solve the biggest problems first — ensuring the skeleton crews can work efficiently enough to keep the office lights on, the newly minted "at-home" workers can access their VPNs and call their customers, and the new hires have the basic equipment required to fulfill their increasingly vital roles.
Once the dust settles (a bit), you are hit with a second wave of challenges — things you didn't even consider before. If the office is still open, who's ordering toner for the printers and changing it when they run low? For employees that need to produce business-critical documents, is there a printer powerful enough to address those "asks" and small enough to fit in an ad-hoc home office? If you doubled your print demand when you doubled your essential workforce, will your current printers be up to the task?
I'm going to walk you through these critical printer questions and suggest some ready-made solutions that our team has developed.
Print Solutions for the Skeleton-Crew Office
Running out of toner is a common but easy-to-solve problem. CDW created an extremely accurate Automatic Toner Delivery system that can be deployed quickly and fully configured over the course of a single 20-minute phone call. It includes no-cost overnight shipping from regional warehouses and deep discounts on every major brand of toner — including exclusive pricing from HP, Brother, Xerox and Clover Imaging Group.
Another worry is having a printer go offline. Our team can proactively monitor your fleet for disruptions. To make it easy for users (especially the new hires) to figure out which toner goes to which printer, we add a custom routing label on every toner package. What if a change in office print volumes means your toner arrives too soon, or worse, too late? We use an algorithm that factors in how much toner is left in the cartridge and how much your users print, ensuring the toner always arrives on time. We can even keep your accounts payable department happy with custom PO numbers, cost centers, GL codes and notes on the invoices.
Some organizations have policies that forbid automated solutions. To address this, we developed the Prompted Toner Ordering system. It's a partially automated system that includes complimentary ground shipping and discounts on every brand of toner, and it lets your organization control when and how the order is placed. A simple deployment and brief configuration call are all it takes to start using these customizable low-toner notifications, routable anywhere in the organization. We then pair the alerts to a custom toner ordering page designed exclusively for your organization, showing only the printers you own and the toners you want to buy. Buying the right toner quickly has never been easier.
Print Solutions for the Home Office
Provisioning the home-office worker has never been more urgent. Laptop? Check. Phone? Check. VPN? Check. But what happens when they need to print? CDW and our partners at HP, Brother and Xerox have preselected ready-to-ship solutions for every kind of home user. We know that space and cost are prime considerations, even for a VPN-connected power user that needs to be able to scan, copy and print legal or other special media. CDW can put these preconfigured solutions on a custom landing page designed exclusively for your organization, simplifying the decision-making process and ensuring the correct equipment shows up to the appropriate user.
Of course, once that home office has a printer, it will eventually require ink and toner. We can simplify this task by providing a complimentary and customized Consumables Ordering Page that features just the printers you own and only the toner you want to buy. Do you need to restrict users to high-yield cartridges from particular manufacturers? No problem at all; you can even set limits on what and how much your users can buy.
CDW has plenty of ink and toner in stock. We have been well ahead of the 2020 demand curve and have gone to great lengths to ensure an excellent stocking position on every major toner brand throughout the year. Your toner will be there when you need it.
Print Solutions for Essential Services
Logistics, distribution, critical retail and healthcare are experiencing unprecedented demand. For some of these organizations, their print infrastructure was designed with last year's numbers in mind. Are their printers up to the task for today's critical needs? Can they keep up with the amount of ink and toner needed?
CDW can provide immediate relief with our Printer Fleet Profile (PFP) tool. Deploy our software in just a few minutes, and in as little as a week you'll have a clear picture of the state of your printer fleet's health. We can help you find simple fixes that yield immediate results, such as reallocating a low-use, high-volume printer to a swamped department that could really use it. A PFP will help you plan for both the short-term and long-term future. Understanding this month's print volume helps you project where they will be next quarter, ensuring you rightsize your fleet in the most cost-effective and efficient way.
Print Continuity: Taking the Next Step
Your work environment can change dramatically in the blink of an eye. Many IT departments are feeling the strain of supporting both a resized office workforce and users working from home for the first time. Your CDW Print Solutions team can help by taking "print" off your to-do list, allowing you to focus on other critical challenges. We can customize a no-cost solution and have you up and printing in just a few business days.