About Brother
As a leading provider of document imaging solutions, Brother is dedicated to meeting your needs with hardware, software and service-based solutions. From multifunctional printers, to scanners, to device-based cloud and mobile technologies, quality is at the heart of every level of the Brother organization.
---
CDW Print Supplies Program, Powered by Brother
Meet growing demands with a flexible program that makes print services simple. The CDW Print Supplies Program, powered by Brother hardware, gives you support with or without a contract and helps you make print supply choices that work best for you.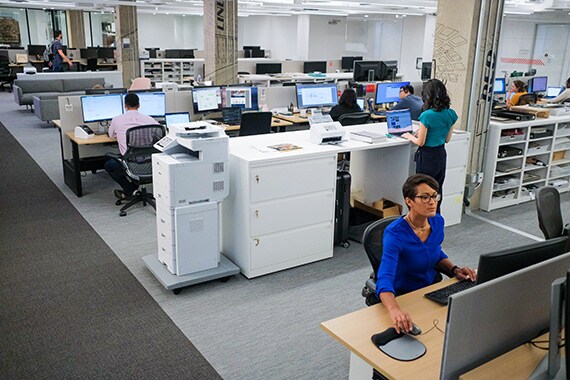 Why Overpay For Oversized Copiers?
Brother small-footprint printers and all-in-ones have the features, capacity and scalability to meet the new needs of each workgroup. Don't keep overpaying for copiers you no longer need.
Labeling Solutions
Whether employees are working from home or on the go, Brother solutions make connecting, printing and sharing information easy and secure. From the warehouse to the field and beyond, Brother's high-performance mobile printing and labeling technologies help on-the-go workforces thrive.

Don't Settle For Less
Third-party toners might seem like an inexpensive and reliable alternative to Brother genuine toner, but there are hidden costs. Learn why you should think twice before buying these compatibles and go with Brother's reliable, high page yield and proven image quality.
---

---