Protecting Student Devices at Home
Schools can save money and hassle by taking some smart, preventive steps.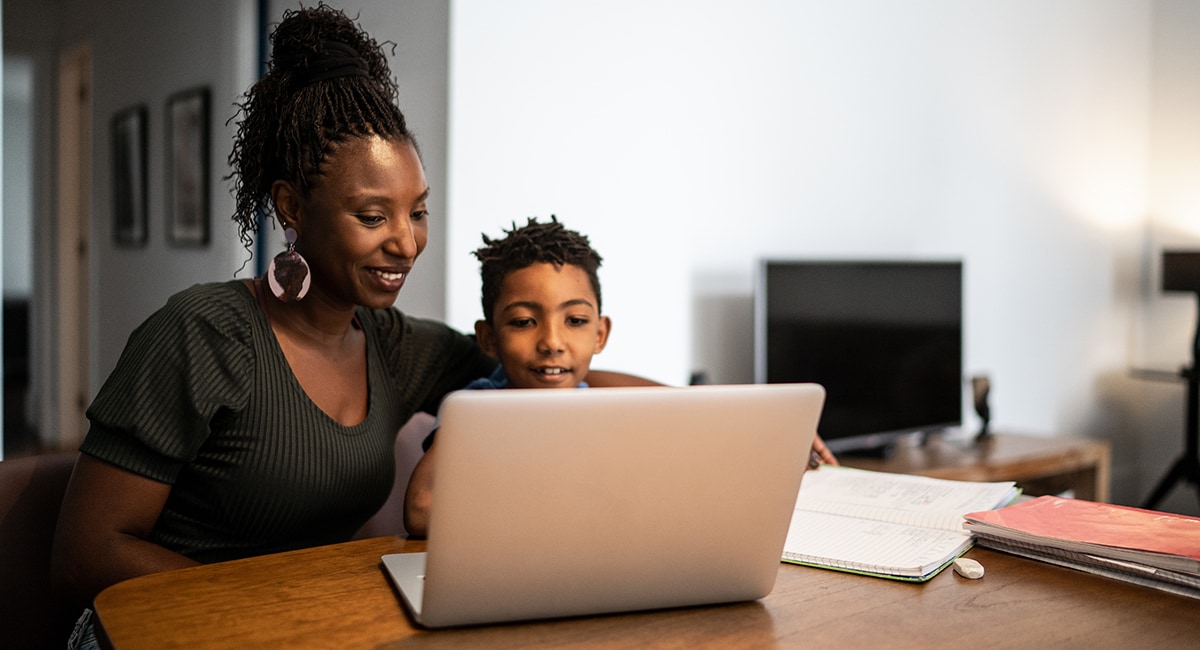 Many school districts already had one-to-one device deployments (or something close to them) when the coronavirus pandemic hit in the spring of 2020, but many of them had never before sent devices home with students. The pandemic posed a number of serious challenges: Suddenly, protecting devices such as Chromebooks away from school property became a top concern. Further, controlling costs required a well-considered strategy.
Learn how CDW•G can help you get classroom technology right.
As schools look ahead to the next academic year, they should take these steps to address their device challenges.
Insurance Plans
Many schools offer parents the ability to quickly and easily buy device insurance through a third party. To obtain coverage, parents typically need only to follow a link and enter their payment information. Then, if something happens to a device, parents don't need to spend hundreds of dollars to replace it. School administrators sometimes threaten to withhold report cards — or even diplomas — if students and their families don't pay for a broken device, but in practice, these sorts of penalties are difficult to enforce. Insurance plans can help prevent things from ever reaching that point.
Protective Cases
A good case or cover can turn a 5-foot drop from a disaster into a nonevent. Schools that previously kept their Chromebooks or other devices housed on carts in classrooms may not have protected them in this way before. However, if devices are now going home with students, an extra layer of protection is a must.
Extra Devices
It is common for school districts to keep a surplus supply of devices on hand, just in case they're needed. With some Chromebooks retailing at around $200 to $300, this is an increasingly affordable way to ensure that students are never left unable to engage in learning activities due to broken devices.
Policies and Training
A little direction about how to handle and care for devices can go a long way. It sounds simple, but it's important to create a culture where students know what to do and what not to do. For instance, schools can communicate the importance of closing a laptop screen when carrying a device from one room to another, establish rules prohibiting students from having open drinks near their devices and give students tips on how to clean a device without frying the circuit board. Nothing is too obvious. Back when laptops had CD drives, students (and even adults) sometimes had to be told not to use them as cup holders.
Tracking Software
Some schools simply don't know where many of their devices are at any given moment. For example, they may have sent laptops or tablets home with students who ended up moving out of the district during the pandemic. Tracking software can help schools to hunt down their devices and even disable devices that aren't returned.
More Durable Devices
This may sound like a no-brainer, but one effective way for schools to cut down on device maintenance is to simply look for devices that can take a beating. Sometimes, a Chromebook that costs only slightly more than an otherwise comparable model will have a much better track record of surviving for several school years unscathed. In these situations, it often makes sense for districts to purchase the more durable devices and avoid some of the costs and headaches associated with device damage.