Article
Master GDPR Compliance and European Union Customer Privacy
Protecting and managing EU customer data to meet GDPR requirements is critical for financial institutions. A defense-in-depth security strategy with robust analytics will help you secure your data, IT environment and improve breach response times.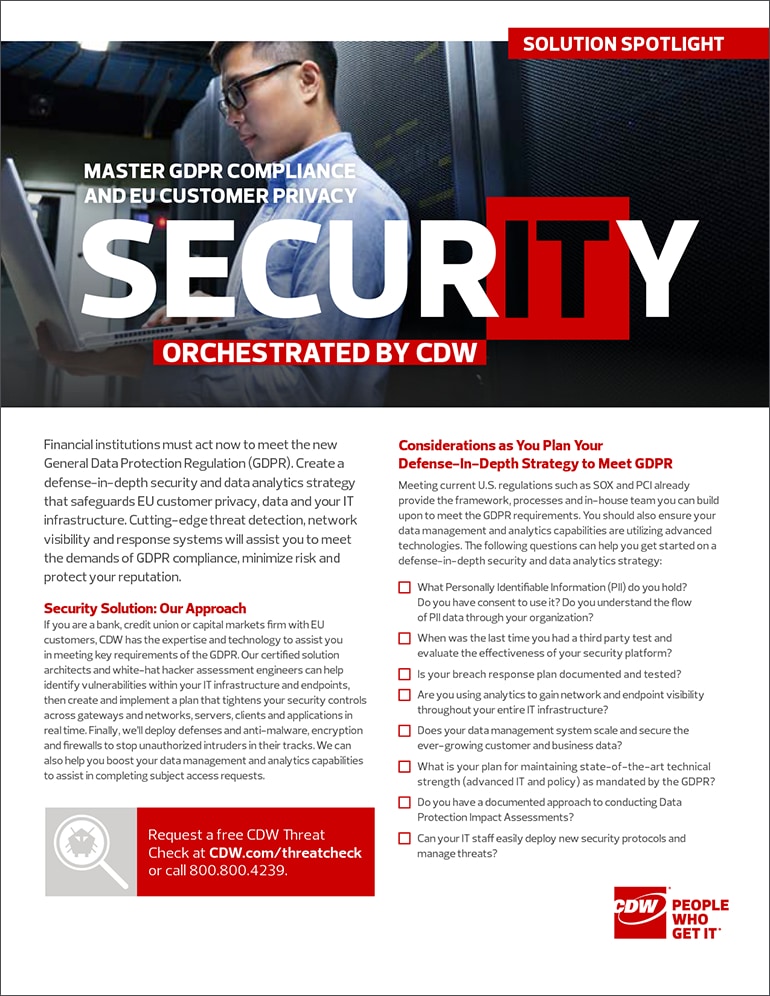 Minimize Risk and Optimize Data Protection with a GDPR Security Solution
Deploy a defense-in-depth strategy to ensure your EU customers and every layer of your IT environment is protected.
Download our Solution Spotlight to learn more about deploying a Defense-in-Depth strategy to meet GDPR requirements.
Uncover Network Security Risks with a Complimentary Vulnerability Scan from CDW
A fresh set of eyes can help enterprises to shore up cyber vulnerabilities
See how you can achieve NIST framework compliance and create a cybersecurity strategy for your business that's based on best practices.
What's the difference between a stateful and a stateless firewall? Which one is the best choice to protect your business?