Wi-Fi 6 Boosts Quality and Security for Mobile Operations
The newest wireless standard arrives just in time as organizations equip their teams for remote work.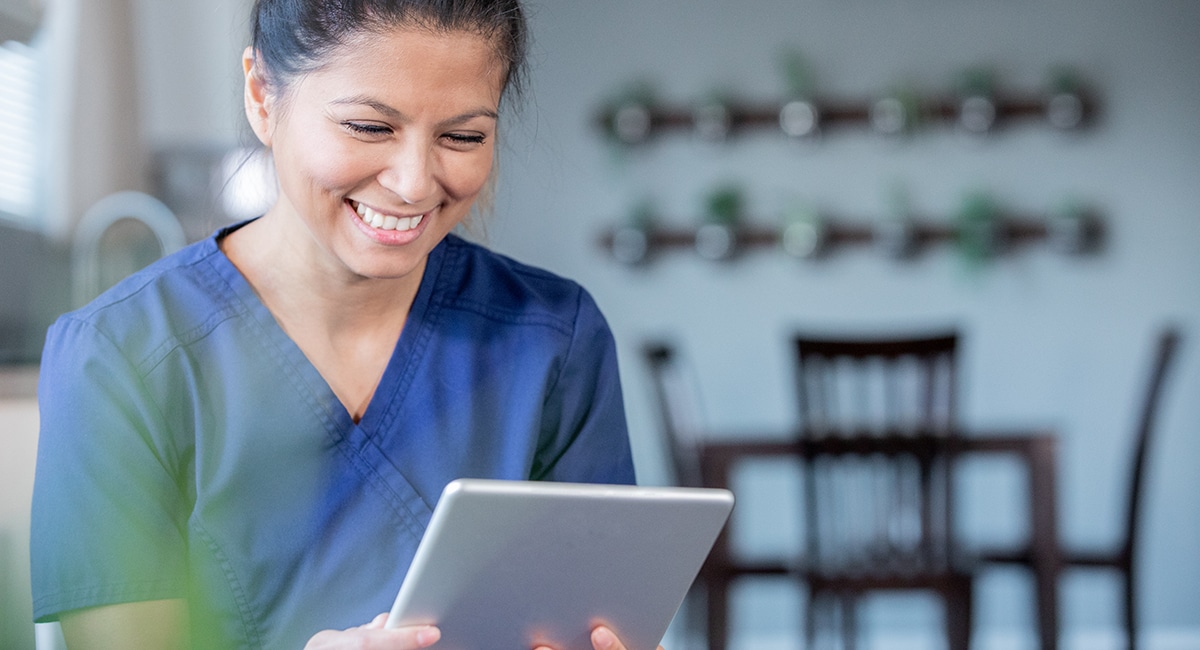 It doesn't happen often, but occasionally a major technological advance comes along at just the right time — for instance, when devices compatible with the IEEE 802.11ax wireless standard (or, Wi-Fi 6, the latest upgrade in wireless networking) come on the market just as a pandemic forces a massive shift to remote operations.
Learn how CDW can help you modernize your network.
Wi-Fi 6 is more than a slight upgrade. The newest wireless standard offers faster data transfers, higher capacity and greater power efficiency that could extend battery life by 30 to 50 percent. Users will experience better performance on any Wi-Fi 6-enabled device, but optimal performance occurs when connecting over Wi-Fi 6-enabled routers and access points.
Here's why Wi-Fi 6 is an ideal fit for today's mobile-first operations — no matter where users are located.
Wi-Fi 6 Meets the Demands of Device-Intensive Environments
At this point in the pandemic, many organizations are preparing for the possibility that near-term operations may be a hybrid of in-person and remote. Whether employees and customers are at home or on-premises, they are likely to be in device-heavy environments. To ensure their users can reap the benefits of high-performing wireless connectivity, organizations are expanding their fleets of Wi-Fi 6-enabled devices, routers and APs.
For IT teams, higher capacity in Wi-Fi 6 APs means that each can handle a larger number of devices without degraded performance. Faster speeds and higher capacity matter to home users too, especially now that homes have become de facto offices, patient consult rooms and classrooms.
The ways that users are employing their devices — see the dramatic surge in video streaming — also favor Wi-Fi 6. Just because professionals are working at home doesn't mean they can compromise the quality of the experience they provide to customers and clients.
Better Wireless Aligns with Mobile-First Trends
There's a good chance that we're at the beginning of a permanent expansion in remote work made possible by mobile technologies. Consider the recent growth of telehealth, which has allowed hospitals to provide care amid lockdowns and social distancing.
Some experts believe that, as a result of this experience, telehealth will become far more common even after the pandemic. To support it, hospitals will need to ensure that providers, whether they're meeting with patients from home or in a healthcare facility, have Wi-Fi that can support data-intensive video and fast access to patient records.
Every single system has been fundamentally changed in terms of how we conduct business and communicate, and it's all happening around wireless connectivity.
Wi-Fi 6 Elevates Security for Vulnerable Online Activity
Endpoint devices are often a weak link from a cybersecurity perspective. They're harder to control, especially in BYOD environments that lack strong, centralized policies and procedures. Mobile operations, for all their convenience, can also create vulnerabilities related to user behavior, such as accessing sensitive information over unprotected networks.
Any measures that can harden devices are valuable, and Wi-Fi 6 is one of them. It includes the newest security standard, WPA3, which delivers stronger encryption and authentication than previous wireless standards. Notably, one benefit of the new encryption standard is that it's designed to prevent attacks on open networks.
These days, mobility is more important than ever. High-caliber connectivity, facilitated by Wi-Fi 6, is the best way to ensure that users can work remotely without compromising quality.