How Wi-Fi 6 Helps Organizations Support the 'New Normal'
Built for high density and optimal performance, the new wireless standard is in demand.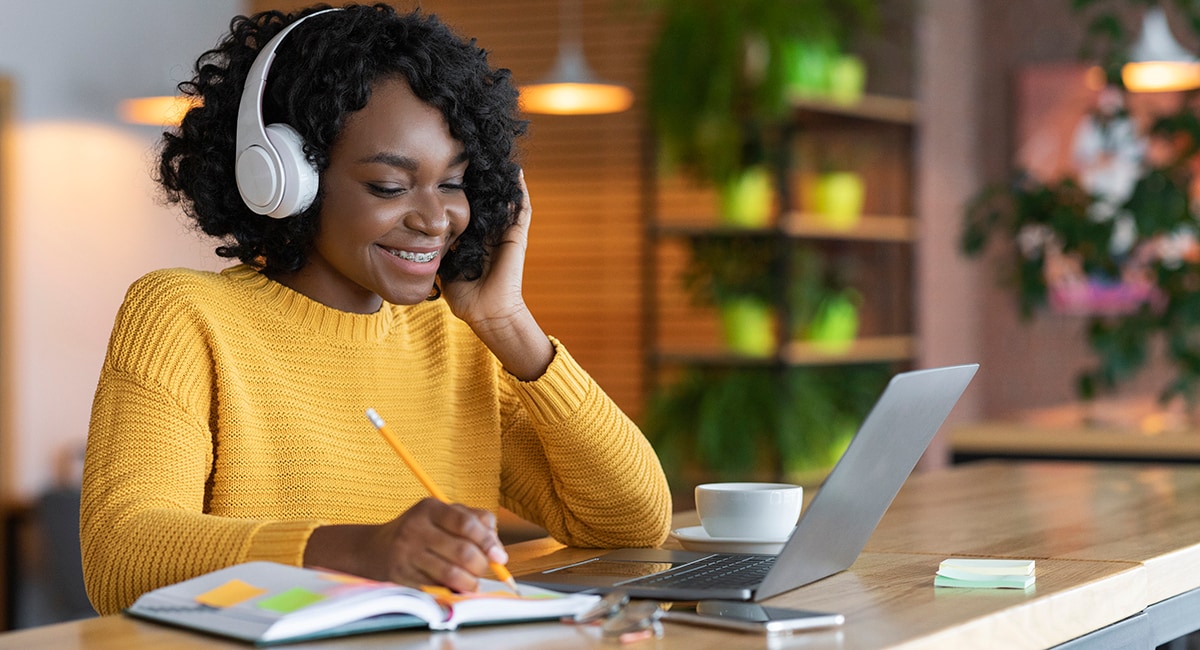 For years, agility has been a guiding principle for many organizations, but the COVID-19 pandemic has elevated its importance. In the spring, many leaders approached the pandemic as a short-term challenge, one they could overcome with temporary suspensions or ad hoc structures.
Learn how CDW solutions and services can help your organization keep business stable.
Today, leaders are developing solutions that will be sustainable for the next several months, a year or perhaps even longer. This pivot calls for organizations to resume operations, but to do so in a manner that prioritizes public health. Many observers, myself included, believe these shifts will ultimately represent lasting changes to how we work, learn and collaborate.
Wi-Fi 6 Facilitates a Return to the Classroom, in Person and Online
Like other organizations, educational institutions have faced significant challenges in figuring out how to reopen safely. In response, many K–12 districts and higher education institutions are incorporating Wi-Fi 6 solutions into their strategies. Wi-Fi 6 checks all the desired boxes: faster data transmissions, higher capacity, stronger security and improved power efficiency, which extends battery life.
For example, some districts are using outdoor spaces as classrooms by installing event tents and deploying Wi-Fi 6 solutions that can support numerous devices. Typically, these spaces are located in areas without existing wireless or electrical infrastructure (such as parking lots or athletic fields), and they may need to relocate over time to accommodate weather or events. Wi-Fi 6 solutions allow schools to provide reliable connectivity without compromising performance, flexibility or students' well-being.
Other districts, along with some colleges, have focused on connectivity at students' homes. Often, buses equipped with Wi-Fi or individual hotspots will do the trick, but when districts strive to support high-density areas — for example, a mobile home park with hundreds of residences — other tactics are needed. For instance, CDW helped one district deploy Wi-Fi 6 to extend wireless coverage in residential areas to compensate for insufficient capacity on area cell towers.
High-Quality Wireless Facilitates Ongoing Adaptation
In healthcare, senior care facilities are using Wi-Fi 6 to address the isolation that many residents have suffered as a result of COVID-19 visiting restrictions. One company used the technology to improve the wireless signal inside residents' rooms so they could utilize videoconferencing to communicate with loved ones. To me, this is one of the most meaningful projects we've had the opportunity to support.
Change is the name of the game, and that's why agility — that powerful combination of speed, flexibility and adaptation — is so important. With that in mind, we can see how Wi-Fi 6 is gaining momentum at just the right time. Organizations are coming up with creative solutions that allow them to continue critical work, and these solutions often require high-quality, high-density and secure wireless connectivity — an ideal match for Wi-Fi 6.
Agility may be the guiding principle, but in many cases, wireless connectivity is the technology that makes the speed, flexibility and adaptability possible.