How to Choose the Right SD-WAN Solution
Before making a decision, consider your organization's business and technical requirements.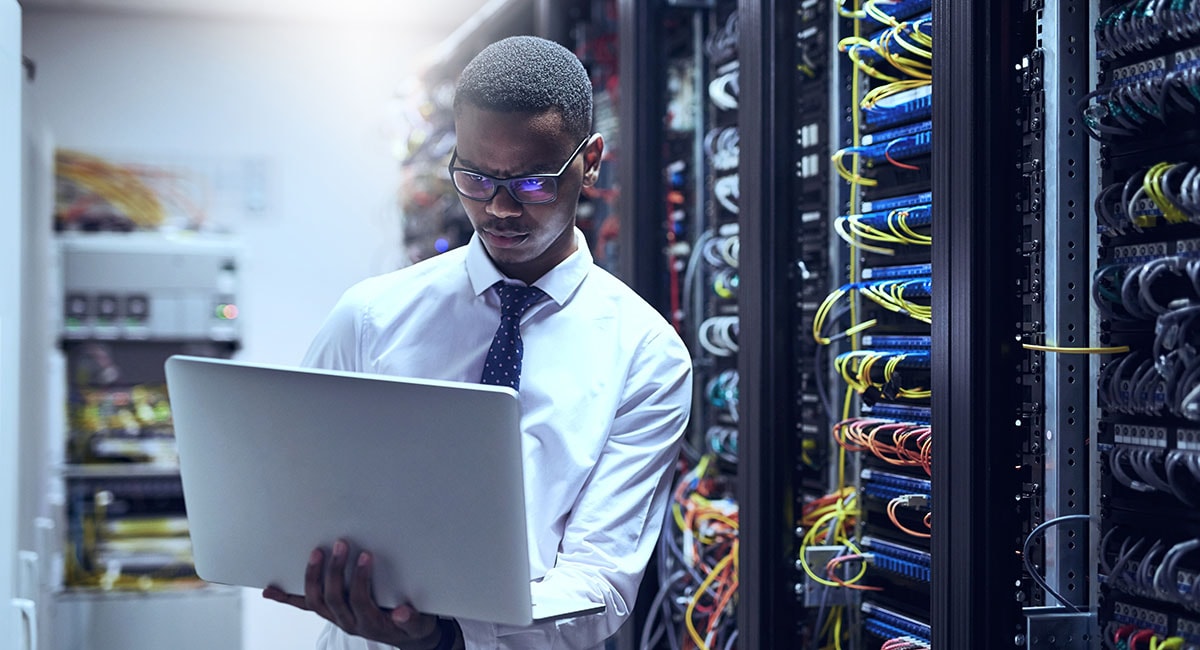 A common misconception about software-defined wide area networking (SD-WAN) is that all solutions are essentially the same. Choose your vendor, the thinking goes, and you'll save countless dollars every year thanks to the efficiencies of centralized management.
The truth is a little more complicated. Yes, the top solutions available today all provide a means for operating the WAN from a central location. And sure, this approach can streamline your work and is likely to drive other benefits. But the right solution depends on the deployment and on the specific requirements of the organization. Anyone can choose an SD-WAN vendor, but it pays to pick the one that meets your business and technical needs.
Visit CDW.com/SDWAN to learn how CDW can help you deploy SD-WAN to improve your business outcomes.
Here's a look at some of the key considerations to keep in mind when exploring the many options you have for SD-WAN.
What Business Benefits Do You Want from SD-WAN?
Begin by assessing the ways the ideal SD-WAN solution might help your organization. For most IT managers, the benefits fall into four categories:
Improvements to the user experience: SD-WAN can improve the user experience by providing benefits such as direct cloud access, more cost-effective bandwidth and better resilience.
Efficiency gains around leveraging WAN: The improved resiliency that comes with SD-WAN can also be a plus for network efficiency. Other efficiency gains are typically seen in circuit management, utilization and performance, as well as in advantages associated with moving applications to the cloud, where they can take direct internet access routes.
Cost avoidance or reduction: Better circuit management through SD-WAN can help organizations avoid costs. Some also see direct cost savings when deployment is tied to a circuit refresh.
Simplification of network operations: SD-WAN solutions simplify the configuration of complex technologies via graphical user interface and policy templates. Policy-based traffic steering, zero-touch deployments and centralized management for remote branches, and built-in monitoring and analytics capabilities for capacity planning can also reduce the operational burden for many organizations.
What Technical Requirements Does the Solution Need to Meet?
Once you've laid out your business-related requirements, consider your needs on the technical front. For most organizations, this part of the equation also includes four areas of focus.
User experience: Some key technical capabilities that can improve user experience include link-load balancing, WAN optimization, application-based routing, path conditioning and direct internet access (DIA). Based on your needs, the SD-WAN solution should leverage some or all of these to improve circuit usage efficiency while maintaining application service-level agreements, regardless of where it resides, such as an on-premises data center or the internet.
Resiliency: An SD-WAN should be transport-agnostic, capable of supporting multiple provider-independent circuit types, including multiprotocol label switching, internet and cellular.
Network security: Security is paramount because you are transporting enterprise traffic across inherently insecure media. Strong, secure, scalable VPN is the name of the game. If you're considering DIA (even partial), the solution should also have a mechanism to support your user security requirements such as content filtering.
Management improvements: The system should rely on a controller layer to easily extend policies across the network. It should vastly simplify otherwise complex deployments and use monitoring to validate operational performance.
In the end, the SD-WAN solution you choose should drive improvements not only in IT but also across the entire enterprise. Most vendors will promise that their products can deliver, but they do so with the assumption that every customer is the same — that one organization's needs are just like any other's.
To find the solution that's best for you, you have to sit down and identify the problems you want the technology to solve. CDW can help you make sense of it all. Start by contacting your CDW account manager or solution architect before you make the leap, and you won't be left wondering if you're headed in the right direction.