CDW Technology Support: A Smart Move for Cisco SMARTnet Customers
Simplify warranty services for your Cisco-supported SMARTnet devices by partnering with CDW.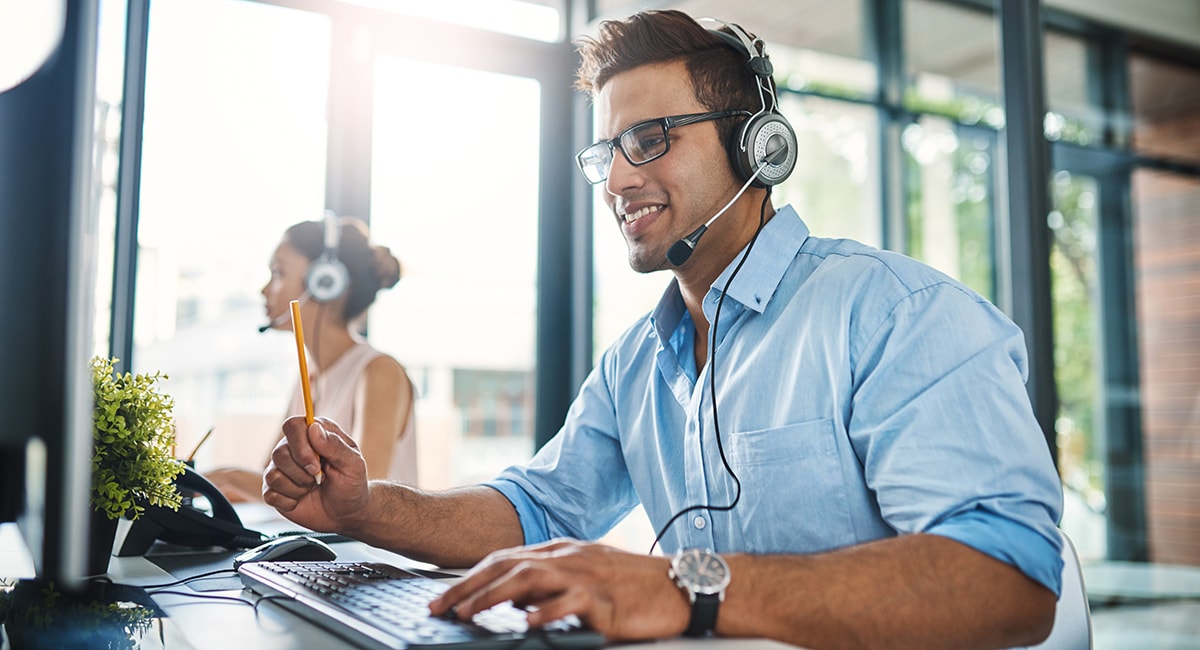 What's worse than warranty work? Box fails. Is it the power source? A bad fan, blade or card? Either you need a new box or technical support to fix the current one. Every IT manager has been there, and every IT leader wants it fixed immediately. There may not be a more mundane workflow in IT and a bigger drain on valuable IT resources (well, maybe help desk). Every manufacturer offers some type of warranty service with software support and equipment replacement.
While many organizations look to consolidate into as few hardware suppliers as possible, invariably, you end up with multiple vendors and subsequent warranty services to boot — you might be looking at Cisco for the edge, Palo Alto Networks for the firewall, VxRail as a hyperconverged environment, Aruba/HP for wireless, and HP servers for data protection and backup.
CDW Cisco SMARTnet Support
What if an organization could consolidate their support contracts with one partner, while still retaining access to the manufacturer? A partner to aggregate details like contract termination across devices? How about a partner that provides access to engineering resources who stay engaged as a client escalates through the partner support tree? Lastly, how about a partner that offers onsite support for return merchandise authorization (RMA) work to ensure boxes work, your software is current and the prior device is tagged and returned?
CDW understands this kind of grunt work. It's a pain, it doesn't provide any strategic value to the organization and it does not provide any competitive advantage — but it is a necessary evil for IT supporting the enterprise. For many years, CDW UK has been offering value-added services on top of a traditional manufacturer warranty. Now available in the US, CDW Technology Support (CTS) is available for all Cisco-supported SMARTnet devices.
So how does it work?
CDW owns the customer relationship and experience

CDW stays directly engaged from initial call to resolution (including staying on the line with escalation, like Cisco Technical Assistance Center, or TAC)
CDW has priority triage from manufacturer support desk

CDW provides an integrated customer experience

First call response
Tier 1 and tier 2 support
If hardware replacement is required, dispatch our partner
As needed, contact manufacturer on behalf of the customer

One single-line invoice
Why CDW Technology Support?
In some of my initial conversations with customers, they often express surprise when I talk about CTS. It's a side of CDW that is often unfamiliar to organizations, which is too bad because there is a ton of value there for them. I then walk them through the highlights.
Incident Management and Escalation
CDW will troubleshoot and resolve issues with level one, level two and level three technical support around the clock and escalate to Cisco TAC if needed on behalf of the customer. CDW will be there for the customer every step of the way until the issue is resolved.
Expertise
Due to CDW's depth and breadth of expertise, we are able to get to a top-level TAC engineer more quickly than a customer, resulting in a quicker resolution for the customer.
Dedicated Phone Number – 24/7/365
CTS provides the customer a dedicated number to call for support 24/7/365.
Dedicated Escalation Path
CTS customers are given top priority for incident resolution and escalation. CDW constantly monitors our CTS Performance Dashboard and holds weekly internal calls to review any and all CTS cases to ensure quick resolution, case closure and customer satisfaction.
No-Risk, Fully Backed by Cisco
A Cisco SMARTnet Support Partner contract is purchased through Cisco, so anything a SMARTnet contract can provide our CTS solution will also provide.
Software Support and Upgrades
The customer does not lose the ability for upgrades, updates, etc., and may be provided software download access to those contracts if requested. Our customers still have full access to Cisco.com and the ability to download the latest software upgrades and bug fixes.
Single Point of Contact
CTS provides end-to-end ownership of all incidents, service requests and support for maintenance, hardware replacement, knowledge base and software support 24/7/365.
Onsite Engineer for Hardware Replacement
If, after troubleshooting, CDW engineers determine that a device needs to be replaced, CDW will request the RMA from Cisco on the customer's behalf and send to the customer location. We will also dispatch an engineer to meet that part and swap out the device for the customer.
The CDW-Cisco Partnership
CDW has had a working relationship with Cisco for years. We've developed it in some interesting directions to help meet the needs of our customers. CDW is a Cisco award-winning Gold certified partner, offering a unique combination of expertise and experience. We are a one-stop shop for Cisco solutions, having attained the broadest range of expertise across multiple technologies. CDW is also Cisco's largest US national direct integrator partner.
CDW is a Cisco Cloud and Master Service Partner (CMSP). Partners participating in Cisco's CMSP must meet various Cisco requirements to prove the ability to develop, deliver, manage and support Cisco-based cloud and managed service solutions. CMSP partners have demonstrated IT Infrastructure Library (ITIL) Foundation processes, practices and tools to support Cisco technologies at all lifecycle phases. CMSP partners must complete an extensive third-party audit process to ensure they can deliver managed services with consistent operational discipline and excellence — from the cloud or on-premises.
For those who are more visual, here is an example of how it works for Cisco: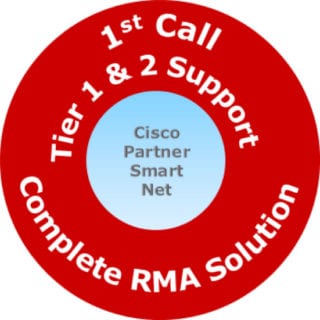 CTS is available now for Cisco, with HPE coming shortly. The goal of CTS is to become a one-stop shop for all third-party warranty support.
Learn more about CDW's Warranty Service offerings.