Case Study
At Michigan Farm Bureau, Technology Drives Teamwork
Adopting Microsoft collaboration tools helped the organization enhance both internal and external communication.
For more than a century, since it was founded in 1919 to defend the rights and interests of farmers in its state, the Michigan Farm Bureau has been growing. Over time, the Michigan Farm Bureau Family of Companies grew to include Farm Bureau Insurance of Michigan and almost 20 other organizations, including businesses focused on cooperative marketing and the procurement of agricultural labor services.
Combined, the companies now have a workforce of about 2,400 employees and independent agents, a growing portion of whom work remotely. 
Growth is the objective of almost every organization. Providing more value to members or customers brings more revenue, and that in turn usually requires additional staff and office sites. However, growth can also introduce unwanted complexity into an organization, with employees struggling to communicate and collaborate effectively as their pool of colleagues expands. 
At Michigan Farm Bureau, for example, employees relied on clunky, outdated processes to share information back and forth until the recent introduction of new collaboration tools.
"It was attach-and-send, and then hope everybody could work off the same document," explains Tom Nugent, HR director at the organization, noting that employees also sometimes used USB drives to share information. "We would route things around, and we'd end up with 14 different versions. Eventually, managers would bring everybody into the same room to look at the same document. We needed to find a tool that would allow us to work collaboratively." 
Many employees already had access to collaboration tools, but the organization struggled to drive adoption, with only 11 percent of Michigan Farm Bureau users actively using Microsoft OneDrive and only 21 percent actively using Microsoft Teams during most of 2019.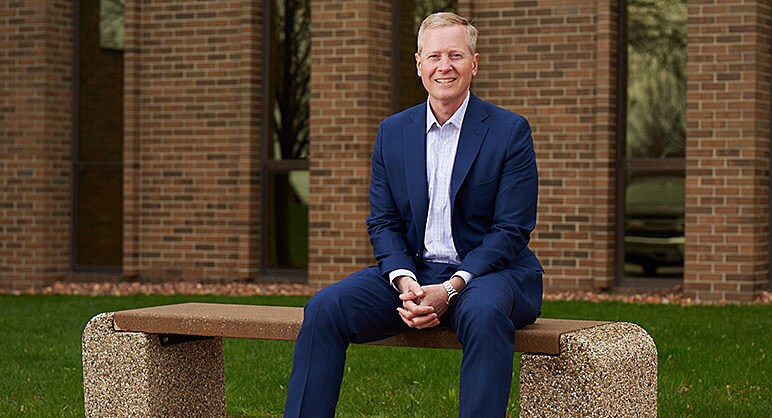 "Adoption efforts for Office 365 tools couldn't have come at a more valuable time for our organization."
Don Simon, CEO, Farm Bureau Insurance of Michigan

Business and IT leaders recognized the power of these tools to help employees collaborate in real time, streamline file versioning and enable rapid document sharing. However, end users were accustomed to their desktop applications, personal hard drives and the existing chat functionality of Skype. The organization planned to retire Skype and move entirely to Teams, creating a pressing need to drive widespread adoption. To meet that goal, Michigan Farm Bureau engaged with CDW for adoption services, hoping to build buy-in among users and help them better see what cloud collaboration tools could do for them. 

Surmounting Challenges to Tech Adoption
Lisa Bell, a business analyst for collaboration technologies with CDW, led the adoption project for the entire Michigan Farm Bureau Family of Companies. While training is an important component of driving adoption, Bell notes, adoption services must go beyond straightforward instruction, and should demonstrate how IT tools will solve end users' specific problems. "If people love their flip phone and you give them a smartphone, they're not going to see any reason to change, even though it's new and shiny and better," she says. 
Before engaging in any training — or even messaging — Bell first conducted about 15 line-of-business interviews to better understand existing challenges and opportunities. This process uncovered several unwieldy workflows. For instance, employees were using consumer cloud file-sharing programs to distribute information outside the organization, resulting in shadow IT and putting sensitive data at risk. To send litigation-related files to attorneys, some employees would burn files onto a CD and send them through the physical mail. 
"Obviously, there's a lot of room for error in that process — things getting lost or broken in the mail," says Katie Bye, IT infrastructure director for Farm Bureau Insurance of Michigan. 
Early on, Bell sought out "champions" from throughout the organization — individuals who would receive early training on the collaboration tools and then serve as point people for colleagues who needed help getting up to speed. This tactic not only creates a cluster of internal experts, but also helps give employees a sense of ownership over the change. 

Michigan Farm Bureau leaders hoped to attract between 30 and 50 employees to volunteer as adoption champions. They ended up with more than 150. "This was their opportunity to lead change and innovation that they could all see the need for," says Nugent.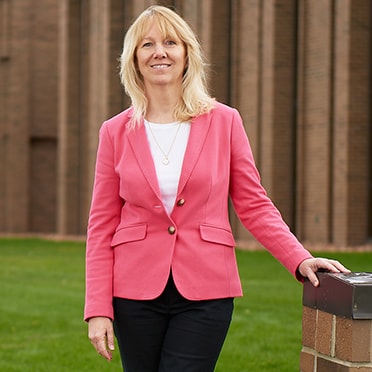 Katie Bye, IT Infrastructure Director, Farm Bureau Insurance of Michigan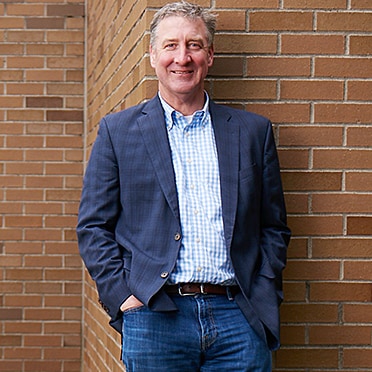 Tom Nugent, HR Director, Michigan Farm Bureau Family of Companies
Quality Training Boosts Engagement with Tech Solutions
Bell divided the adoption services engagement into four parts: marketing, communication, enablement and measurement. During the marketing and communication push, Farm Bureau held a kickoff party with prizes and live product demos, and sent out emails from executives explaining the change and anticipated benefits. The organization also used digital signage, posters and table tents to keep the campaign at the forefront of users' minds. 
Then, the training consisted of a mix of online and in-person sessions. While employees are sometimes skeptical about the utility of training sessions, Bell says that she always "bets my career" that users will have a positive experience, and keeps her word by making sessions as dynamic and interactive as possible. 
In surveys after the engagement, participants used words and phrases like "great," "very pleased," phenomenal" and "wonderful" to describe the training. And Don Simon, CEO of Farm Bureau Insurance of Michigan, says that employees are now raving about their collaboration tools.
"Adoption efforts for Office 365 tools couldn't have come at a more valuable time for our organization," he says. "With the introduction of these new tools, not only are we seeing tremendous business impacts and increased internal efficiencies, saving the company dollars and employee time, but also employee-driven initiatives to improve outdated processes that have resulted in better service for our business stakeholders."
Tech Adoption Skyrockets Thanks to Careful Planning
Bell credits much of the success of Michigan Farm Bureau's adoption initiative to cooperation between the organization's business and IT teams. "You know why they were so successful?" Bell says. "In addition to CDW doing its part, from the very beginning, Katie Bye brought in Nugent as her business partner, because she knew IT couldn't drive this alone. The only way to succeed was to get the business involved, and to make sure the business stakeholders saw the value in what they were trying to do." 
The organization saw rapid jumps in active user counts for both OneDrive and Teams as a result of the adoption engagement. Between October 2019 and January 2020, the portion of active OneDrive users skyrocketed, from 11 percent to 63 percent. And the portion of active Teams users leapt from 21 percent to 72 percent over the same time period — with Bye reporting another spike to 87 percent by March 2020. 
"We were very happy," says Nugent. "The utilization numbers have spiked, but the other trend line we liked was that of our Brainstorm online training program. If you're a remote worker, or working in an agent's office, there wasn't an opportunity for in-person training. They could remote in to those sessions, but we gave everybody full access to use the online training program, and that's where the utilization really spiked."
In March 2020, business activities around the U.S. were disrupted by the outbreak of the novel coronavirus, prompting many businesses, including Michigan Farm Bureau, to shift to remote work for most employees. Simon notes that adoption of the Microsoft collaboration suite occurred at just the right time for the organization.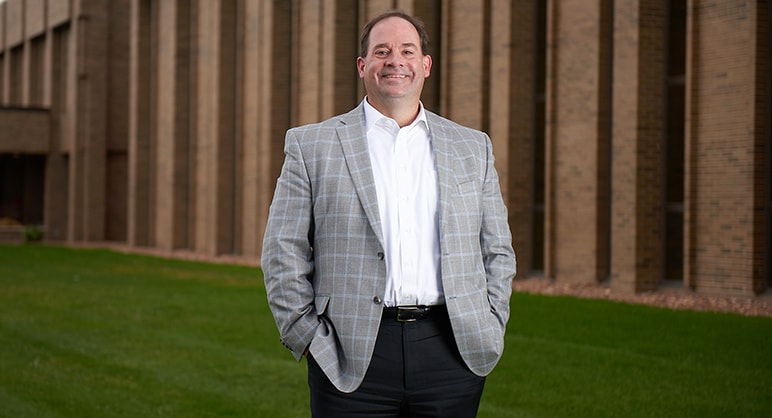 "While the pandemic situation may have expedited adoption, it is because we moved forward when we did that made it possible."
Scott Piggott, CEO, Michigan Farm Bureau

"Faced with the COVID-19 global health pandemic, we were equipped to transition to an almost completely remote workforce," he says. "By relying on Teams, we have been able to keep our employees and their business activities connected with little to no impacts. In just the first quarter of our organizationwide Office 365 adoption, we have already seen our users more electronically connected than ever. We're excited to see additional business impacts as we continue our journey."

Indeed, adds, Michigan Farm Bureau CEO Scott Piggott, the "unprecedented times" have made flexible work with powerful collaboration tools "needed more than ever."
"While the pandemic situation may have expedited adoption," Piggott adds, "it is because we moved forward when we did that made it possible."
When asked for feedback, 100 percent of adoption champions agreed or strongly agreed that they were provided with enough information to understand their role, that their training was a valuable use of their time and that they had enough information to get started using the tools. And 82 percent said they were confident or highly confident serving as a resource to support and answer questions for others. 
Even more important, employees are using the collaboration tools to be more efficient, prioritize essential meetings and improve collaboration with their colleagues and external partners.
"Previously, a lot of us were invited to a lot of meetings about a lot of different projects," says Bye. "We wanted to make sure everybody was included, and sometimes the person planning the project wasn't sure who was going to play a role, so they would just invite everybody. Now, with Teams, you can just be in that group, and you can read the meeting notes and look for the action items for your team, rather than spending all those hours attending the meetings to just get a couple of minutes of value." 
Bye adds that employees no longer burn information on CDs to send through the mail, either. "Now they're sharing all of that on OneDrive, instantaneously and securely," she says. 
Photography by Logan Zillmer
Employees See Tangible Benefits from Microsoft Teams Adoption
When the Microsoft Teams "champions" at the Farm Bureau Family of Companies were surveyed about their experience, majorities said that the tool yielded a number of critical business benefits: 
91 percent say that Microsoft Teams enhances collaboration with others. 
79 percent say the tool "makes it easier to access files anywhere." 
70 percent cite a reduction in intradepartmental emails as a business benefit of Microsoft Teams. 
63 percent say the tool makes it easier to collaborate outside the physical office. 
60 percent say the tool simplifies file-sharing with stakeholders, both inside and outside the organization. 
58 percent say that Teams reduces the time needed to collaborate on documents with their colleagues. 
51 percent say that Microsoft Teams cuts down on the time spent searching for files.
Discover how CDW can help your organization build a modern digital workspace.