New Contact Center Solutions Require Strategic Partnerships
Field Services will enhance your customer engagement using Cisco Contact Center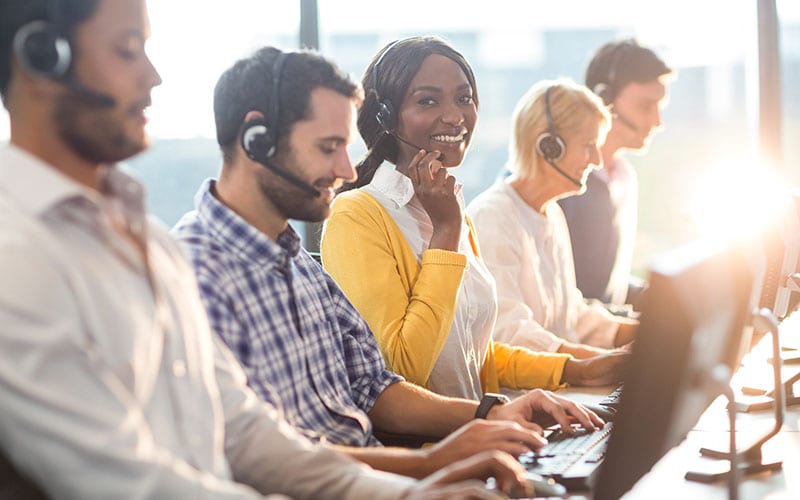 CDW has long been associated with IT infrastructure and hardware; however, the professional services provided by CDW are not widely exposed.
I'm the technical architect for our Professional Services on the Contact Center side, and after having several conversations with companies at Cisco Live, I thought it might be prudent to write this blog to showcase what CDW can do around the Contact Center space.
Identifying the Business Case for Contact Center Evolution
We offer several services from Business Analysis to Consulting that look at every aspect of overall efficiency to business processes, customer relationship management (CRM) integrations, speech interactions or any aspect that may differentiate your company from your competitors.
CDW also offers a full array of field services in Cisco Contact Center Enterprise and Cisco Contact Center Express. We manage the full lifecycle of the installation including project management and have a proven deployment methodology. CDW has several badged engineers who are capable of doing anything from the software and hardware installation to customized and complex self-service interactive voice response (IVR), customized reporting, omnichannel, back-end systems integrations and the full gamut of the Cisco portfolio. CDW is a Master Unified Contact Center Enterprise (UCCE) Collaboration Cisco Partner with their highest certifications.
Ready to go Omnichannel? CDW Can Help
If you are a current UCCE engagement center, it has never been a better time to go omnichannel.
With the release of v.11.5, Cisco has given you Enterprise Chat and Email (ECE). This will allow your organization to get moving on making it easier for your customers to contact you. If you are not on v.11.5 yet you will want to think of upgrading as the End of Sale (EOS)/End of Life (EOL) scale from Cisco is going to be accelerating on the older products. CDW can help plan your upgrade and minimize your downtime and exposure while getting you up to the latest versions of the software.
If you are holding back because you have a custom desktop or CAD we can help plan that as well to help get you on the latest web-based client Cisco Finesse. With enhanced add-ons such as 2Ring we can customize your Finesse desktops making them more than what you have today. This product also brings in an array of wallboarding that is state of the art for your engagement center. Need to connect to Salesforce.com? We have solutions for that. By leveraging our deep partnership with Bucher+Suter we can either make Salesforce your desktop or bring Salesforce into your Finesse desktop.
All of these features mentioned above can also be done on the Contact Center Express side of things. Cisco has moved the needle on its Express offering, making it closer to its Enterprise big brother. It also offers Finesse web-based desktop, Cisco Unified Intelligence Center for reporting and out -of –the- box chat and email. We can also customize the web-based client with the same products from 2Ring and Bucher+Suter.
If you are having issues with your current system or just looking for a solid partner to enable your business transformation on the Customer Engagement Center side of things, reach out to your CDW solution architect who can get you acquainted with our offerings.
Call a solution architect at 800.800.4239 to learn more about how CDW works with partners to provide both solutions and services.