Free Webinar: Get Back to Work Safely with ServiceNow and CDW
Enable workforce and workplace readiness through four new apps and a management dashboard.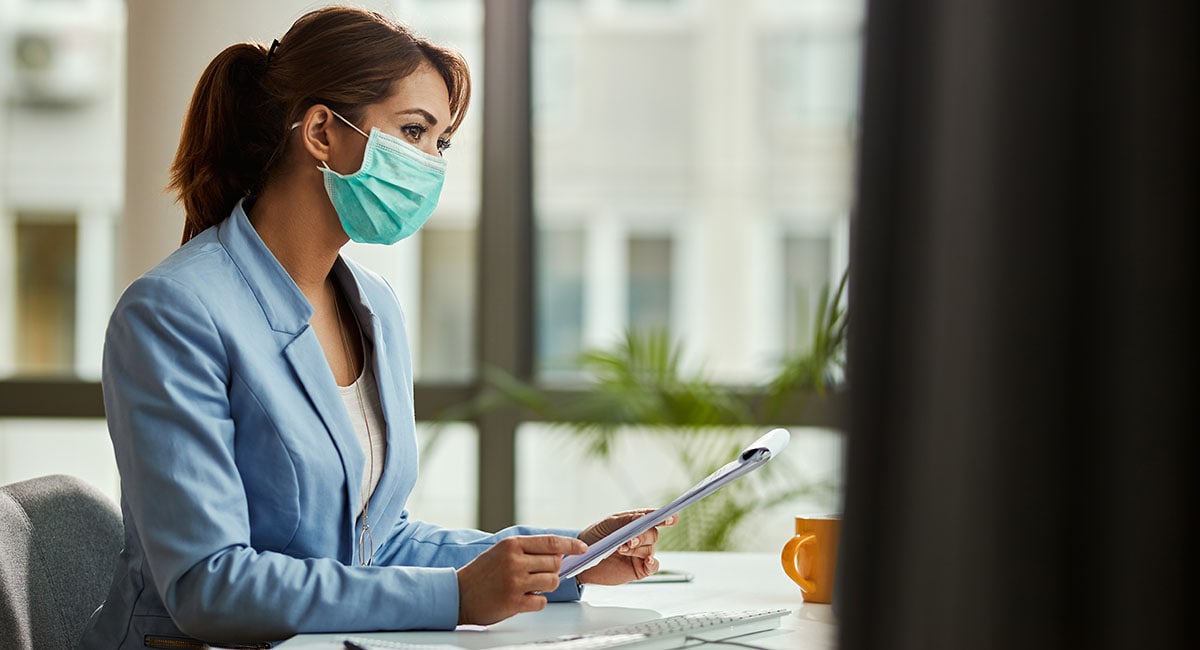 ServiceNow recently announced four return-to-work applications focused on helping customers prepare and manage their employees for a safe return to the workplace. From employee readiness surveys to health screening to PPE inventory management and more, these apps and the complimentary management dashboard will help ensure that the workforce transition from home back to the office is seamless and safe.
Learn how CDW's ServiceNow solutions can help you streamline your IT operations.
In its bid to help organizations return to the workplace in a safe manner, ServiceNow is doing what it does best, helping companies manage the complex workflows that are integral part of keeping employees healthy. The ServiceNow Safe Workplace suite is engineered with that in mind.
The Safe Workplace Apps
Powered by the Now Platform, the suite includes the following four new apps to help companies assess both their workforce and workplace readiness:
Employee Readiness Surveys: To gauge readiness to return to the workplace and determine how to make employees feel safe
Employee Health Screenings: For screening employees before entering the workplace for compliance with entry requirements
Workplace PPE Inventory Management: To manage your PPE inventory across locations and facilities to meet the physical safety needs of your workforce
Workplace Safety Management: To create a safe, managed return process with distancing plans, shift assignments and sanitation scheduling
The Safe Workplace Dashboard, which is available at no extra charge, has a critical key feature: It uses the data pulled in by the apps to provide visualizations which, when overlaid with a map that shows aggregated public infection rate data, shows customers which of their workplace locations are safe to open, or which could be affected and therefore should remain closed. Having that knowledge gives customers the agility to make decisions quickly and keep everything running.
With the power of the Now Platform and digital workflows behind them, these apps help employers and employees feel confident in their ability to get back to work safely and effectively.
CDW's Rapid Implementation Services
Because customers will have enough to manage when preparing to return to the workplace, and because we get that time is of the essence in the new normal, CDW's ServiceNow Solutions team has developed a Rapid Implementation Service to help customers get the apps up and running in as little as one week. With a dedicated project team to implement the apps and provide post-deployment support, we'll ensure that customers are ready to transition quickly and are prepared for anything that might happen.
If you're not sure whether these apps would be useful for you, we've put together some key factors that might help you decide. The Safe Workplace apps would be helpful for customers who:
Need to manage back-to-work activities across multiple locations
Are looking to understand and manage staff sentiment and readiness to return to the workplace
Have coworkers that need to be in proximity of each other or customers
Had their facilities closed or had been operating at a reduced capacity
Don't typically manage PPE, so facing a new challenge
Are dealing with new compliance or legal guidelines due to COVID-19
Safe Workplace Apps Webinar
Watch our webinar on the ServiceNow Safe Workplace suite, which explains the apps and how we can support you: