Digital Transforms K–12 Classroom Collaboration and Culture
Technology is forcing education leaders to rethink everything from floor plans to curriculum.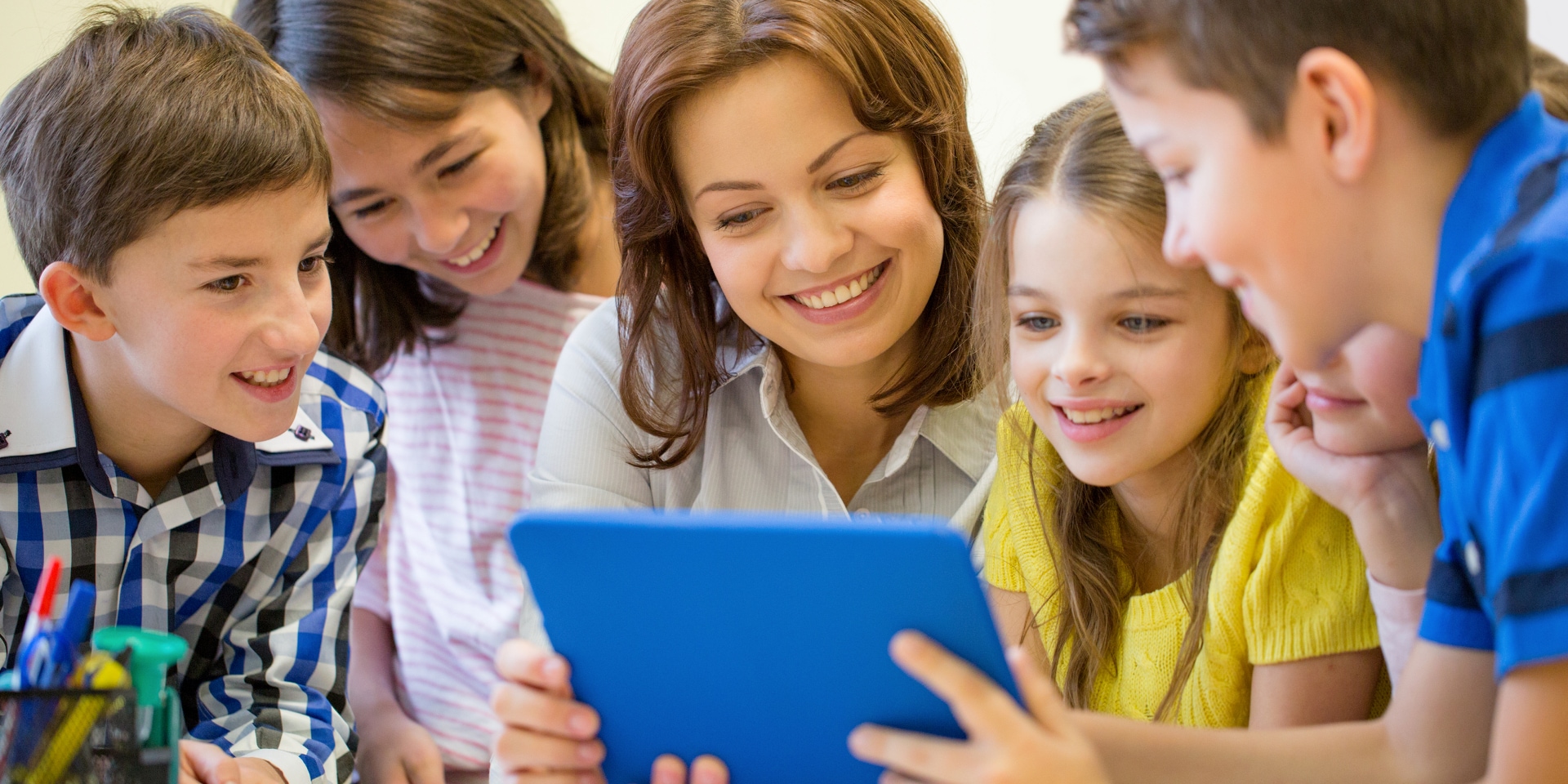 Not long ago, educators could view digitally enabled learning as a useful enhancement to traditional teaching techniques.
No more. Technology has become such a dominant force in the classroom — and in society — that educators must do more than just try to leverage it for their own purposes. To remain fully relevant in an increasingly digital world, they must substantially rethink the entire culture of learning.
The Free Flow of Knowledge
For schools, the initial impact of technology is, of course, in the student's learning experience. Once teachers and students are equipped with mobile devices — and the right content can be delivered to students with the right tools — magical things happen. Students can work independently to learn at their own pace, whether that's faster or slower than their peers. If they're struggling with a specific skill or knowledge unit, teachers can more accurately observe the deficit and remediate it.
Students can also collaborate with each other in new and edifying ways. Peer learning is often especially effective for students whose psychological and/or emotional makeup isn't well suited for traditional sit-and-listen learning. Also, with self-directed digital learning environments, students can work in teams that inherently build critical communication and leadership skills.
Educators can't afford to be complacent about the content, applications, devices or network connectivity they use to deliver these new digital learning experiences. Classroom collaboration will only become more useful and intense, so wise investments today are a must for the learning experiences of tomorrow.
Is Your Learning Space Digital Friendly?
Digital collaboration is transforming education so dramatically that school systems need to consider changing how they organize their physical learning spaces.
It's easy to see that the centuries-old model of desks in rows is primarily geared for lecturing teachers. As students spend more time with mobile devices and with each other, classroom spaces need to be flexible to accommodate varying pedagogical models and to make it easy for teachers to move from group to group and student to student to effectively coach them.
But the redesign of school facilities is likely to extend well beyond updated classroom furniture. For example, school libraries are being repurposed as students have less need for physical books and more need for access to screens and bandwidth.
In fact, some educators believe that as part of their mission to promote digital technology as a primary modality for learning, they must champion pervasive digital access for students in their homes and in the community. This can entail everything from helping low-income families get subsidized Wi-Fi to recruiting local merchants to sponsor hotspots in public places.
A Cultural Imperative for Educators
Because technology is transforming society as a whole, it's as much a subject to teach as it is a tool to equip learning. In particular, it's falling upon educators to teach students about:
Digital literacy — so students can become smarter consumers of web content and better understand what makes some sources more trustworthy than others.
Internet safety — so students don't put themselves in harm's way or expose their families to cybercrime by engaging in unsafe behaviors online.
Cyberbullying — so students refrain from, help prevent and learn how to personally handle malicious behavior on social media.
Essentially, these cultural imperatives are evolving into "digital civics" that may be as important in young people's lives as traditional civics have been in the past.
Simply put, this is not the time for educators to get complacent about technology. Budgets may have to be shifted, and administrators may have to come up with some creative approaches to financing. But to meet the real needs of students and communities in the digital age, school systems must become much more digitally engaged.
Visit CDWG.com/K12 for tips and trends on using notebooks for classroom collaboration.
This blog post brought to you by: