How Connected Retail Delivers a Better Customer Experience
Retailers are giving sales associates all the information they need at their fingertips.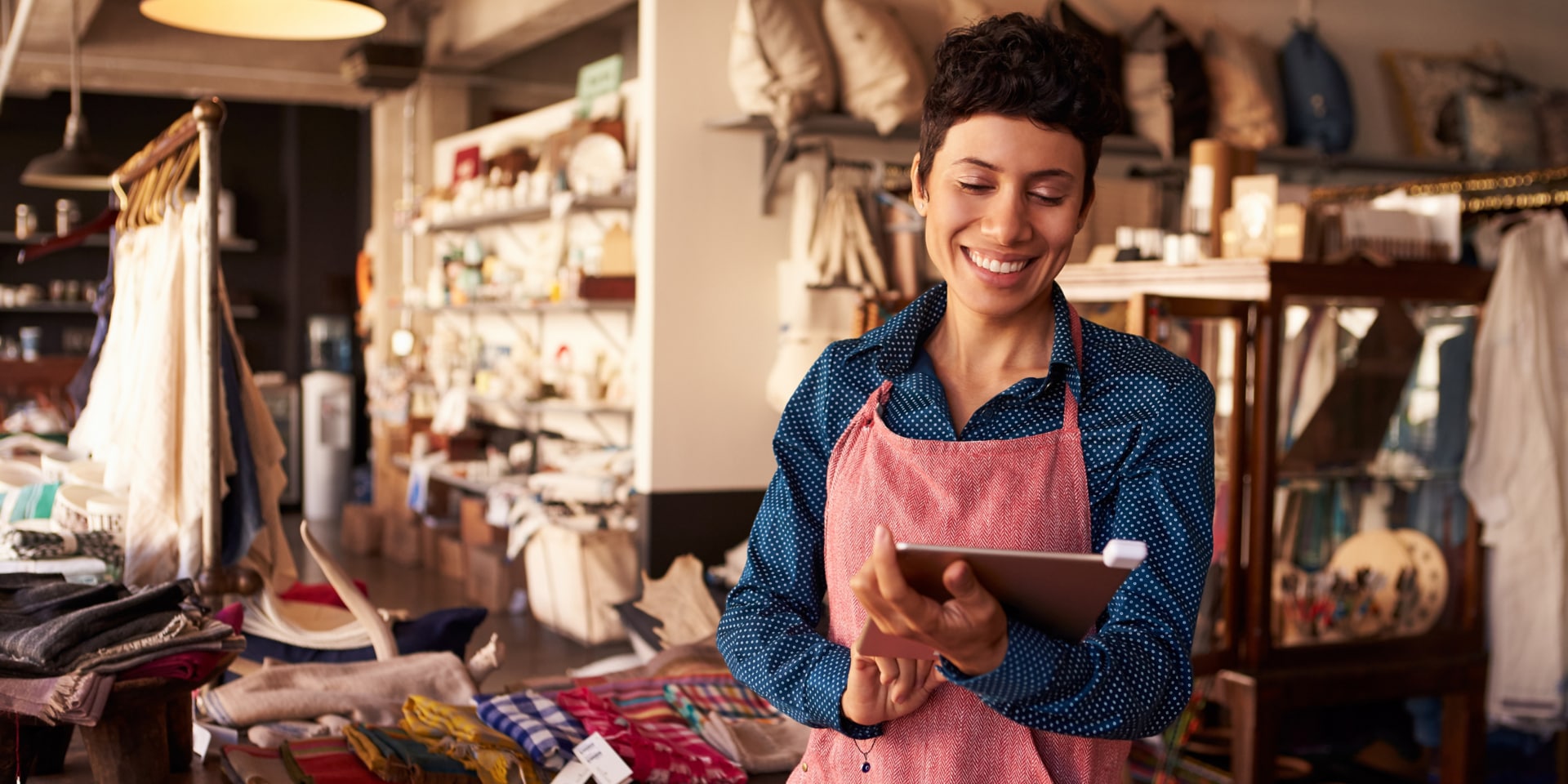 Retail really is all about the customer experience.
For years, some observers have been saying that retail stores are on their way out, that they can't keep up with online retailers who can sell customers the items they want at a lower cost, since they don't have to maintain stores or pay a sales staff. But these predictions have been wrong. In fact, one 2018 study found that in-store sales increased by as much as 5.4 percent last year — and that retailers expect to see another 4.8 percent bump in sales this year. Another study stated that more than 90 percent of retail sales still occur in brick-and-mortar stores.
Why? Stores are competing because they can still deliver an excellent customer experience. Essentially, if retailers want to compete successfully against online sellers and other brick-and-mortar stores, they have to deliver an experience that customers value.
The Human Factor
Sales associates represent a major element of the customer experience. On the sales floor, an associate can help a customer find the item he or she is looking for, and maybe suggest related items of interest. An associate can answer questions or offer an informed opinion. But the associate has to be on the sales floor to provide this help. If she has to go to the back of the store to look for an item, or into an office to look up merchandise in an inventory system, the customer is left alone.
Ultimately, the sales associate is the central point of contact between the store and the customer. Stores that keep their associates on the floor give themselves an opportunity to improve the customer experience.
Many stores are equipping sales associates with mobile devices to achieve this goal. By connecting multiple systems into a smartphone or tablet, stores can give associates the power to deliver the kind of experience that delights customers. They can answer questions, track down items and order out-of-stock merchandise from another location — and even have it delivered to the customer's house.
With mobile point-of-sale capabilities, associates can complete transactions anywhere in the store, rather than having the customer wait in line at a cash register. Not waiting in line is definitely the kind of experience customers prefer.
Making IT Work
Achieving this vision of the mobile sales associate who delivers a superior customer experience requires connections. Inventory, point-of-sale and ordering systems must connect with customer information and detailed product information — and all of them must be accessible on mobile devices.
Robust wired and wireless networks support these connections. Retail networks have to be fast and reliable, and they must connect not only to in-store systems, but also to centralized data centers that house information from across the entire enterprise.
Retailers that achieve these connections will find that they are better equipped to deliver the experiences that customers demand — and that they are able to stay ahead of their competitors — both online and brick-and-mortar.
To learn more about how retailers can improve their productivity and deliver a better customer experience, read our white paper, "Technology to Boost Retail Productivity."
This blog post brought to you by: