Cloud Contact Centers Make a Splash at Enterprise Connect 2019
Speakers at this year's convention focused on expanding cloud contact center capabilities.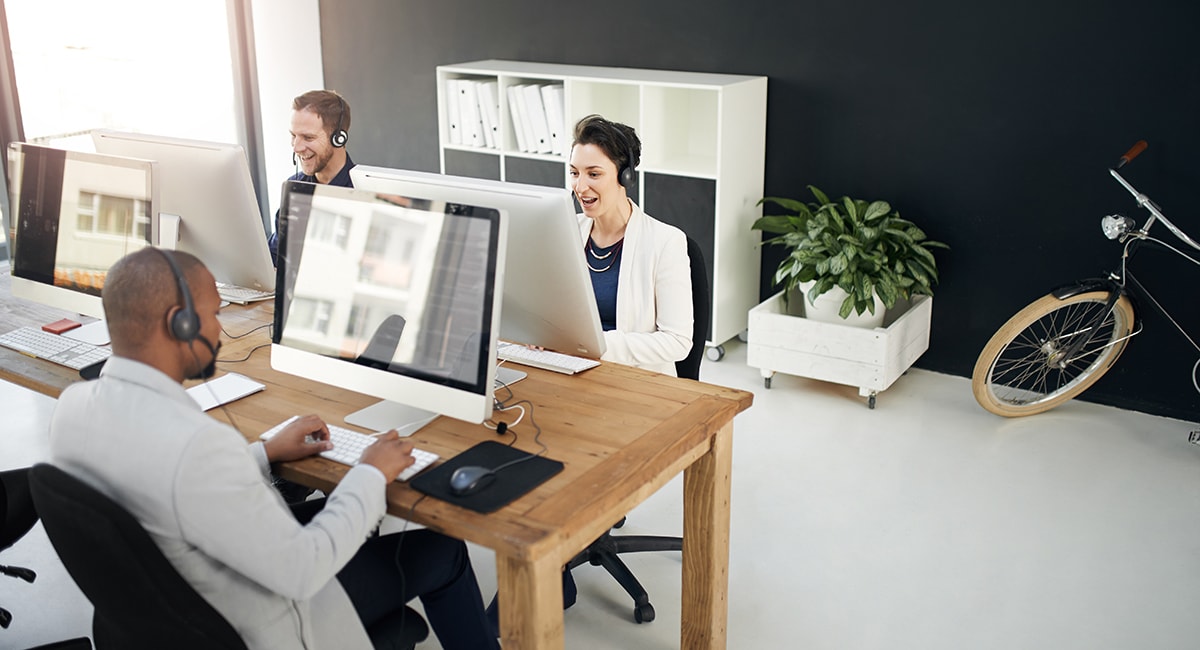 Enterprise Connect 2019 recently concluded, and what was the big theme this year? Cloud Contact Center was front and center. Everyone from the up-and-comers to the big boys had announcements in this space. It was by far the largest Enterprise Connect so far, and there was great participation from all the vendors. So, without further ado, let's get to the details.
Cisco Customer Journey Platform Shows Great Potential
I'll start with Cisco, which has been trying to launch its Customer Journey Platform, coming by way of its BroadSoft acquisition. The solution is trailing some of the competition, but the company is making big bets that it can ramp up quickly and close the gap.
Today, Cisco's system is only delivered over the top of the internet and requires you to integrate into it with a Cisco Unified Border Element (CUBE) gateway on-premises with your Cisco Call Manager PBX. It offers features like workforce optimization (WFO) and workforce management (WFM) through the help of cloud-to-cloud integration through Calabrio. The coolest part of the whole platform is the analytics package, which allows you to add in data sources to really get great analytics for your engagement center and real performance metrics.
This service is also a work in progress, but today it is the heart of Cisco Customer Journey Platform reporting and well worth the look from that perspective. Cisco is also looking to bolster its on-premises business by adding in hooks and ties-in to this analytics engine in the cloud to create a hybrid symmetry for those customers not in the cloud today. It is aggressively working on the system to catch up and promises to leapfrog some of the competitors in the coming months.
This technology, along with the enabling of Cognitive Intelligence, may offer an interesting way to provide an agent with a rich overview of the incoming customer, as well as routing based on their attributes.
Five 9 Makes Engagement Centers Smarter, More Customizable
Next, there was a big presence by Five 9, which has gotten some attention lately for its talent acquisitions from other industry players. It has a solid platform and very strong sales and earnings. While its uptime is not quite five nines, it is, as one could say, four nines and a three — which is good. Its outage windows are sub 1 minute when they have them, which is by far the best of any of the cloud providers.
Five 9's system is feature rich and can do anything you may want to do in the engagement center space. The company is focusing on AI and a deeper integration into the platform. It has a leg up in that area, being one of the veteran cloud providers of engagement centers. It has massive amounts of data that may allow it to train an AI.
The company offers the gamut of features one would expect in an engagement center, such as omnichannel, outbound, analytics, WFO/WFM and whatever else your engagement center needs may be. It offers a customization flare to its features that has few rivals. The platform has a clean look and feel to its user interface that is sure to win over users. Five 9 specializes in engagement centers and you can bring your own call control/phones to its platform, which is really awesome.
Ring Central's All-Around Approach Offers Benefits
Ring Central was visible in the Unified Communications as a Service (UCaaS) solution space but touted its Contact Center as a Service (CCaaS) offering as well. The vendor pairs its UCaaS with its CCaaS, giving you a comprehensive voice platform.
Ring Central powers its engagement center with an OEM partnership with InContact to deliver its platform. It is this OEM relationship, rather than a partnering, that gives the company the ability to add in its own flare. An example of this is incorporating its acquisition (made late last year) of Dimelo.
This platform gives you opportunities for adding in channels to your organization with little to no work and making it interact seamlessly within your agent desktop. So, if you want WhatsApp, it's not a problem. While this is not currently integrated into Ring Central's CCaaS offering, the company is working on making that happen and I am told it will be soon.
All in all, it is a very compelling offering for organizations to look at and is gaining strength in the market.
Many Partner Opportunities
There were a myriad of other vendors there like Genesys, inContact and several smaller players like Talkdesk and Amazon Connect. I can report that the contact center sky is definitely cloudy, and the horizon is expanding to meet your unique needs. CDW can help you on your skyward trek to determine what might be the right fit for your organization. Cloud is not for everybody, but we can help you determine your other options as well.
Learn more about CDW's collaboration services and solutions.