Building an Esports Program? Match Your Gear and Setup to Your Goals
K–12 schools and higher education institutions can choose from several effective approaches to establish new esports teams.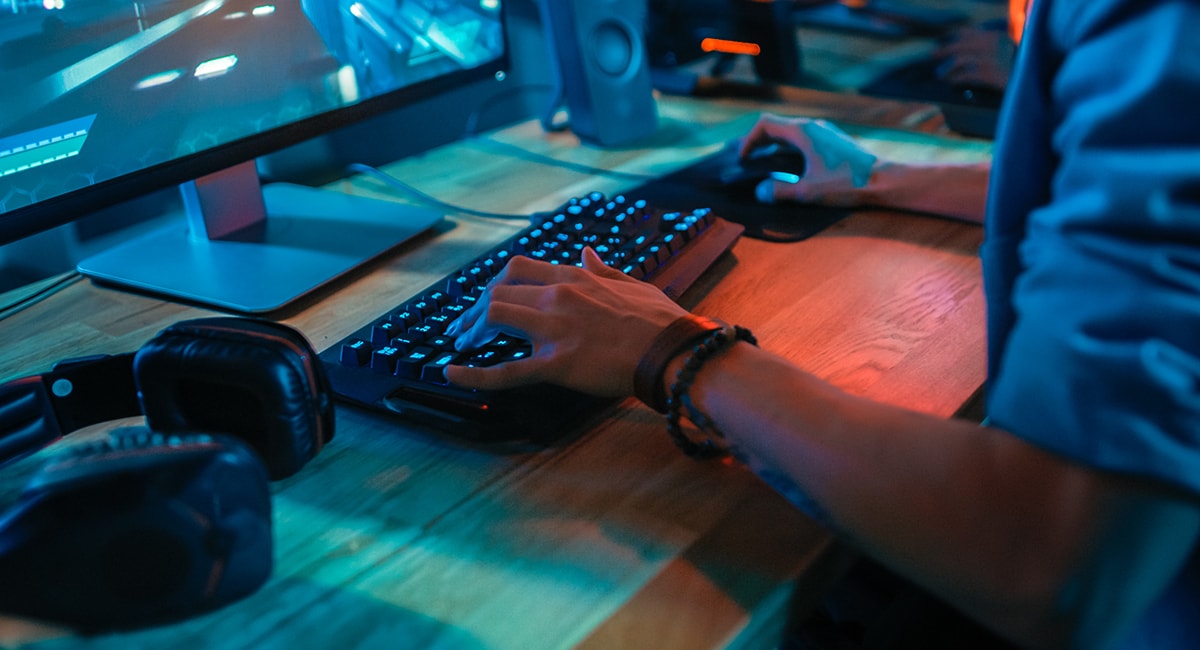 Only a few years ago, it seemed most educators still needed convincing that video games had any role to play at academic institutions. By now, many K–12 educators have come to understand the benefits of esports. Studies show esports athletes exhibit improved spatial attention, enhanced problem-solving abilities and even an increase in participation in physical sports. Further, colleges and universities are waking up to the reality that esports teams can be powerful recruiting tools.
Still, many schools lack staff with experience in implementing esports programs. To make matters more complicated, there's no one "right" way to do it. Needs vary by size and goals.
Find out how CDW can help you implement a successful esports program at your school or institution.
Here's how many K–12 schools and colleges and universities have rolled out theirs — and how you can follow the same model.
Machines and Monitors
Equipment needs will depend heavily on the games students are playing and the scale of a school's esports program. While some games can be played on a consumer-grade laptop connected to Wi-Fi, others require powerful desktops with a hardwired Ethernet connection.
For the vehicular soccer game Rocket League, for example, the System Requirements Lab recommends the following specifications and components:
a 2.5-gigahertz or better quad-core processor
4 gigabytes of RAM
an NVIDIA GeForce GTX 660 or ATI 7950 graphics processor
2GB of dedicated video RAM
5GB of free hard drive space
When Ashland University in Ohio launched its esports team, the university purchased 25 Alienware Aurora R7 gaming machines from Dell. However, when Saddleback Valley Unified School District in California initiated its esports program, the district simply purchased some extra memory and better video cards for existing desktops. Both decisions helped each organization meet its goals.
High-end monitors can also improve performance for certain games. Newer monitors combine an in-plane switching (IPS) screen with a 144-hertz refresh rate, giving gamers both high speed and crisp picture quality. PC Gamer calls 2560×1440 resolution the "sweet spot" for high-end gaming.
Peripherals
Gear such as gaming keyboards, mice and headsets are more than just cool accessories (although swanky, high-end peripherals might indeed provide an extra wow factor that boosts recruitment for college and university esports teams).
Esports play relies on precision, timing and communication — all of which, in turn, rely on gear that is reliable and responsive. Gaming keyboards use mechanical keys instead of rubber domes and membranes, providing a faster response to a player's input, while gaming mice are more sensitive and comfortable than regular mice and have additional gameplay-specific buttons. Gaming headsets come with microphones to allow teammates to communicate with one another and may have additional features such as surround sound.
Network Infrastructure
Existing network infrastructure is sometimes enough to support esports play. While gaming is often seen as a bandwidth-intensive activity, a single student streaming a 1080-pixel video on Netflix will use as much bandwidth as 32 gamers.
Still, it's important to assess network connections to make sure they'll be able to accommodate a new esports program. For Saddleback Valley's esports program, officials merely had to make some firewall adjustments to allow video games through the district's content filter. But when SUNY Canton built an 1,800-square-foot gaming arena, it did so on the heels of a campuswide networking upgrade by Extreme Networks that included solutions such as S-Series modular switches, X670-G2 10-gigabit Ethernet switches and X460-G2 aggregation switches; 802.11ac wireless access points; Extreme Management software; and ExtremeAnalytics. Ashland University, meanwhile, ran a dedicated 1Gb internet pipe to its state-of-the-art gaming space.
There's no right or wrong way to build out an esports program — just as there's no right or wrong way to design a new wing at a high school or residence hall at a university. But by thoughtfully considering its goals and needs, each school can make sure it provides students with the tools to have a great experience.