Boost Your Workforce's Productivity and Security with a UEM Solution
Rethinking your approach to remote access? Unified endpoint management is a win-win for employees and organizations.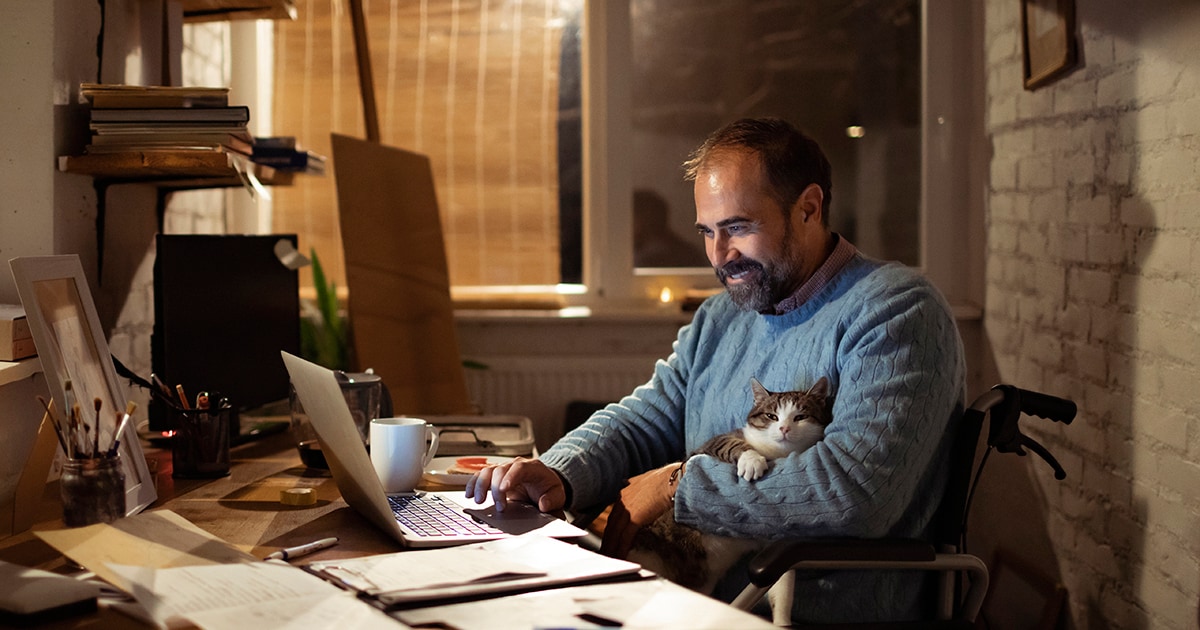 The massive move to remote work due to the coronavirus pandemic has undoubtedly posed challenges, but it's also created a valuable opportunity. Remote work shines a spotlight on the employee experience and on IT security, and many organizations have realized that simply moving employees to home offices doesn't sufficiently address either concern.
Instead, organizations are rethinking the technologies they use to support their teams, which may be quite different when those teams aren't onsite. Enter unified endpoint management (UEM), designed to address the situation in which so many of us now find ourselves: making it both seamless and secure to work on any device and any network.
Explore more ways CDW can help you manage and secure your remote workforce.
Organizations have two compelling reasons to consider UEM. The first relates to retention. Employees, particularly younger ones, want workplace flexibility, and remote work has entrenched that expectation in ways likely to outlast the pandemic. Using technology to facilitate ease of use shows that we care about employees and are willing to invest in the best tools for them to do their jobs.
The second reason is security. If it's difficult for employees to access apps on the devices or networks they choose, they'll figure out workarounds on their own. Often, that opens the door to stealth IT, and that's a problem.
Cloud-Based Device Management Fits a Variety of Use Cases
The beauty of UEM is that it works equally well on corporate devices and BYOD. For the former, IT staff can prioritize security and lock devices down. In the case of BYOD, UEM platforms enable organizations to balance user experience and privacy with the needs of the business.
UEM uses personas to provide a unified application catalog based on the needs of each role. IT pushes out the right apps for each persona. Employees need only to log in and authenticate their identities to gain access to everything they need. That makes this a nearly zero-touch deployment and is one reason UEM works well for small to midsized businesses with limited IT resources.
As a cloud solution, UEM is easy to deploy. The provider handles maintenance and upgrading, so IT teams can focus on optimizing and adapting the platform as the organization evolves — for instance, refining personas as staffing models change.
Bring a Layered Defense to Device and Application Access
From a security perspective, UEM provides guardrails, starting with the device. Before permitting a connection, it checks the device posture to ensure it is safe to come onto the network. If a device is compromised, the access is blocked. UEM is particularly well-suited for Windows 10 and, in fact, Microsoft has for some time recommended it for Windows 10 solutions.
UEM solutions enable authentication protocols that go beyond the standard usernames and passwords, employing additional testing and security challenges before providing access. Furthermore, UEM platforms offer conditional access capabilities that control where a user can go, depending on relevant variables. For example, suppose a healthcare employee wants to access an app containing HIPAA-protected patient information. The organization might set a policy that allows users to access to such information when they're on an enterprise network, but not when they're at home.
Any organization that offers remote work to its employees should consider UEM solutions. By making it possible to safely deliver apps and network services on any device, UEM delivers where it counts: employee productivity, the user experience and IT security.