3 COVID-19-Era Technologies That Will Outlast the Pandemic
Some solutions that were deployed specifically to address the coronavirus crisis will continue to serve organizations well into the future.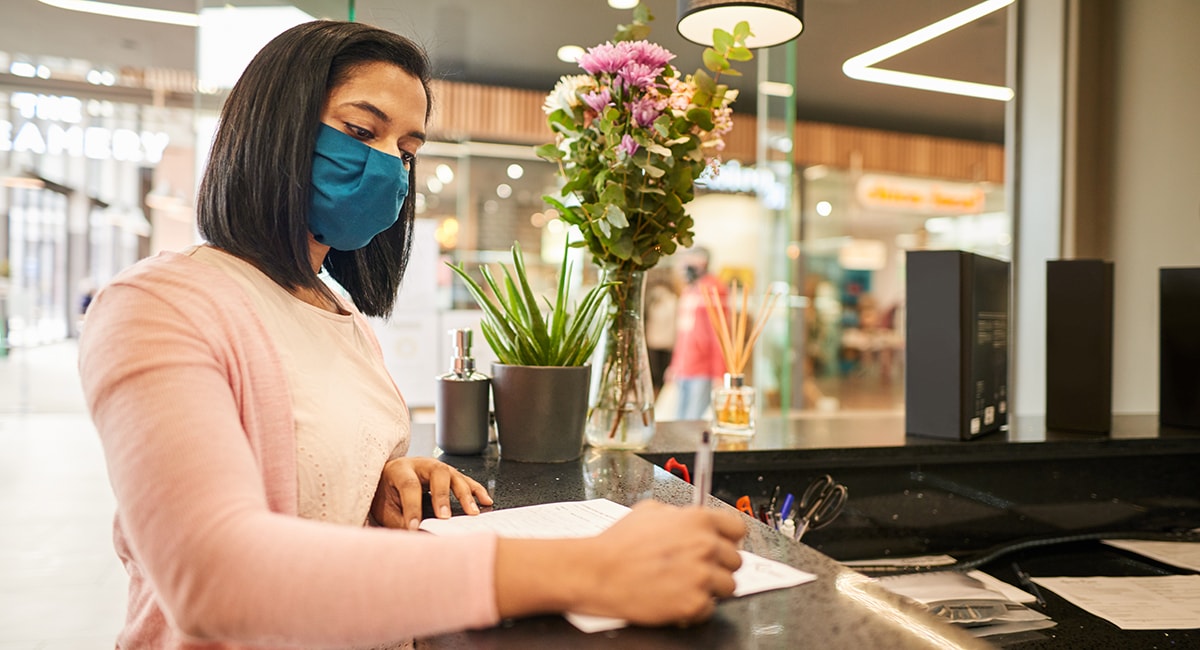 A year into the coronavirus pandemic, there are reasons to hope that the worst will soon be behind us. Healthcare professionals are administering vaccines at a rate of more than 1 million shots per day in the U.S., and public health officials predict that life could return to something approaching "normal" by this fall.
Learn how CDW can help organizations prepare for the future of work.
However, even once the pandemic is over, organizations will be able to leverage the technology solutions they have deployed to help them navigate the crisis. Many industry observers have already noted the ways that cloud collaboration and remote work solutions will change the future of business. Here are three more (sometimes overlooked) COVID-19-era technologies that will continue to have an impact in the coming years.
1. Contact Tracing
Scientists and healthcare professionals are working around the clock to defeat COVID-19, but communicable diseases will always be with us. Contact tracing provides a way for organizations to monitor and mitigate the spread of routine illnesses such as the flu, as well as more serious communicable diseases like meningitis.
Companies can take a number of different approaches to the technology, but a typical setup includes some sort of tracker — on an employee's ID card, lanyard or mobile device — along with mobile beacon technology and supporting software. Contract tracing could help prevent worker illness and lost productivity in any industry, but the technology is especially promising for preventing serious negative health outcomes in settings such as senior care communities.
2. Virtual Reality
While it's true that virtual reality (VR) existed well before the COVID-19 crisis, the technology saw a significant spike in both interest and adoption over the past year as businesses struggled to find replacements for typical workflows. In particular, we've seen VR used extensively for training, since the technology allows organizations to mimic real-world processes without requiring learners to leave the safety of their homes.
Even when it is safe to travel again, businesses will be able to cut expenses through VR training, and soon we will see collaboration applications of the technology as well. Those applications will allow users to collaborate in real time as though they were in the same room with one another — offering a significant step up from current video collaboration tools.
3. Sanitizing Kiosks with Displays
Hand-washing has always been good hygiene, but the COVID-19 era has normalized the act of applying hand sanitizer multiple times throughout the day — especially in shared environments where items and infrastructure are being touched by strangers. Personally, if I need to pop into a store, I now apply a pump of sanitizer from the kiosk near the door on both my way in and my way out, without even really thinking about it.
Even after the end of the pandemic, people are likely to continue these habits, especially during cold and flu season each year. Organizations can take advantage of this by deploying sanitizing kiosks with digital displays. These kiosks provide a service to customers and employees and also give companies a simple way to get their messaging out. They're a win-win.