Article
Sharpen Your Competitive Edge with High-Performance Computing
Robust HPC solutions drive more efficient operations and boost profitability.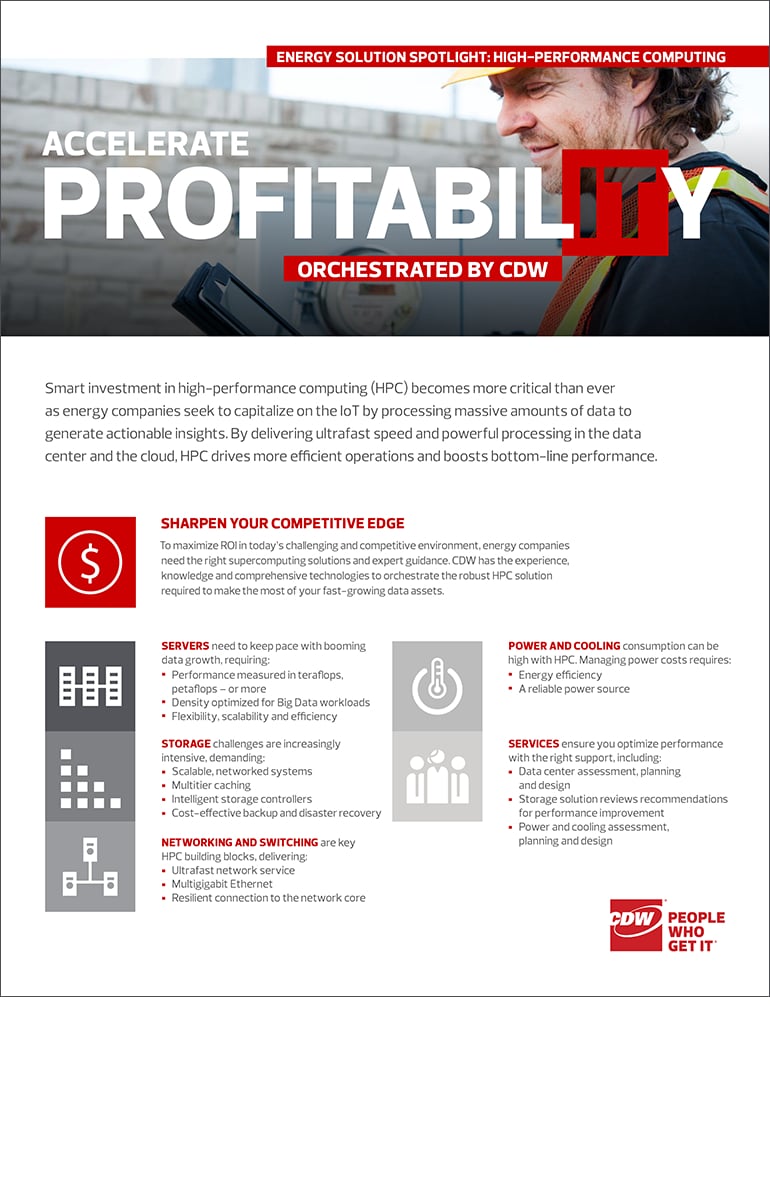 Energy companies need to capitalize on the unprecedented volumes of data being captured by IoT-connected sensors and devices to thrive in a competitive environment.
HPC's ultrafast speed and powerful processing generate actionable insights from these data assets, empowering companies to expedite production, optimize the smart grid, reduce costs — and boost bottom-line performance.
Game-changing supercomputing solutions require a smart mix of next-generation technologies including density-optimized servers, scalable storage and ultra-fast networks.
Check out our high-performance computing "Solution Spotlight" for a more detailed look at how HPC ramps up profitability by putting data to work.
Learn more about how CDW can help your organization capitalize on HPC to gain market advantage — now and in the future.
A hybrid cloud solution can increase storage capacity while maintaining flexibility to meet the demands of future workloads.
Salt Lake Community College relies on APC's power and cooling technology to keep its Center for Arts and Media data center humming.
Citizens demand a responsive government that meets their needs. Updated solutions can help agencies meet this challenge.