Introducing Enterprise-Grade NetApp Flash Storage at an Entry-Level Price
Ready to ditch spinning disks? The NetApp AFF C190 array is an affordable choice that doesn't cut corners on performance or features.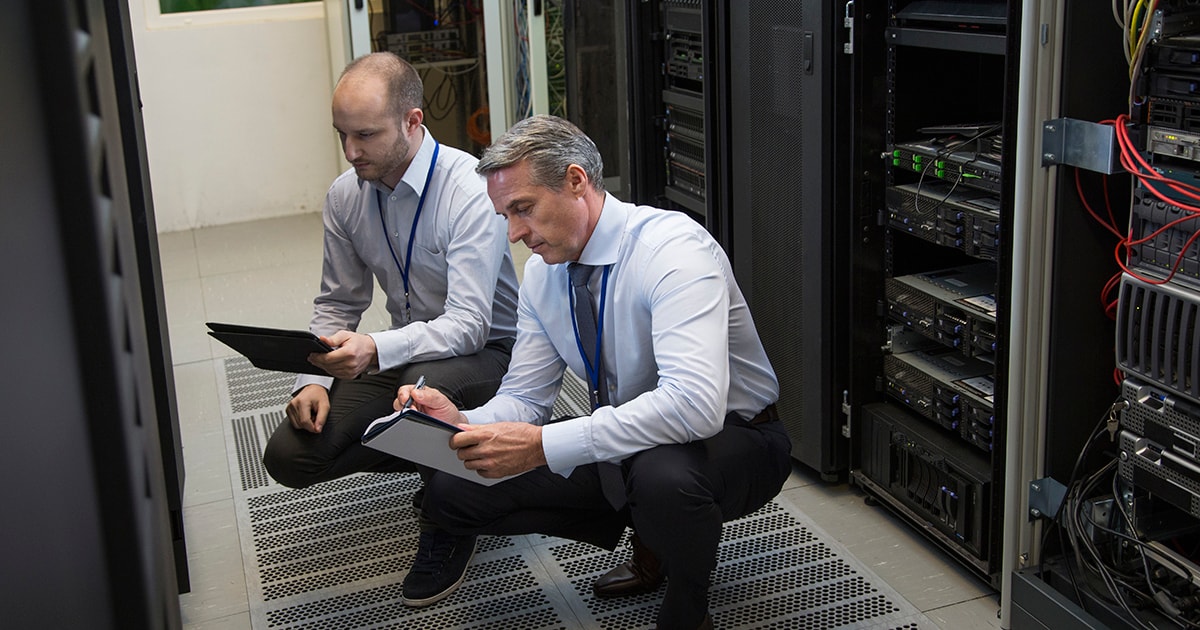 All-flash is no longer the future of storage — it's the present. The adoption of all-flash storage arrays has accelerated greatly in the past year, with sales totaling nearly $2.5 billion in the first quarter of 2019.
Greater reliability, reduced power consumption and simplified management are three major reasons why organizations are moving to flash. A fourth is the rapidly declining cost, which makes all-flash affordable, even for small organizations.
Case in point: NetApp's AFF C190 array, which starts at $20,000 for 12 terabytes of effective capacity and around 140,000 input/output operations per second (IOPS). That mix of capacity and performance is a great fit for a wide variety of applications.
"It's good for small-capacity virtualized environments, virtual desktop infrastructure deployments and smaller databases that need high performance," says Stephan Stelter, a NetApp storage solution engineer.
With the addition of solid-state drives, the 12TB AFF C190 can scale up to almost 50TB of effective capacity in a single 2U chassis. Add 12 chassis (24 controllers), and the AFF C190 can deliver more than 575TB of effective capacity (more than 3 million IOPS).
"It's a really nice system that can grow with customers as their needs grow," Stelter says.
How Much Capacity Do You Really Get?
If you're migrating to all-flash for the first time, pay close attention to how each vendor describes and backs the capacity of its products. For example, NetApp uses the term "effective capacity." The company offers a guarantee that no other vendor matches: If the C190 doesn't provide the capacity promised, NetApp will make up the difference for free.
NetApp provides that guarantee because it has spent the past two decades pioneering tools to enable customers to shrink the footprint of their data. In the case of all-flash systems like the AFF C190, that's a 3-to-1 reduction for data that isn't precompressed or encrypted.
The guarantee is particularly valuable for an entry-level solution because the last thing CIOs and IT managers want is to make an all-flash migration and suddenly come up short.
"There's no risk to customers when solutions are sized on effective capacity," Stelter says. "That allows these really cost-effective, entry-level, superperformance solutions to solve 10TB problems."
Shrug Off Ransomware
Business continuity and security are two more reasons for deploying NetApp's all-flash solutions, which enable fast, frequent backups and restorations. In fact, many NetApp customers say they don't even bother to acknowledge ransomware demands.
For example, the AFF C190 can hold thousands of volumes, each of which has up to 1,023 points in time the customer can choose from. This drastically minimizes the amount of data lost to malicious attacks and other problems.
The AFF C190 also supports replication and tiering to a growing list of major public clouds, including Amazon Web Services, Google Cloud Platform and Microsoft Azure. That integration provides another layer of protection against business disruption, and it enables savings by making it easy to offload rarely used data to the cloud.
"If blocks of data aren't accessed for a user-selected period of time — say, a month — NetApp allows customers to tier those blocks up to the cloud using our FabricPool technology," Stelter says. "That's yet another enterprise-class feature available on this entry-level array. I'm really excited to see how CDW customers will leverage the AFF C190 to take their business to the next level."
Want to learn more about powerful all-flash storage arrays from NetApp? Visit CDW.com/NetApp.
This blog post brought to you by: