How HPE GreenLake Delivers a New Approach to VDI
This best-of-both-worlds offering for virtual desktop infrastructure can reduce complexity and improve efficiency in the data center.
When organizations decide where to locate their virtual desktop infrastructure (VDI) environments, they face several choices. They can make investments in on-premises equipment, which provides them with a high level of control but also with upfront expenses and ongoing management burdens. They also can push workloads out to the public cloud — simplifying scalability, but also potentially complicating compliance and performance.
Then there's Hewlett Packard Enterprise's GreenLake. 
GreenLake provides a consumption-based approach to computing, similar to that of public cloud hyperscalers, except that equipment is located inside the organization's data center (or, in some instances, a colocation facility). In many ways, this is a "best of both worlds" approach that provides organizations with some of the benefits of private, public and even hybrid cloud models. 
Here are four benefits of using GreenLake for VDI environments.
HPE takes care of all infrastructure management for GreenLake deployments. For organizations with smaller IT shops — and even for larger enterprises with robust IT teams — that's a huge win, as it allows internal employees to focus on more mission-critical projects that add value to the organization. At the same time, HPE offers simplified and straightforward management of software through GreenLake's centralized console. The portal gives organizations one-click visibility into the usage and spending patterns of different business units, preventing the sort of "sprawl" that often happens in public cloud environments.
GreenLake mirrors the public cloud in terms of flexibility and scalability, with HPE offering a 14-day time frame to get resources spun up inside an organization's data center. GreenLake also offers a pay-as-you-grow pricing model, similar to that of the public cloud. This stands in contrast to the capital expense (or CAPEX) financing model for most on-premises infrastructure, which requires organizations to estimate their five-year needs and then procure the equipment that will meet those needs in one upfront purchase.
Efficient Use of Resources
Many organizations would prefer to use some of their existing on-premises infrastructure to support a new VDI deployment, but it is often impossible (or at least impractical) to integrate these resources with the public cloud. GreenLake makes it simpler to connect new investments with existing infrastructure. GreenLake also eliminates the data ingress and egress fees that are often associated with public cloud environments. What's more, because compute resources are located alongside on-premises data storage, organizations don't need to worry about poor performance for latency-sensitive applications. CDW can assist organizations with GreenLake proof-of-concept engagements, using both customers' existing infrastructure and GreenLake resources to build an environment that meets their VDI needs.
While public cloud hyperscalers have built a reputation for reliability and security in recent years, some business and IT leaders prefer the control that comes with keeping their workloads on-premises. When GreenLake is installed in an organization's data center, the environment can be set up to incorporate existing approaches to permissions and authentication, leading to a consistent security and compliance environment.
Story by Tim Ingersoll, a principal field solution architect with CDW's server virtualization practice.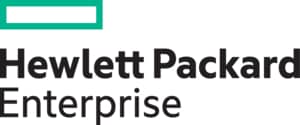 With HPE GreenLake you can bring cloudlike agility to on-premises IT. Get the cloud experience everywhere.