How Cisco and CDW Help Drive Networking Success
As the recipient of Cisco's Master Networking Specialization, we're ready to deliver both the technical know-how and the support that our customers need.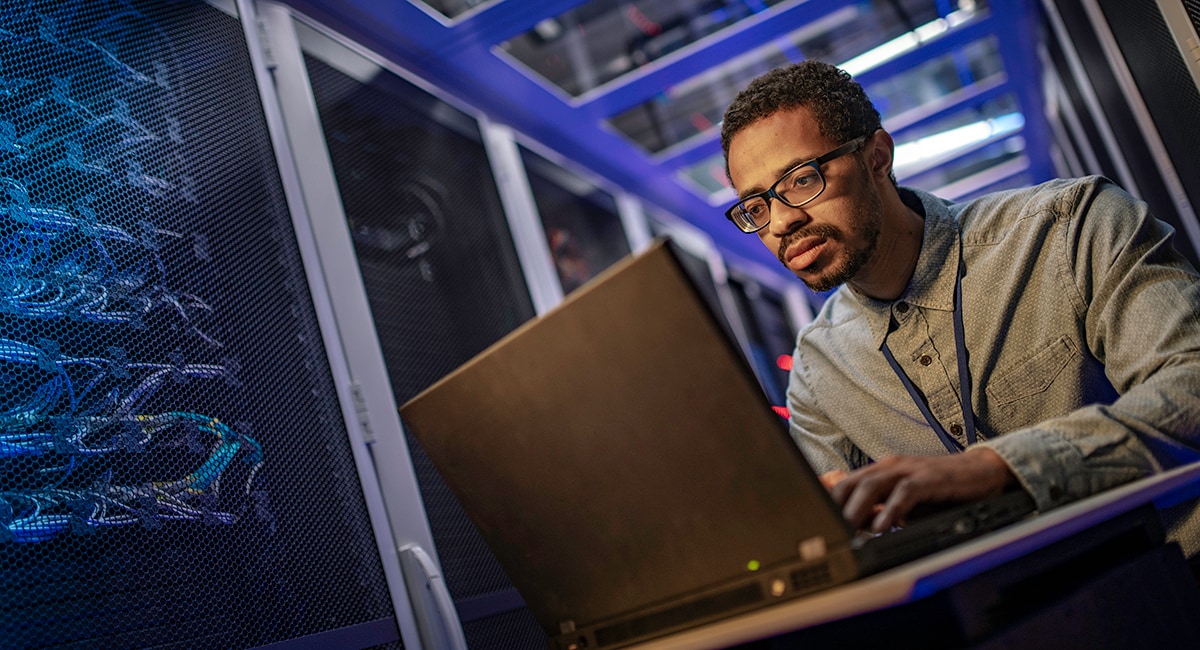 CDW's networking practice recently gained recognition from Cisco by earning its Master Networking Specialization designation. It's a big deal for us as this is Cisco's highest and most exclusive level of partner certification. While this allows CDW access to a broader range of incentive rewards and custom marketing campaigns (all great things to help us grow this business), what it really means is we can take our customer service to the next level.
This milestone also makes us the first of Cisco's Americas channel partners to hold all five Cisco Master Specializations. In addition to this, our networking practice now has more than 100 Cisco Certified Internetwork Expert (CCIE) certifications and more than 950 engineers, project managers and contractors focused on Cisco projects. We value our partnership with Cisco and what it can deliver to our customers.
The Cisco Master Networking Specialization Review Process
Today, customers are expecting more from their vendors. As networking continues to grow in complexity, it's not enough for a vendor to simply know the technical design and implementation part of the business. Support is key, and it plays a big part in the Master Networking Specialization. Our team passed a rigorous review by Cisco of our architecture and solutions delivery capabilities in support of Cisco's intent-based networking solutions. This review included a hypothetical customer scenario provided by Cisco to test our ability to empower customers throughout their intent-based networking journey.
A third-party audit firm played the role of a large, multisite healthcare organization. It evaluated our architecture and solutions delivery capabilities, as well as our business processes and results. Within this hypothetical scenario, we built a digital transformation roadmap for the customer that highlighted our ability to deliver valuable business outcomes and earned us the Cisco Master Specialized Partner designation.
Our Digital Transformation Roadmap
I like the roadmap below and want to share it with you because it highlights the various areas of our Cisco networking expertise and serves as a good run-through of exactly what our networking practice can deliver. As you can see, the technical know-how is there — along with support services, an important part of our offering.
Offerings
Outcomes
Cisco Software-Defined Wide Area Network (SD-WAN)

Improved the end-user experience by using direct internet access, Cloud onRamp for SaaS and other technologies to route applications more efficiently
Reduced costs by offloading traffic from MPLS circuits

Cisco Software-Defined Access
(SD-Access)

Built a foundation for automation and user segmentation by providing a policy-driven, intent-based networking system
Helped the customer meet stringent HIPAA and PCI compliance mandates through improved user segmentation and compliance reporting achieved by using Cisco TrustSec and Cisco Identity Services Engine (ISE)

Cisco Digital Network Architecture Center (DNA-Center) Assurance

Ensured that the system operated as intended using tools, such as Assurance dashboards, Client and Device 360s, and health scores

Cisco Connected Mobile Experiences
(CMX)

Delivered medical device–tracking and wayfinding capabilities to benefit doctors and patients
Empowered better decision-making by giving staff valuable operational insights such as visibility into overall wait times for the emergency room

Advisory Workshop

Delivered full reports indicating the customer's readiness to adopt Cisco SD-WAN and Cisco SD-Access
Provided documentation demonstrating how both solutions would directly impact the customer's business objectives

Planning & Design Services

Proposed a full design for all proposed solutions, including SD-WAN, SD-Access, ISE, CMX, and wireless site surveys

Implementation Services

Demonstrated how CDW would help customers implement complex solutions across the Cisco Enterprise Networking portfolio (evaluated using examples of similar customer scenarios)
Learn more about the networking solutions and services that CDW offers.