Cost Optimization for Cloud Backup and Recovery
Restructuring an inadequate and costly cloud solution can save hundreds of thousands of dollars a year.
Financial Forecasts Impact Cloud Decision-Making
percentage of spending on application software that will be directed toward cloud technologies in 20251
percentage of IT leaders who cite cost optimization as a main motivation for using multiple cloud providers2
How can organizations expand their cloud potential without piling on the costs?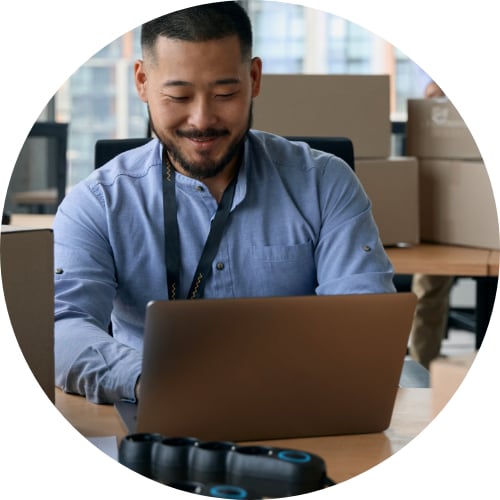 Addressing an Inadequate and Costly SLA
An executive relocation company with nationwide coverage had recently migrated all its on-premises applications to the public cloud. They soon discovered the solution didn't offer an adequate service level agreement (SLA), resulting in unreasonably high costs for backup, recovery, and egress and access fees.
In addition to the high price tag, the lackluster backup and restore platform left them woefully underserved. The SLAs for backups and restores were not being met, despite the unpredictable charges.
Working with CDW, the customer determined the following needs:
Quickly reduce spending (or, put another way, "stop the bleeding")
Improve cloud solution performance
Strengthen the SLAs and avoid upcoming renewal costs
A Better Backup and Restore Solution
CDW's Digital Velocity Data Protection and Information Management (DPIM) team engaged the experts from Commvault, an enterprise backup and recovery software company, to work closely with the customer's technical experts to understand the scope of the challenge and desired outcomes.
DPIM architects then moved quickly to remove the backup solutions that weren't working, eliminate hidden charges and fees, and migrate the customer to a more robust and dramatically lower cost solution in record time — conducting a full backup of all the customer's virtual machines in 15 days and implementing the full solution in 60.
Technical components of the solution included:
Commvault Metallic SaaS Backup for Azure workloads
Traditional and advanced SQL and Oracle DBs for hundreds of virtual machines
Two to three small remote locations with backup direct to Azure (30-day "hot tier" for geo-redundancy and 60-day "cool tier" archive from 30 to 90 days)
CDW Data Protection and Information Management
Today's organizations need a full-stack end-to-end solution that can help with backup and recovery, security, and data protection that includes scanning for risk, preparing for the worst, exposing threats, assessing the response and recovering their data.
Whether you need us behind the scenes or on the front lines — from code to cloud and data center to database — we're focused on increasing your organization's ability to build faster and be stronger.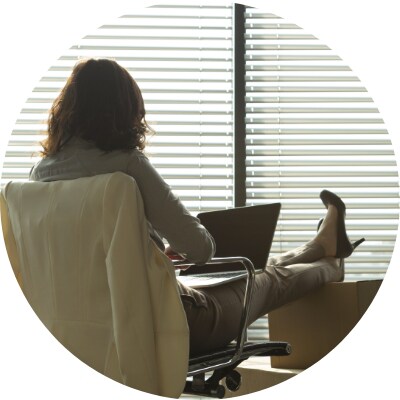 Saving More than $300,000 a Year
CDW's DPIM team was able to meet and exceed the customer's SLA needs for backup and recovery. The higher-performing technology has resulted in an astonishing annual savings of $300,000 for the customer.
Teamwork across organizations and deep expertise at CDW and among CDW's industry-leading technology partners helped the customer right-size for their sophisticated needs.
CDW successfully removed the old technology from the customer's environment and replaced it with the new robust solution.
The solution's single pane of glass visibility allows for easy management of backup and restore activities, among other important critical information.
A one-year contract automatically renews annually for three years and includes an out clause with a 90-day notice, helping the customer feel comfortable moving forward in uncertain economic times.
In addition to having a state-of-the-art solution that far exceeds their expectations and fully meets their needs, the customer is now freed from all hidden charges for egress and access, which makes it easier to plan. The customer is working with CDW to explore the implementation of Commvault Metallic for M365 for itself as well as its parent company.
Sources:
1 Gartner, Cloud Shift Research, 2022 
2 CIO, "Cost still biggest driver for multi-cloud, study finds," 2023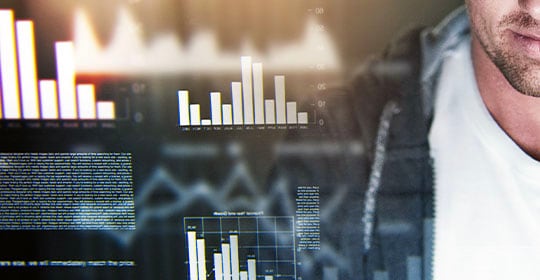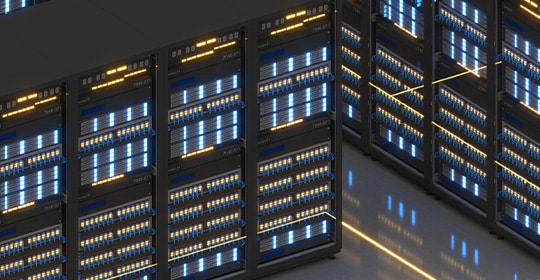 Feb 24, 2023
Security
Protecting Data in a Hybrid Cloud
By improving the security of their backup solutions and access systems, organizations can bounce back more  effectively from a cyberattack.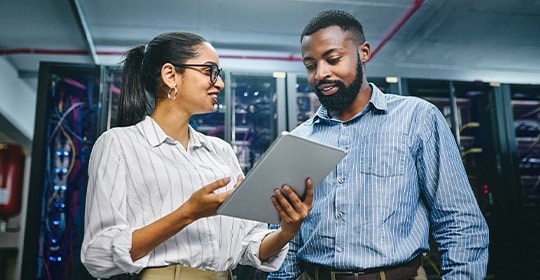 View All