Software Redefines Networking with Smarter Security and Automation
Cisco's SD-Access helps IT admins manage, monitor and secure networks to stay one step ahead of attackers.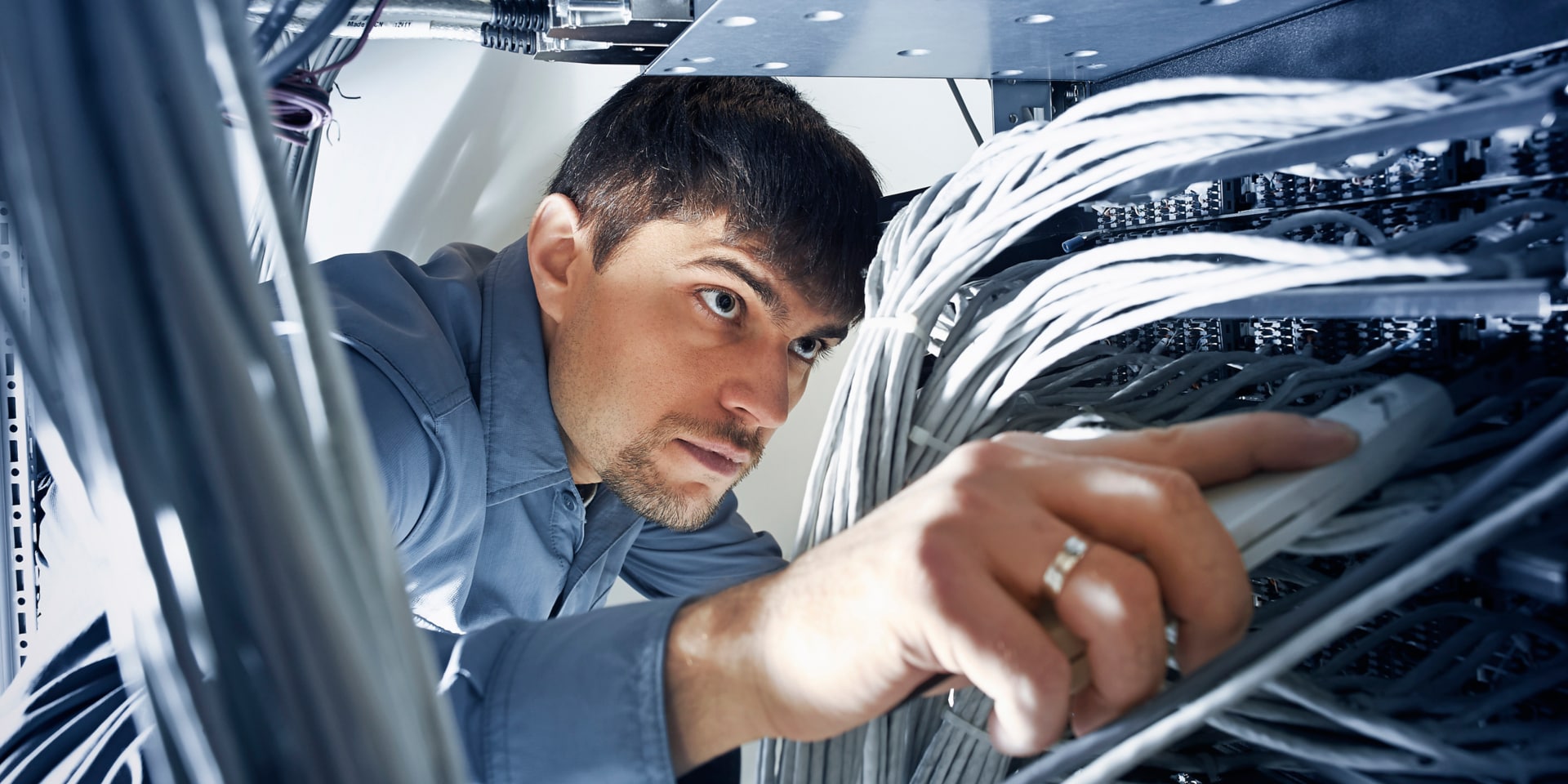 Want to get a better night's sleep? Most of us do. For IT admins, it's all too easy to lie in bed at night haunted by the fear of waking up to learn that your organization just got hacked. Or maybe you're worrying about how you'll find enough time to configure all those new switches, routers and access points.
Enter Cisco Software-Defined Access
Automation helps to alleviate both these concerns, along with a lot of other challenges that keep IT managers up at night. One tool that can bring to life the benefits of automation is Cisco's SD-Access, which takes the key features and benefits of its software-defined networking (SDN) solution for data centers and extends them to campus environments. Cisco says SD-Access can cut the cost of a security breach by almost half, while reducing network provisioning costs by 67 percent.
The five major benefits of SD-Access are the following:
Streamlined network design with automation
Easier network provisioning with fewer clicks using DNA Center
Segmentation of the network, creating boundaries between Internet of Things (IoT) devices and corporate devices
Secure network access policies that follow the users and devices, regardless of their location
Quick resolution of network issues using analytics
Getting Started with SD-Access
These will be big changes, which may make them feel as intimidating as they are welcome. That's why Cisco often refers to SD-Access as a journey: an overhaul that institutions can tackle step by step. To help IT departments navigate that journey, I recommend a four-step process:
Identify which parts of the network are ready for SD-Access. These include Cisco Catalyst 9000 switches, ISR4000 Integrated Services Routers and Cisco 802.11ac Wave 2 wireless access points.
Implement the ISE and Stealthwatch to enforce policies and enable the network to act as a sensor.
Adopt the DNA-Center controller to support network design, automation, easy provisioning and policy creation.
Gain insight using Network Data Platform built into the DNA Center Appliance. Analyze data to proactively resolve network issues quicker
The journey lets you transition your network one step at a time and ensures that you have all the right pieces in place for when your organization is ready for SD-Access. Many admins find that implementing a proof of concept SD-Access in stages helps them get comfortable with automation on a small scale before they expand it.
In my opinion, software-defined networking is reaching a tipping point. Organizations are preparing for a new way to manage their networks, making them more efficient, easier to control and inherently secure. With Cisco SD-Access you'll have visibility into who is on your network, be able to control what they have access to, and ensure quick and reliable access to business applications.