Hybrid Clouds Help IT Align Tech Strategy with Corporate Goals
Many IT pros say hybrid environments are challenging. Here's how to leverage their benefits to support organizational objectives.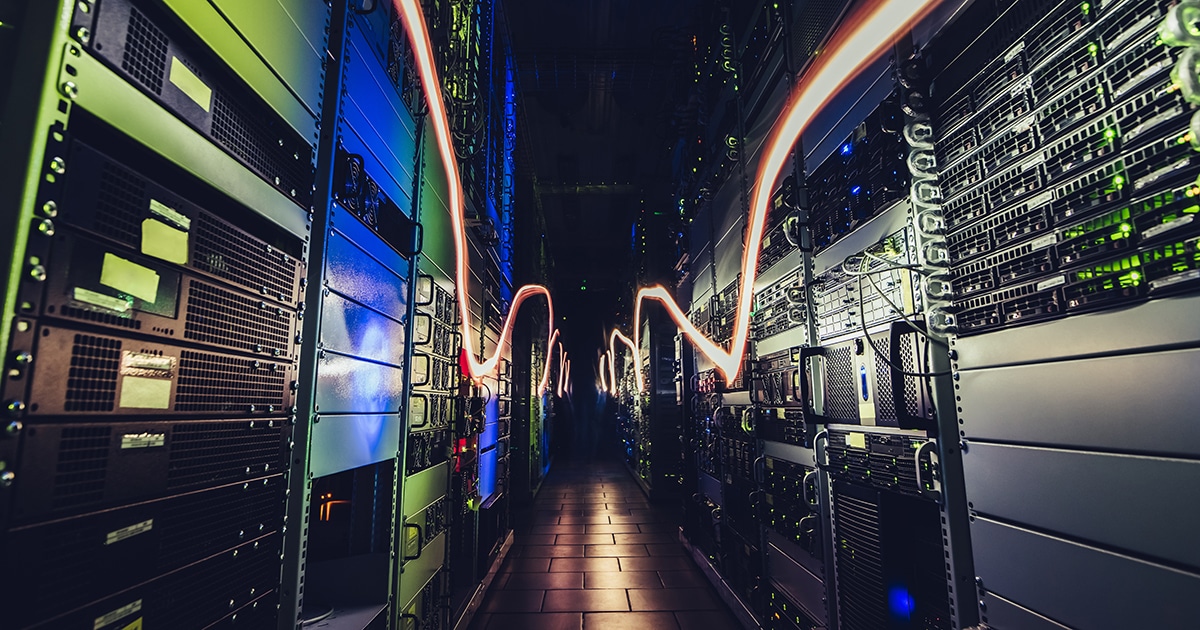 In an IDG survey conducted for CDW's "The Modern IT Infrastructure Insight Report," 58 percent of IT professionals said it's challenging to align their departmental strategies with corporate goals. Among organizations with extensive hybrid IT environments, that perception jumps to 68 percent.
IT pros have good reason to take on this challenge, because certain high-level objectives have become more important over the past two years, and they're especially important to senior-level executives, IDG's research shows. This includes goals such as increasing business agility and data security, improving productivity and reducing infrastructure costs.
Nearly half of all organizations run hybrid environments, so there's a good chance you're part of that 68 percent. And if you don't have a hybrid shop yet, you might soon. More organizations are going that route because of the agility, savings and other benefits that hybrid IT can offer — the very improvements that senior executives say they want.
Whether your environment is already hybrid or headed that way, these tips can help to ensure that your IT strategies serve to support your company's goals.
Leverage Azure Stack on Hewlett Packard Enterprise (HPE) Servers
One reason that hybrid environments make it easier for IT staff to support corporate strategies is that it gives teams more flexibility, both technological and financial. For example, hybrid IT decouples corporate goals from hardware constraints by implementing more software-defined infrastructure. That makes it easier and cheaper to accommodate new and evolving goals that affect storage and compute resources.
The trick is having the right guidance to build the right hybrid environment. For instance, CDW has an assessment process that helps organizations determine whether a public or a private cloud makes the most sense for their particular goals. One of the more intriguing hybrid solutions — Microsoft Azure Stack running on HPE ProLiant hardware — lets users run Azure in the data center in the same way they run it in the cloud.
When enterprises choose a private cloud on-premises, more than half the time they focus on Azure Stack, according to the "RightScale 2018 State of the Cloud Report." Hewlett Packard Enterprise servers are an ideal match for Azure Stack, as I explained in a recent blog post. For example, the Azure management tool lets you look into your HPE servers, storage and networking so you can keep track of everything without jumping between screens.
A private cloud also helps you support your company's security goals. Every time an HPE ProLiant Gen10 server boots up, its processor runs a check for any alterations in the firmware. If the system finds indications that malware or ransomware was added, the server goes into recovery mode and reverts to a previous, authenticated firmware version. That safeguard is key because it takes, on average, 99 days for businesses to detect malicious code, according to the Ponemon Institute.
Hybrid Cloud Scalability Delivers Flexibility and Savings
CDW's assessment process also helps you identify strategies to keep infrastructure costs level, even as corporate goals evolve. An increasingly popular choice for CDW clients is HPE GreenLake Flex Capacity, which lets you pay monthly for private cloud infrastructure and, as needs change, add or reduce compute and storage.
Those increments can be as little as a single node rather than the four, eight or 16 that some other solutions require. That way, you're never paying for more than what you need, and you have the flexibility to scale up quickly. So, if your organization occasionally needs extra resources for short periods, such as to handle major product launches, GreenLake makes it easy and cost-effective to support that.
For more in-depth coverage of the benefits of running Azure Stack on HPE ProLiant hardware, watch my video below. Then get ready to reap all the benefits of a hybrid environment.
Learn how to prepare your organization for a hybrid cloud environment.