About Hewlett Packard Enterprise
Spanning the cloud to the data center to workplace applications, Hewlett Packard Enterprise's technology and services help customers around the world make IT more efficient, more productive and more secure.

---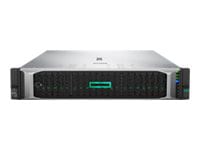 Enjoy limited time savings on best-selling HPE products!
Get instant rebates on HPE servers, storage, memory and more! Act now, these discounts won't be around for long.
A New Compute Experience
Experience a new generation of capabilities powered by Gen10 Servers that offer customers the ability to accelerate applications and business insights.
---
Redefine the Server
HPE Servers help to lower the cost of building on-premises IT solutions without sacrificing security and ease of use.
HPE 3PAR StoreServ Storage
Get flash-optimized data storage that can scale out from midrange to the largest enterprise and service provider, for instant application provisioning and high levels of service — at a fraction of the cost.
Designed to Accelerate Business and Simplify IT
HPE 3Par StoreServ 8000 is all-flash storage that delivers the performance advantages of a purpose-built, flash-optimized architecture without compromising resiliency, data services or data mobility.
---
Eliminate Compromise with the HPE 3PAR StoreServ Family
Learn more about how HPE's 3PAR StoreServ Storage with a flash-optimized architecture includes the benefits of modular design while eliminating price premiums and performance bottlenecks.
Make it Easier to Operate Hybrid IT
Hybrid IT is the new reality, delivering services at the right cost, performance, and scale with the right management. 
---
Flexible Capacity Scalability on Demand
HPE Proactive Care Service can help you to improve the return on your investment in a converged infrastructure.

 
We'll Take Care of Your IT Needs
Talk to an expert to see how our services can help you. Call 800.800.4239.
7 Things You Must Know About HPE OneView
HPE OneView is your infrastructure automation engine — transforming servers, storage and networking into software-defined infrastructure. Learn how it can make infrastructure management a breeze.
---
Upgrade Your Infrastructure to HPE SimpliVity
Learn more about the benefits of upgrading your infrastructure to HPE SimpliVity. 

Get More Details
The Power of Aruba
Discover the power of Aruba Networking and provide the scale and flexibility for the most demanding data centers.
---
An Agile Network by HPE
We can put together tailored networking solutions designed to reduce complexity, increase flexibility and support your data center demands.
HPE 6-Nines Guarantee
It's time to say goodbye to the anxiety and disruption of unexpected downtime. HPE Nimble Storage has proven availability of 99.9999% across its installed base and guarantees it for every customer and every array.
---
Predictive is the New Requirement for Virtualized Infrastructure
Nimble Storage InfoSight is the industry's only Predictive Analytics engine that detects and prevents issues in the data storage system and across the entire infrastructure stack.
---
HPE Focus Solutions: Microsoft Azure
Why You Should Choose HPE for Microsoft Azure
HPE ProLiant for Microsoft Azure Stack simplifies the development, management and security of your hybrid cloud with a joint solution that enables you to run Azure-consistent services in your own data center.
HPE ProLiant for Microsoft Azure Stack
See how you can access a full hybrid cloud portfolio with HPE solutions for Hybrid IT operations management and unified security across Azure, Azure Stack and traditional IT.
Your Secure, Private Cloud Delivered as a Service
Next-generation, consumption-based, as-a-service, private cloud solutions from HPE and Accenture provide a hybrid solution tailored to your business and cloud journey. 
---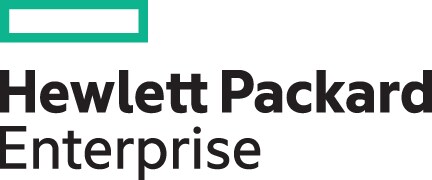 ---