Can Managed Services Help Close Your Cloud-Skills Gap?
Custom support services can fill IT talent gaps and deliver invaluable expertise for organizations facing a cloudy future. 
The Cloud Transformation Struggle Is Real
percentage of global enterprise organizations that believe there is a cloud-skills gap within their team1
percentage of North American enterprise organizations that say a lack of internal cloud expertise is among the biggest hurdles to adopting cloud at scale2
How do IT leaders brace for a break in the cloud skills?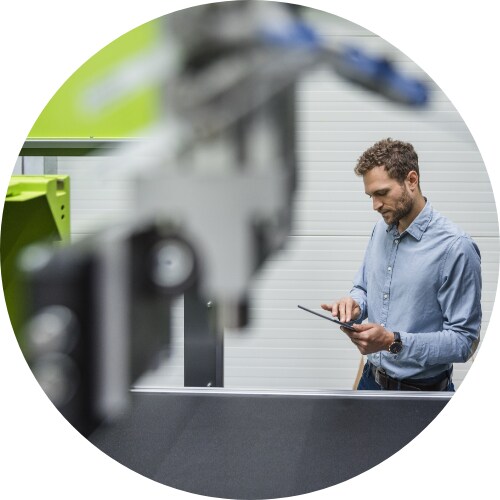 CDW Managed Services Takes Cloud Transformation Up a Notch
While conducting an enterprise-wide cloud transformation project, a technologies manufacturer raised a hand for help. They had previously made significant progress but now required expertise that was difficult to find.
Working with CDW, the customer determined their goals:
Advice from an experienced partner
Talent for on-premises workloads
Help with controlling costs
Increased visibility into their hybrid cloud environment
Experts Onsite Keep Business-Critical Systems Healthy
To support the manufacturer, CDW enlisted two experts to focus on migrating, integrating and managing cloud services onsite for the company's IBM and Oracle environments. CDW also configured the customer's Microsoft Azure environment to better align with needs, driving cost optimization and visibility across the customer's ecosystem. 
CDW Amplified™ Support Services
Our experts and certified engineers provide remote and onsite support that keeps complex cloud-based and hybrid systems healthy — so your team can focus on core competencies, differentiators and strategic endeavors to grow the business. 
We can help you manage your most complex infrastructure and applications with holistic, secure solutions. We can tailor our services to your goals and identify the service level that meets your needs and budget.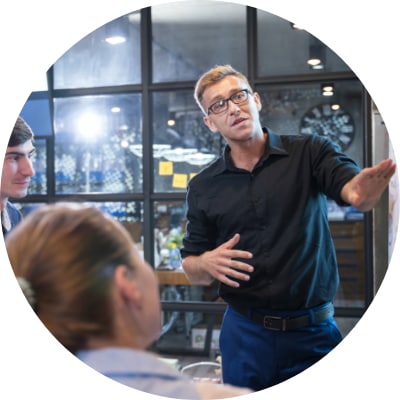 Hybrid Cloud Conquered.
Agility Unlocked. 
The world-class CDW experts freed up the manufacturer's IT team to focus on core competencies and other strategic initiatives as the cloud transformation continued. 
Consulting support and talent acquisition allow the manufacturer to be more agile while increasing visibility into the hybrid cloud environment. 
A project-based services engagement ensures precise solution deployment, helping eliminate any potential for wasteful spending. 
CDW's customized technology support maximizes business uptime while enabling IT cost containment. 
A knowledgeable technology partner empowers peace of mind with resources to support and maintain technology investments. 
With a new level of agility unlocked, the manufacturer set its sights on strategic goals. Future-forward discussions have included placing a cloud architect on site for the next phase of the transformation, as well as tailoring the customer's AWS environment to accelerate the company's cloud development even further. 
Sources:
1 IDC, "How to be a Digital Leader in 2022," March 2022
2  IDC EMEA, Cloud Modernization Survey, Cloudreach, 2022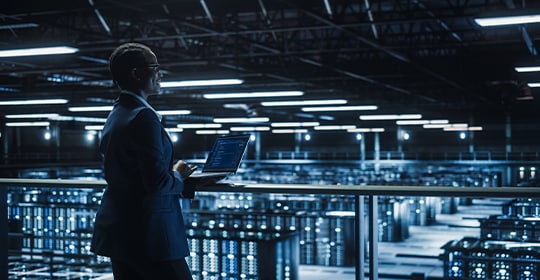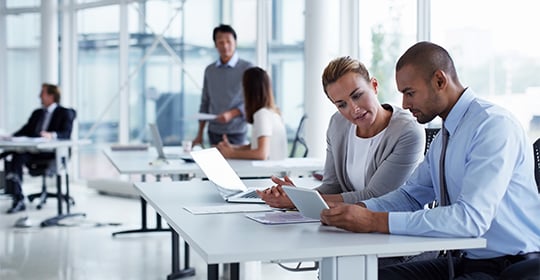 Jun 21, 2022
Cloud
Four Benefits of Azure from CDW
Many organizations need a trusted partner to help them maximize the value — and minimize the hassles — of their public cloud environments.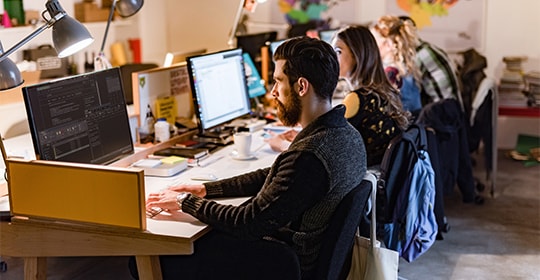 View All