6 Feature Enhancements for Cisco Webex Calling
Webex Calling continues to mature, with key enterprise features and requirements arriving on almost a weekly basis.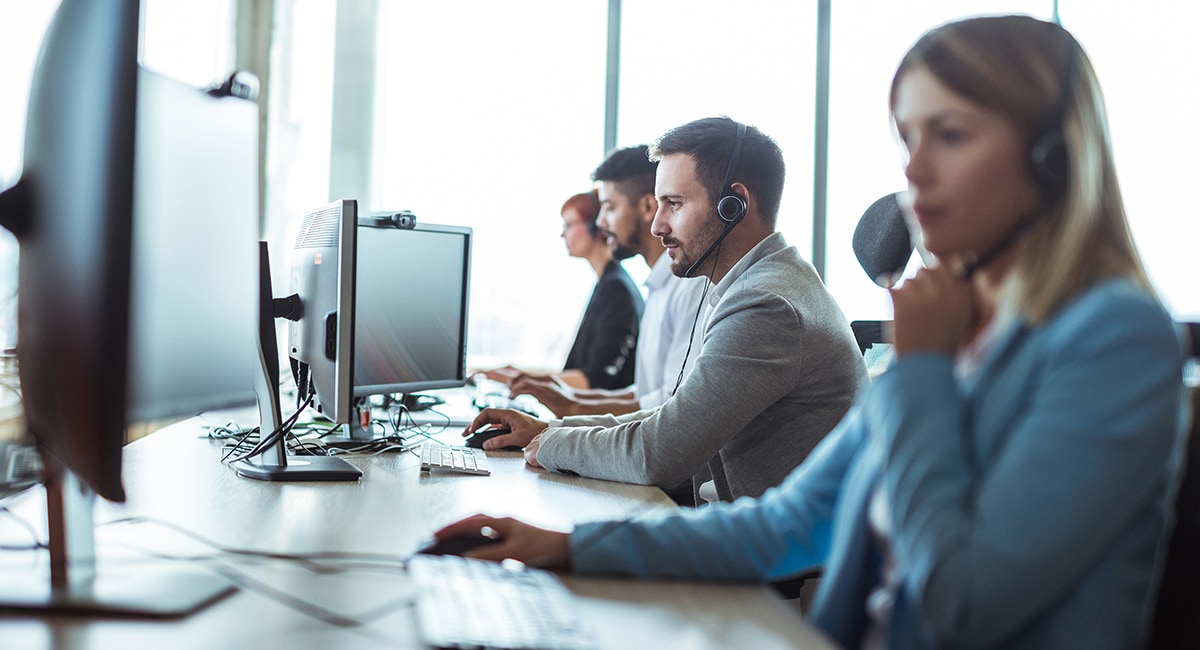 Cisco has been hard at work to deliver features and enhancements to the Webex Calling product portfolio. Here are the biggest and best announcements from Cisco's recent Connect Cloud Calling Summit that make Webex Calling a more appealing and complete communications service in the cloud.
Improve collaboration in your workplace with solutions and services from CDW and Cisco.
Webex Teams Soft Phone
For those customers already using Webex Teams, you can now deploy a unified client for both Teams and Calling capabilities, instead of having separate software for Teams messaging and Calling soft phone features. This reduces the IT workload for software client distribution and streamlines the communications experience for end users, who can escalate from messaging to phone calls from within Teams.
Cisco has expressed a vision for a unified client experience. End-user features and functions will continue to be added to the Webex Teams client, further eliminating any need for the legacy Webex Calling client.
Support for Video Rooms and Endpoints
A legacy Spark Calling capability that is now available to Webex Calling is support for video devices as Places. These devices can now be configured with a direct inward dial (DID) number and extension, allowing them public switched telephone network (PSTN) access and making it possible to dial them other Webex Calling extensions. Device support includes DX series, Webex Board series, Webex Room series, SX series and MX series — essentially all endpoints that are capable of running Cisco's modern CE code base. Cisco offers a full list of supported endpoints.
Though this support for video endpoints is a welcome addition to Webex Calling, it should be noted that all video devices must be configured as Places, which means that video devices cannot be logically assigned to users at this time.
Cloud Connected PSTN (CCP)
Cisco has now announced three partner carriers that provide direct PSTN connections to the Webex Calling cloud. IntelePeer can provide PSTN in Canada and the United States, NTT is available in Europe, and MNF Enterprise is now covering Australia and New Zealand.
Cisco continues working to add more PSTN carrier choices to the Webex Calling cloud. Expect to see the list grow rapidly in 2020.
Emergency Calling Enhancements
Enhancements have been made to allow emergency calls to be compliant with Kari's Law E911 legislation, effective Feb. 16, 2020. Customers are able to complete an emergency calling company profile, which enables email notification of emergency calls whenever they are placed.
Basic Licensing
The basic licensing tier provides a lower cost for users who will only have a single desk phone, with no mobility or simultaneous ring requirements. Customers can now purchase basic licensing for this particular use case.
Note that a basic license does not provide access to Webex Calling/Teams soft phone functionality.
Cloud Call Recording
Cisco is partnering with Dubber for cloud call recording. Customers can turn call recording on or off for individual users, with the option to record all calls or let the user start and stop recording on demand.
Call recording is an add-on service; for pricing, please contact your CDW account representative for more information.
Coming Soon
We look forward to Cisco's continued drive to a more streamlined administrative experience, as configuration interfaces shift out of the Calling Admin Portal and into the Webex Control Hub. And Enhanced 911 services will soon be available, provided through the RedSky Horizon Mobility Service. The service will cover soft client mobility and will dynamically update a user's location, whether they are within an employer's location or roaming outside the corporate network.