3 Technology Trends to Watch in Law Enforcement and Public Safety
It's time for police departments and first responders to prepare for cloud technologies, smartphones and FirstNet.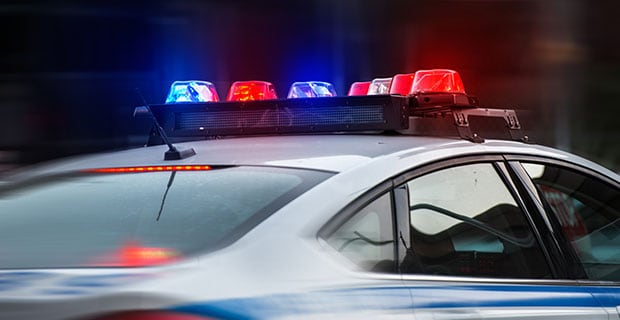 It was my honor to again attend the International Association of Chiefs of Police (IACP) Technology Conference — an annual exposition and education event formerly known as Law Enforcement Information Management (LEIM) — along with my colleagues in CDW's government and public safety practice.
The conference always affords us a great opportunity to meet with our many clients in law enforcement and public safety, while also hearing firsthand what today's in-the-trenches practitioners have to say about the trends and forces shaping the use of technology by first responders.
This year's event was no different. Three takeaways from the event seem especially significant.
1. Prep for the FirstNet Public-Safety Network
We've all known about FirstNet for several years now. Arising from the recommendations of the 9/11 Commission, FirstNet is an independent authority within the Department of Commerce created by Congress in 2012 to build and operate a nationwide broadband network dedicated to the needs of first responders.
The need for FirstNet is clear. First responders — including police, fire and Emergency Medical Services teams — need a purpose-built network that delivers the coverage, capacity, security, interoperability and reliable service necessary to do their jobs under all conditions, regardless of the strain that an emergency might simultaneously put on the communications infrastructure being used by the general public.
Implementation of FirstNet just took a big step forward with the selection of AT&T to build and manage it. Under the terms of a 25-year agreement, FirstNet will provide AT&T with 20MHz of spectrum. AT&T, for its part, has committed to spend about $40 billion over the life of the entire 25-year contract.
The implications of FirstNet for law enforcement are significant. Local, county and state law enforcement organizations currently use thousands of disparate commercial networks. As FirstNet rolls out, states must decide if they want to take advantage of its specialized capabilities — or if they want to utilize alternative infrastructure while interoperating with FirstNet. The Federal Communications Commission expects to finalize state opt-out procedures and protocols at its June 22 meeting.
2. Leverage Smartphones in the Field
The first wave of mobile technology within law enforcement agencies involved expensive, bulky laptops. These initial deployments had a huge, positive impact, because law enforcement personnel could finally receive and transmit critical information while in the field. This greatly enhanced their efficiency, while helping them make better decisions at traffic stops, crime scenes and elsewhere.
The cost and bulkiness of these ruggedized laptops, however, limited their usefulness. That's why many enforcement agencies are migrating from laptops to tablets, which enable officers to bring their devices with them when they leave their vehicles and/or in conjunction with vehicles such as motorcycles and bicycles that don't lend themselves to laptop use.
The next step in this evolution is plainly the smartphone. Smartphones now have tremendous computing power. They also provide other useful functionality, such as still photography, video, GPS, audio recording, barcode scanning and more. More importantly, their small form allows officers to bring them everywhere.
There are, of course, many factors to consider in the use of smartphones by law enforcement. Security is a major one. So is the transition of legacy applications to popular smartphone operating systems such as iOS and Android. But the market is clearly moving to address these issues. We shouldn't be surprised to see agencies embrace broader use of smartphones over the next few years.
3. Move Digital Evidence and Data to the Cloud
A third common topic of discussion at this year's conference was cloud technology. Cloud and other as-a-service models obviously have appeal to law enforcement agencies that want to make better use of technology, despite their budget and IT head-count constraints.
Mobility-as-a-service is particularly interesting to law enforcement since support for operations in the field should run nonstop; an expensive service if you're not doing it at scale. The technical sophistication required to rigorously maintain mobile security is also a bit beyond what some police departments possesses internally.
Law enforcement agencies also are seriously considering the cloud because of its management of digital evidence. For one thing, the cloud is far more economically efficient at storing large volumes of documents, images and multimedia files. For another, cloud-based evidence management makes it much easier for multiple law enforcement agencies to , meet FOIA requests as well as share and collaborate on cases where appropriate.
These are just three takeaways of many from the event. Law enforcement agencies are dealing with so many technology issues, from body cameras to social media.
One overall theme is clear, though. There are opportunities for law enforcement to use technology to improve both the effectiveness and the efficiency with which they fulfill their mission. The question is which opportunities to prioritize and how exactly to execute on those priorities.
Learn more about how technology is transforming the way people work, play and learn.