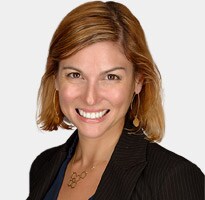 Stephanie Hagopian is vice president of security for CDW. Hagopian is responsible for leading the full stack, full solution capabilities within the realms of cybersecurity, physical security and overall risk and governance. 
Hagopian brings over 20 years of experience in cybersecurity. She joined the company in 2021 as part of CDW's acquisition of Focal Point Data Risk where she previously served as senior vice president of sales and business development. Prior to that, Hagopian held several other leadership roles within the company including director of business development, vice president of sales for technology integration services, and director of sales for over 10 years. Prior to joining Focal Point Data Risk, Hagopian was a senior sales associate for Mycroft and, ahead of that, director of business development at NetworkingsPS, LLC. Hagopian also previously worked at IBM for three years, where she was a sales specialist, IT security consultant and project management lead. Earlier in her career, she served as an IT security analyst and technical consultant at the University of North Carolina at Chapel Hill. 
Hagopian graduated from the University of North Carolina at Chapel Hill with a bachelor's degree in journalism, English and advertising.