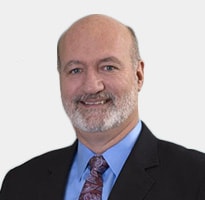 Randy C. Harris
Vice President, Federal Program Management, Capture and Services
Randy Harris is vice president, Federal program management, capture and services for CDW Government (CDW-G), a wholly owned subsidiary of CDW and a leading provider of technology solutions to government, education and healthcare. In this role, Harris leads the CDW-G Federal program management, capture and services organization, focusing on serving the unique needs of the Federal government.
Harris is an experienced IT leader with Federal market expertise in business development and capture, program management and services delivery. In his last role at Merlin International, he was vice president, operations and program management. Prior to Merlin, Harris spent 24 years in various executive roles for government system integrators that included SAIC, Pearson Government Solutions, Vangent, Vangent UK Limited and General Dynamics. Harris has been instrumental in winning and delivering large-scale public sector IT/service contract awards ranging from $1 million to $4 billion. After successfully negotiating a 10-year, $350 million contract to provide support services to one of London's inner-city boroughs, Harris lived in London for five years to serve as Vangent UK's chief operating officer.  
Harris earned a bachelor's degree in business economics from the University of California, Santa Barbara. Harris actively supports the Philip Hayden Foundation, which provides care and opportunities for Chinese orphans with disabilities. Harris also supports the Slavic American Sokol organization, which promotes Czech culture and language for local youth.