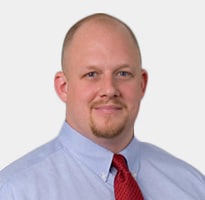 Mike T. Grisamore
Vice President, Healthcare 
Mike Grisamore is vice president of healthcare for CDW. Grisamore is responsible for driving growth and expanding our healthcare partnerships to serve a variety of clients across the public and private sectors of the healthcare business. 
Grisamore joined CDW in 1997 and has held a variety of management positions. Most recently, Grisamore was vice president of integrated services delivery and was responsible for all customer services delivery, including professional field, partner, managed and configuration services. Before that, Grisamore was vice president of small business, where he was responsible for the performance goals, strategic direction, business initiatives and talent development of the sales segment. He also previously served as an area sales director in CDW's corporate business segment, where he was responsible for sales performance, building and driving area-wide partner strategies and ensuring the overall positive customer experience. Earlier in his career at CDW, he successfully led teams in operations, customer experience, business development, specific industry verticals, sales training and recruiting.

Grisamore earned a bachelor's degree in political science from Miami University in Oxford, Ohio. He served on the board of directors for the Better Business Bureau of Chicago and Northern Illinois; he was previously on the Young Leaders Committee of the Executives' Club of Chicago, a Big Brothers and Big Sisters volunteer and was involved with the Customer Contact Council of the Corporate Executive Board. Grisamore is active with various youth sports teams and volunteers with several animal rescue organizations as a foster.