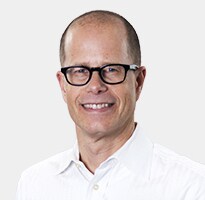 John Seebeck
Vice President and General Manager, eCommerce
John Seebeck is vice president and general manager of eCommerce for CDW. Seebeck is responsible for the development and execution of CDW's eCommerce strategy roadmap, and is focused on growing CDW's eCommerce channel and unlocking its full potential across the enterprise. In this role, Seebeck leads a team of product managers, product designers, digital marketers, content publishers and analysts.
Prior to joining CDW in 2014, Seebeck served as vice president, eCommerce at retailer Crate and Barrel. As a senior leader of marketing and a direct-to-consumer business, he successfully led profitable growth of the business while driving multiple innovations in eCommerce and the marketing function. Prior to joining Crate and Barrel in 2001, Seebeck co-founded Refined Site, an Internet strategy, design and development consulting firm specializing in retail, financial services and knowledge management applications.

Seebeck earned a bachelor's degree in economics and English from the University of Richmond and a master's degree in business administration from the Darden Graduate School of Business at the University of Virginia. He serves on the advisory board of Origin Ventures. Previously, Seebeck served on the board of directors for Wavetable Labs and Shop.org, and he is the former longtime president of the board for Giordano Dance Chicago.