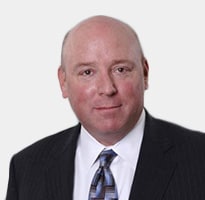 David Hutchins
Vice President, Strategic Programs and Sales Enablement 
David Hutchins is vice president of strategic programs and sales enablement for CDW. Hutchins is responsible for the alignment of key enablement areas that drive CDW's sales engine including sales operations, sales support, programs & contracts, capture, business development, proposals, and business diversity. This encompasses fostering customer intimacy through business development and implementing prescriptive approaches to the capture of contracts and programs as well as overseeing pre-award programs, post-award programs, capture, public sector strategic initiatives and more.
Hutchins has more than 25 years of sales leadership experience. He held sales positions with technology companies Micro Warehouse and Versyss prior to joining CDW-G in 2003. Before assuming his current role, Hutchins was vice president of education sales, where he was responsible for the performance goals, strategic direction, business initiatives and talent development for the education sales team. He also held the roles of vice president of K-12 education sales, vice president of state and local government sales and director for the K-12 education and state and local government sales segments.

Hutchins earned a bachelor's degree from the school of business from Villanova University.