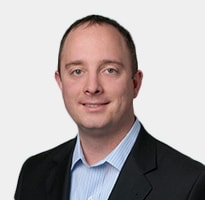 Conor Waddell
Vice President and General Manager, Digital Infrastructure
Conor Waddell is vice president and general manager  of digital infrastructure for CDW. He is responsible for the growth of solutions and services at CDW, specifically the cloud subscriptions, services, software and hardware technologies which support customer's end-user experience outcomes. 
Waddell joined CDW in 2002 as an account manager and was quickly promoted into leadership within the sales organization. In 2006, he was promoted to sales manager and in 2009, Waddell relocated to Cleveland and was promoted to sales director of the branch. Waddell relocated again in 2010 to lead the Madison branch. His responsibilities expanded in 2011 to include the Madison, Appleton and Wausau branches. Before assuming his current role in January 2021, Waddell served as the vice president of data center solutions where he was responsible for the overall strategy and direction of CDW data center offerings, including the development of offerings and supporting the sales and services organization in the sales and delivery of solutions to CDW customers.
Waddell earned a bachelor's degree in English from Washington University in St. Louis.