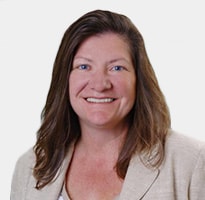 Christina V. Rother
Senior Vice President, Strategic Initiatives

Christina V. Rother is senior vice president of strategic initiatives for CDW. Rother is responsible for leading several strategic priorities critical to CDW's success, including accelerating our speed-to-market for strategic solutions and building tools of engagement for the sales organization and our customers.
After joining CDW in 1991 as an account manager, Rother quickly rose through the ranks. In 1998, she participated on the team that created CDW Government (CDW-G), a wholly owned subsidiary of CDW, and in 2002 she was appointed vice president for education and state and local government sales. Rother's responsibilities expanded in 2005, when she was chosen to lead the company's newly formed healthcare sales team. She served as group vice president of CDW-G from 2006 to 2009, when she became vice president of sales and president of CDW-G. In 2011, in addition to retaining her position as CDW-G president, Rother was promoted to senior vice president of sales, focusing on public sector and advanced technology sales. Prior to her current role, Rother served as senior vice president of integrated technology solutions from 2018 to 2020. Before joining CDW, Rother held a number of sales positions with technology companies including Laser Computers and Price Electronics.
Rother earned a bachelor's degree from the University of Illinois at Chicago. In addition to fostering educational improvements through her work at CDW-G, she serves as director emeritus for the Make-A-Wish Foundation of Illinois.