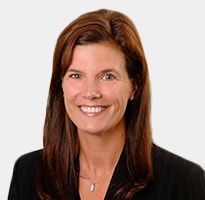 Christina M. Corley
Chief Commercial and Operating Officer
Christina M. Corley is chief commercial and operating officer for CDW. Corley is responsible for all customer-facing units of CDW, including its corporate, public, small business, integrated technology solutions, services, sales operations, and sales residency organizations.  Corley is also responsible for CDW's international business units.
Since joining CDW in 2011, Corley has held various roles of increasing responsibility. Most recently, Corley served as chief operating officer and prior to that, was senior vice president of commercial and international markets for CDW, where she was responsible for all aspects of the corporate sales force and for CDW's international growth platform, including CDW Canada and CDW UK, CDW's U.K.-based technology solutions provider with locations in Europe, the Middle East, Africa and Asia.
Prior to joining the company, Corley was president and chief operating officer of Zones, where she also served as executive vice president of operations and as president of Corporate PC Source (CPCS), a wholly owned subsidiary. Prior to its acquisition by Zones in 2003, Corley was the chief executive officer of CPCS and with her partners grew it to a $100 million company. Corley began her career in sales and marketing holding various positions at IBM, Dataflex, a value-added reseller, and VisionTek, a PC hardware company.
Corley earned a bachelor's degree in finance from the University of Illinois at Urbana-Champaign and a master's degree in business administration concentrating on management and strategy from the Kellogg School of Management at Northwestern University. She serves on the board of directors for the Boys and Girls Club of Chicago, Skills for Chicagoland's Future and The Chicago Network.