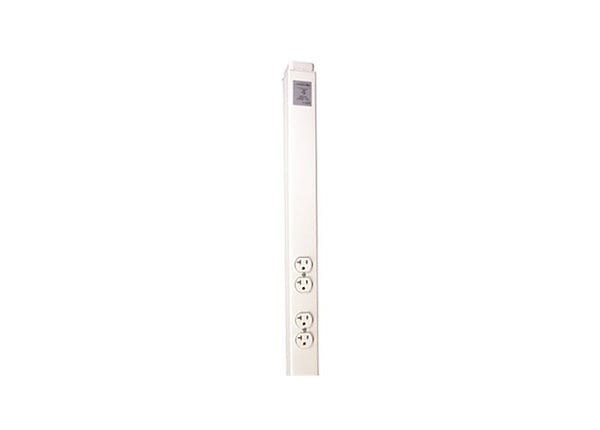 Know your gear
Dropping power and communications - neatly and simply - from up there to down here: that's what Wiremold Tele-Power Poles are all about. Their sole purpose is to get the business end of your wiring needs down to your office equipment, phones, PCs, and task lighting. Specifically, in away-from-wall locations in open commercial office areas, schools, labs, stores, and other sites. Whatever kind of power or communications wiring you need to bring down to the desk side, workstations, or cash registers - Wiremold Tele-Power Poles handle all your needs effortlessly. The poles are available with specialized electrical circuits such as dedicated/isolated ground, and with Sentrex surge protection modules. Without electrical power; you may devote the vertical drop poles entirely to communications and/or power feeds.

PRODUCT FEATURES:

Standard of the industry; combines good looks, economy and easy installation with sufficient capacity for expansion;

Ivory enamel finish with matching 20A, 120V NEMA heavy duty duplex receptacles;

Dedicated circuit pole features separate isolated ground circuit protection;

Dual channel poles for communication cabling and power wiring accessibility;

Modular jack knockouts and modular furniture outlets permit direct connections or use "mouse hole" grommet for direct cable feed.
Contact Sales Assistance
(800) 800-4239
,
Monday-Friday 7am-7:30pm CT