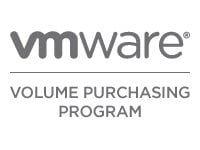 Know your gear
VMware vCenter Server provides a scalable and extensible platform that forms the foundation for virtualization management. VMware vCenter Server, formerly VMware VirtualCenter, centrally manages VMware vSphere environments allowing IT administrators dramatically improved control over the virtual environment compared to other management platforms.

VMware vCenter Server is a simple, efficient way to manage VMware vSphere - whether you have ten VMs or tens of thousands of VMs. It provides unified management of all the hosts and VMs in your datacenter from a single console with an aggregate performance monitoring of clusters, hosts and VMs. VMware vCenter Server gives administrators deep insight into the status and configuration of clusters, hosts, VMs, storage, the guest OS and other critical components of a virtual infrastructure - all from one place.

With VMware vCenter Server, virtualization environments are easier to manage: a single administrator can manage 100 or more workloads, more than doubling typical productivity in managing physical infrastructure.

As you extend virtualization across the datacenter, you need a management platform that can both scale to fit your organization and plug into your existing architecture.

The VMware vCenter Server platform is a robust virtualization management solution. Advanced capabilities provide the greatest visibility, proactive management and scalability for your virtual environment. vCenter Server is a foundation you can easily extend for end-to-end integration with your physical environment and upon which you can build a private cloud infrastructure.
Contact Sales Assistance
(800) 800-4239
,
Monday-Friday 7am-7:30pm CT
Software Details
1 application instance
level 4 (1750+)
View Tech Specs